Being a special education teacher can be incredibly rewarding, but it can also be challenging. If you're feeling overwhelmed, know that you're not alone—many special education teachers feel the same way.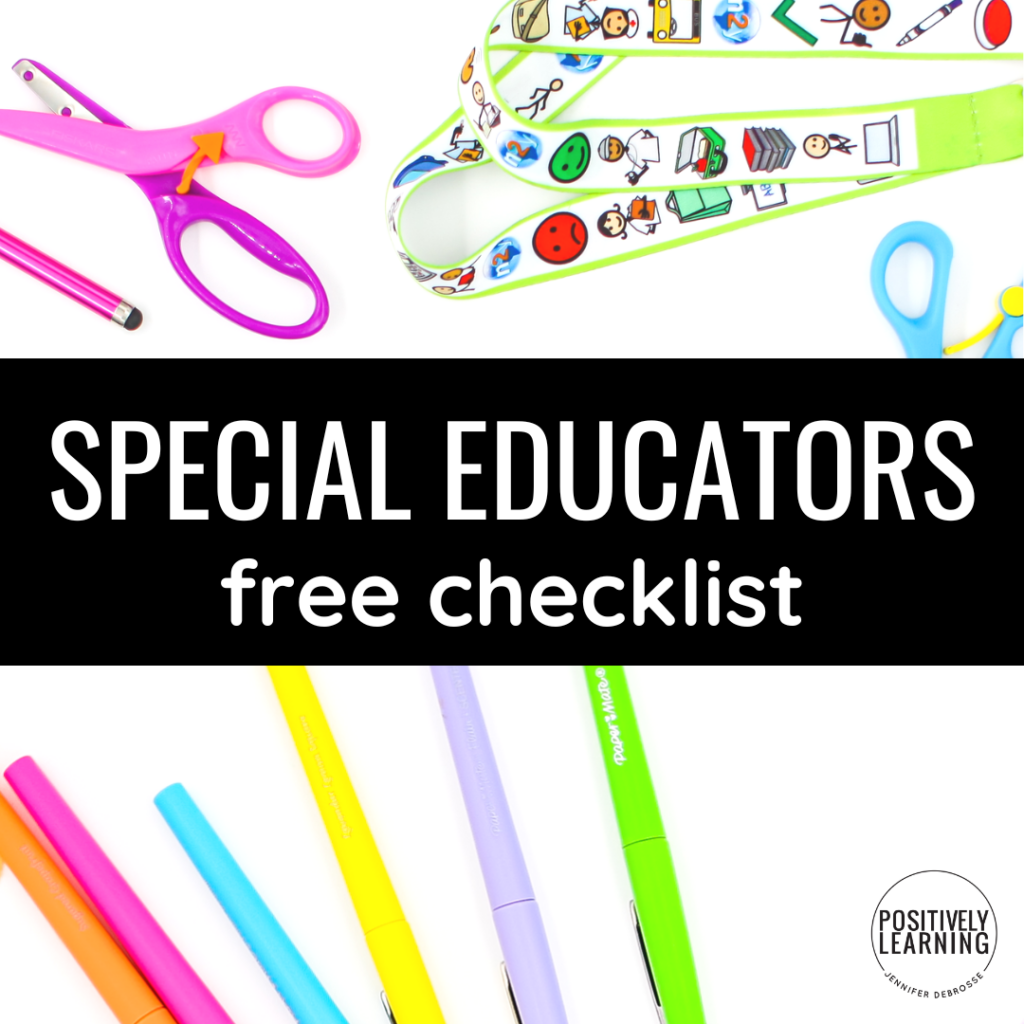 I recently read a study that suggested approximately 50 percent of a special educator's workday is devoted to paperwork. My very first thought was – 50 percent? How about 70, 80, or 90?
And it's not just the paperwork. It's the meetings, the emails, the calls to assist – which of course we WANT to do, but we simply can't do it all.
Who's ready to set some boundaries? 🙋‍♀️
Not the – I've reached my limit and can't take it anymore boundaries – but instead taking intentional action steps towards delegating tasks and letting go of the things that are out of our control.
Here's a free special education checklist to get you started! Click the picture to download.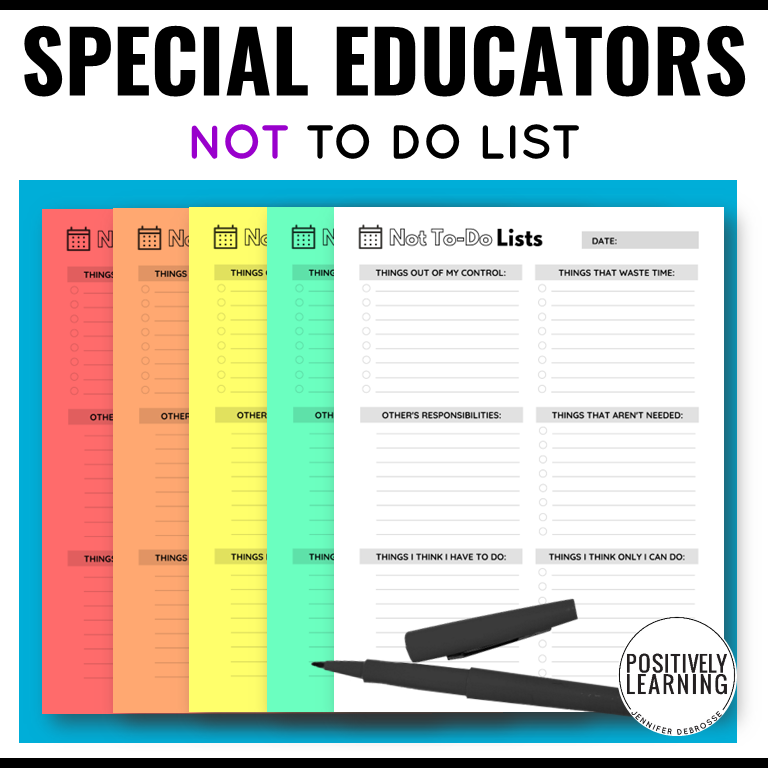 With all the time you'll soon be saving, be sure to stop back and check out these blogposts full of tried and true (and free) special education support tips! Also grab your spot on the weekly email newsletter for differentiation tips delivered straight to your inbox!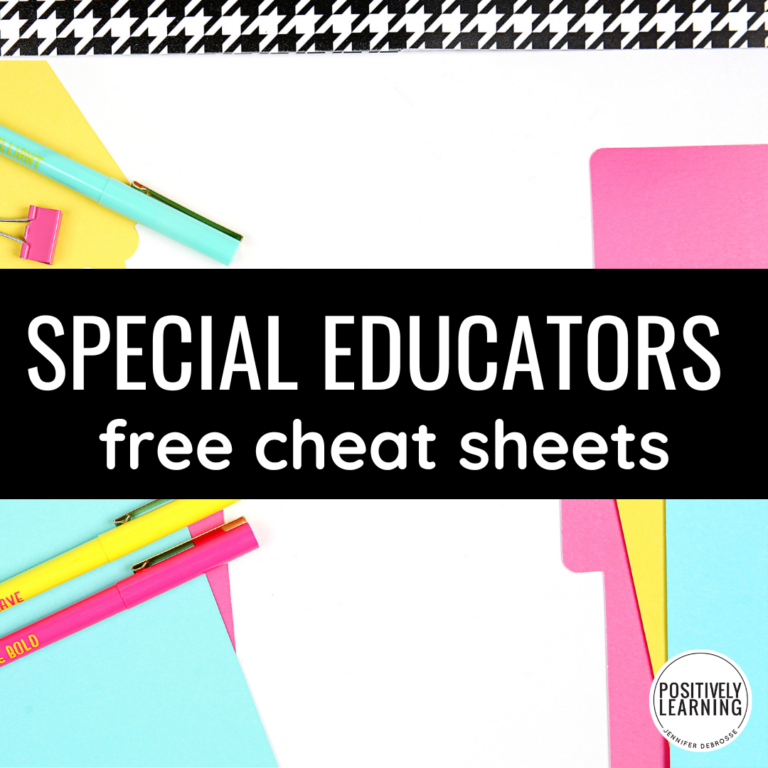 Time-Saving Special Educator Cheat Sheets
These printable cheat sheets can be used to help special educators with planning, organization, and classroom management. Save time and effort by taking advantage of these free resources today!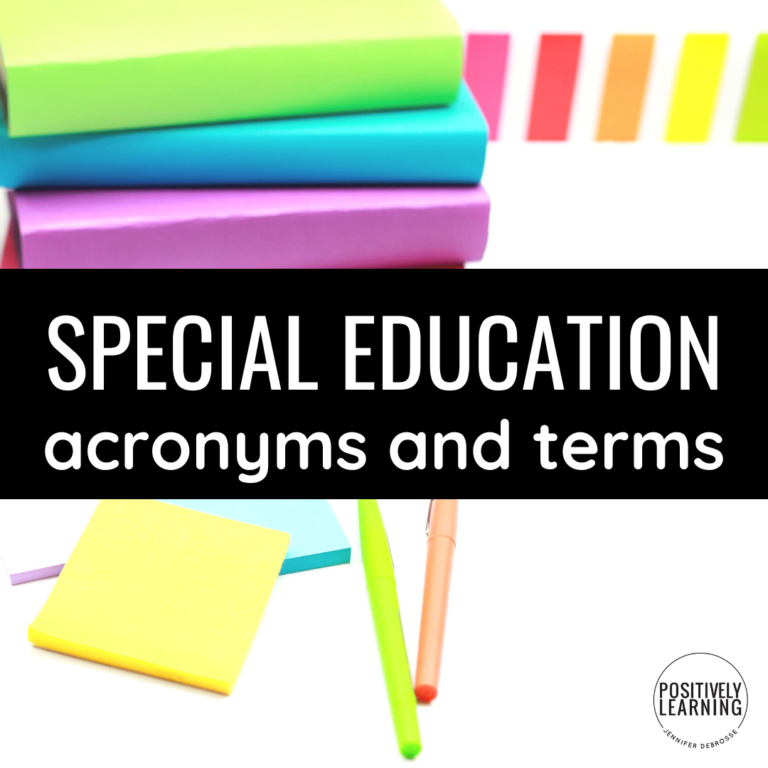 Special Education Acronyms
Special Education Acronyms and Terms – a free handout with the most commonly used acronyms in special ed.