So, I have a bit of a situation here in first grade land…
Although it's already the end of November, my students are only now slowly, but surely showing signs of enjoying each other's company. Just mini "glimpses" of warmth, but we're definitely not at the point of letting someone else in line ahead of us or anything. Even though we're all going to the same place. Literally 5 steps away. That would be crazy!
I'm somewhat at fault. After a year with a sweet bunch who literally formed friendship circles during spelling tests, I've felt a little dismayed and even frustrated with this group.
We've read The Rainbow Fish, The Recess Queen, Do Unto Otters, and about twenty more titles, but this group is showing a lot of grit protecting their territory.
Evidence: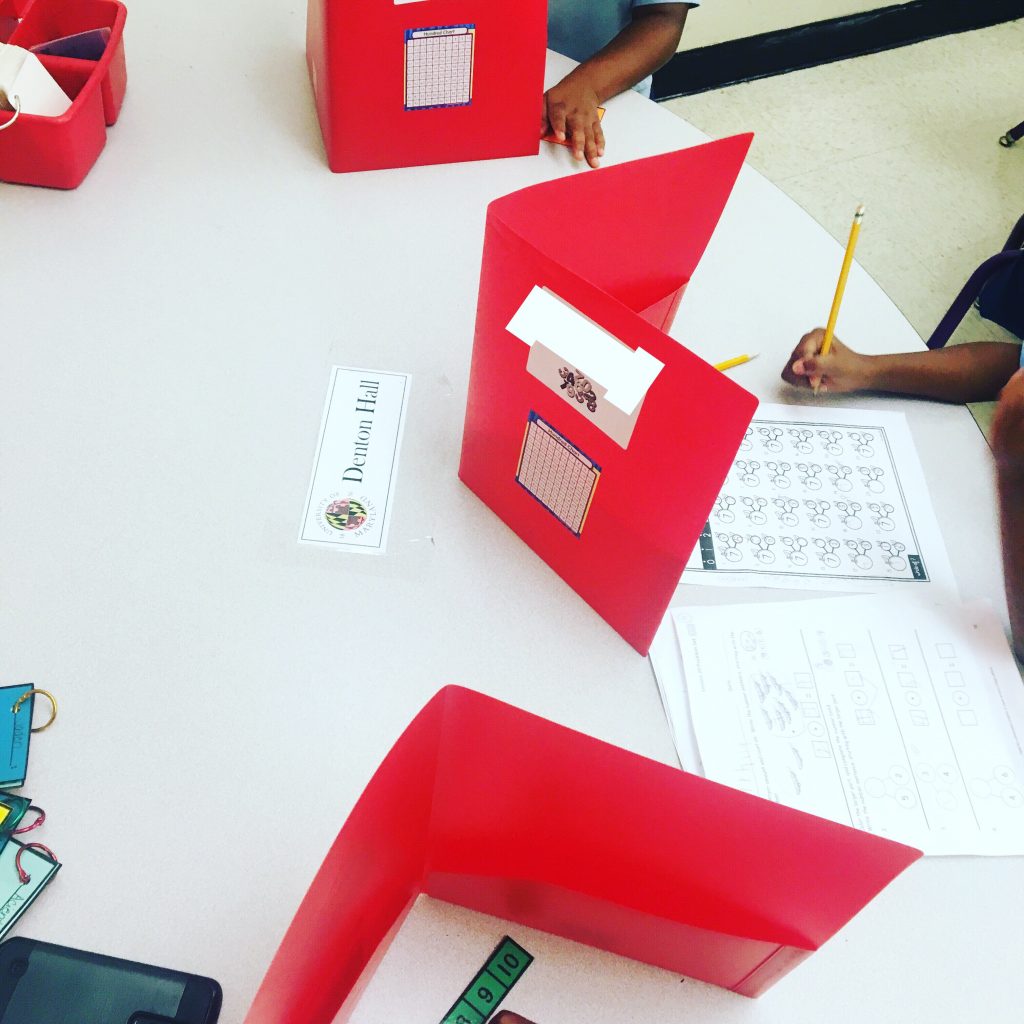 We still have a lot of ground to cover academically, so I had to think quick on my feet and came up with two (so far) alternatives to sharing our space: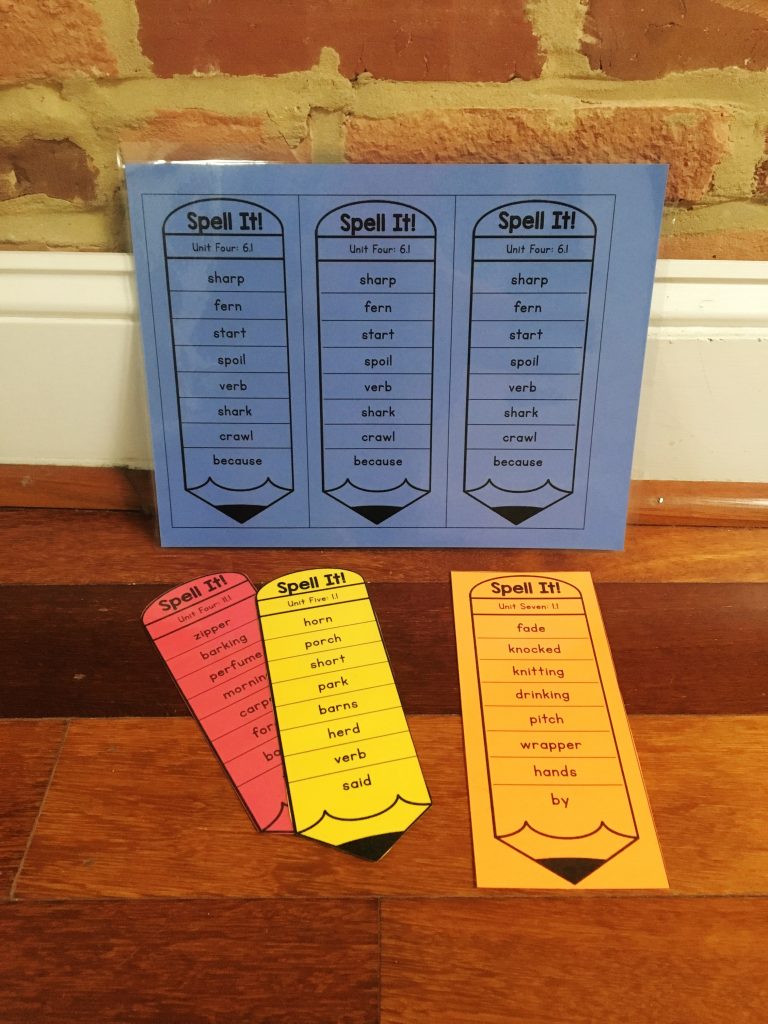 I use a small group rotation approach to teach ELA with our school's adopted curriculum (Core Knowledge Language Arts: CKLA). In one hour, we meet whole group for shared reading, and then have two rotations in order to provide more differentiated instruction. It has worked out well in my resource room and I can target my students' specific IEP objectives while also accessing the general education curriculum.
Last year, I placed one spelling list per table (we have three in my resource space), but this year I quickly realized that wouldn't work out as smoothly! I added the lists (above) to my CKLA Bundle for my students to use during hands-on centers. These personal lists immediately solved many squabbles AND provided my students with the extra practice they needed.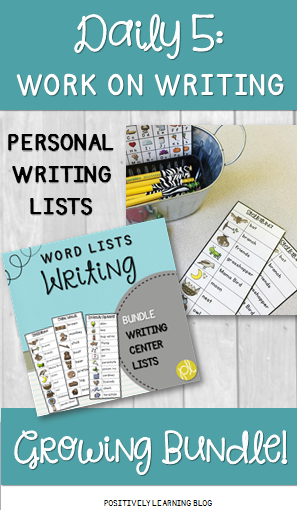 I also incorporated  personal word lists into Work on Writing during Daily Five (Guided Reading). These have been a game-changer for writing this year and my students LOVE having their own copy. This bundle is still in the early stages with over twenty personal writing lists featuring seasonal themes and children literature favorites. I look forward to continuing to create more because they are so well received by this special group of six year old writers!
The two sets of writing lists above solve our academic situation, however I really DO want my students to learn how to work cooperatively with each other. I've been trying out different activities that tackle our skills practice, yet also encourages teamwork. Some activities and games have gone better than others…this sight word game was a KEEPER!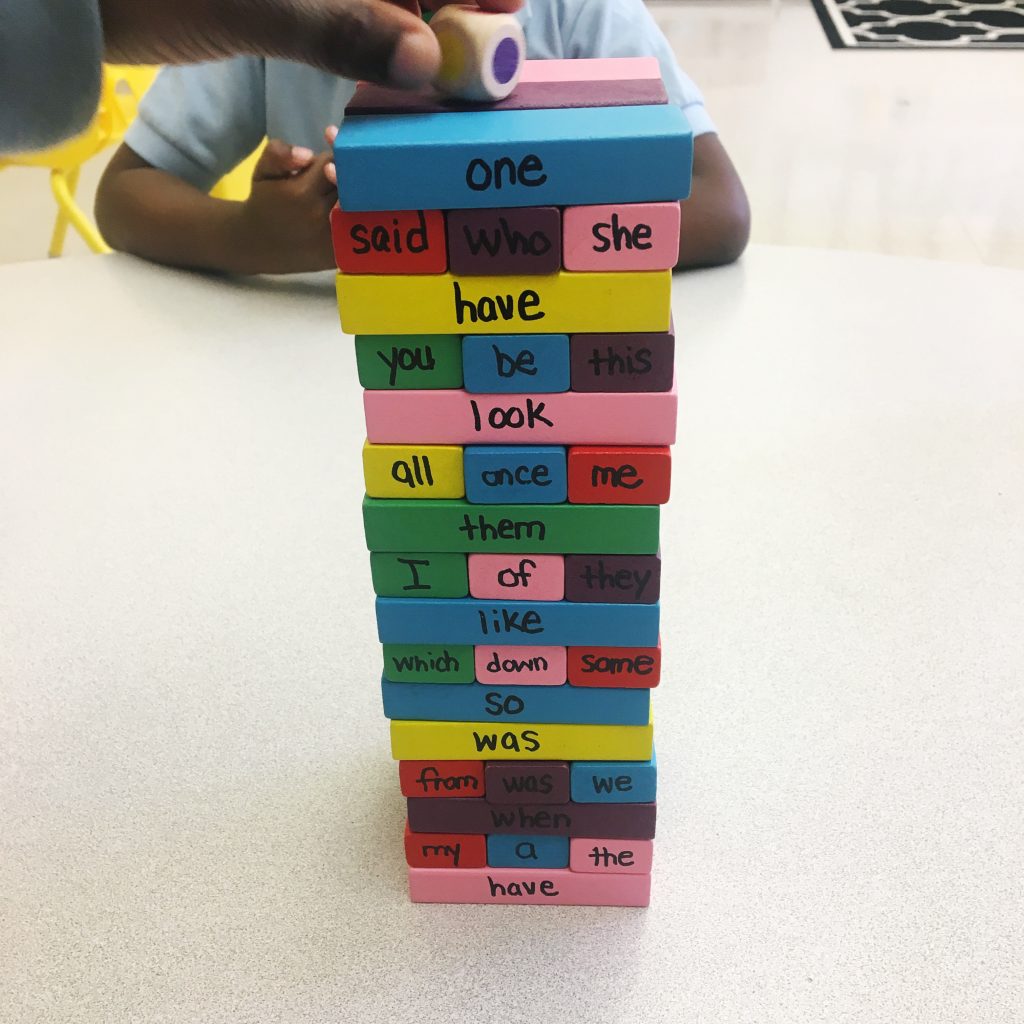 So much fun! I wrote the "tricky" sight words from CKLA (using both kindergarten and first grade lists) on the wooden blocks (find them here) and then we stacked them up!
There were a few tense moments with some pointed looks after this…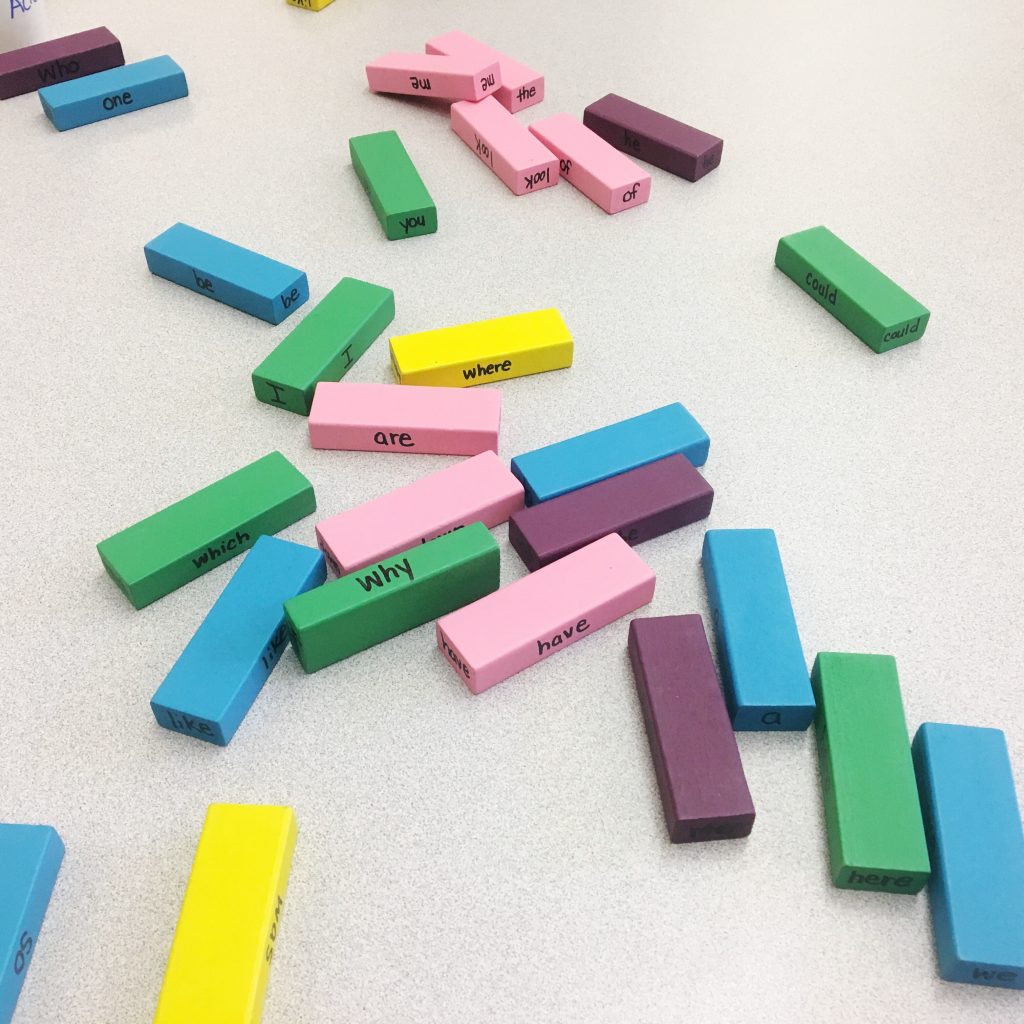 But thankfully, we pulled ourselves together 😉
We will keep working on using our manners and thinking about others' feelings with a little modeling from a classroom elf (arriving December 5th!).
If you have any kindness tips, please leave a comment to share. If you'd like to check out any of my writing lists, they are all on sale for Cyber Monday (and Tuesday)!
Thanks for reading and have a super week!
✕
Sight Words All Year!
Subscribe to get over 150 pages of sight word practice- FREE!
Looking for more free literacy printables? Please follow this link: http://bit.ly/2nqkxC5