Have you been thinking of setting up a sensory walk path?
Maybe you've seen some pretty cool movement ideas, but wasn't sure where to start.
That's exactly how I felt before I implemented structured sensory and movement breaks in the resource classroom setting. Now I'm sharing what we learned!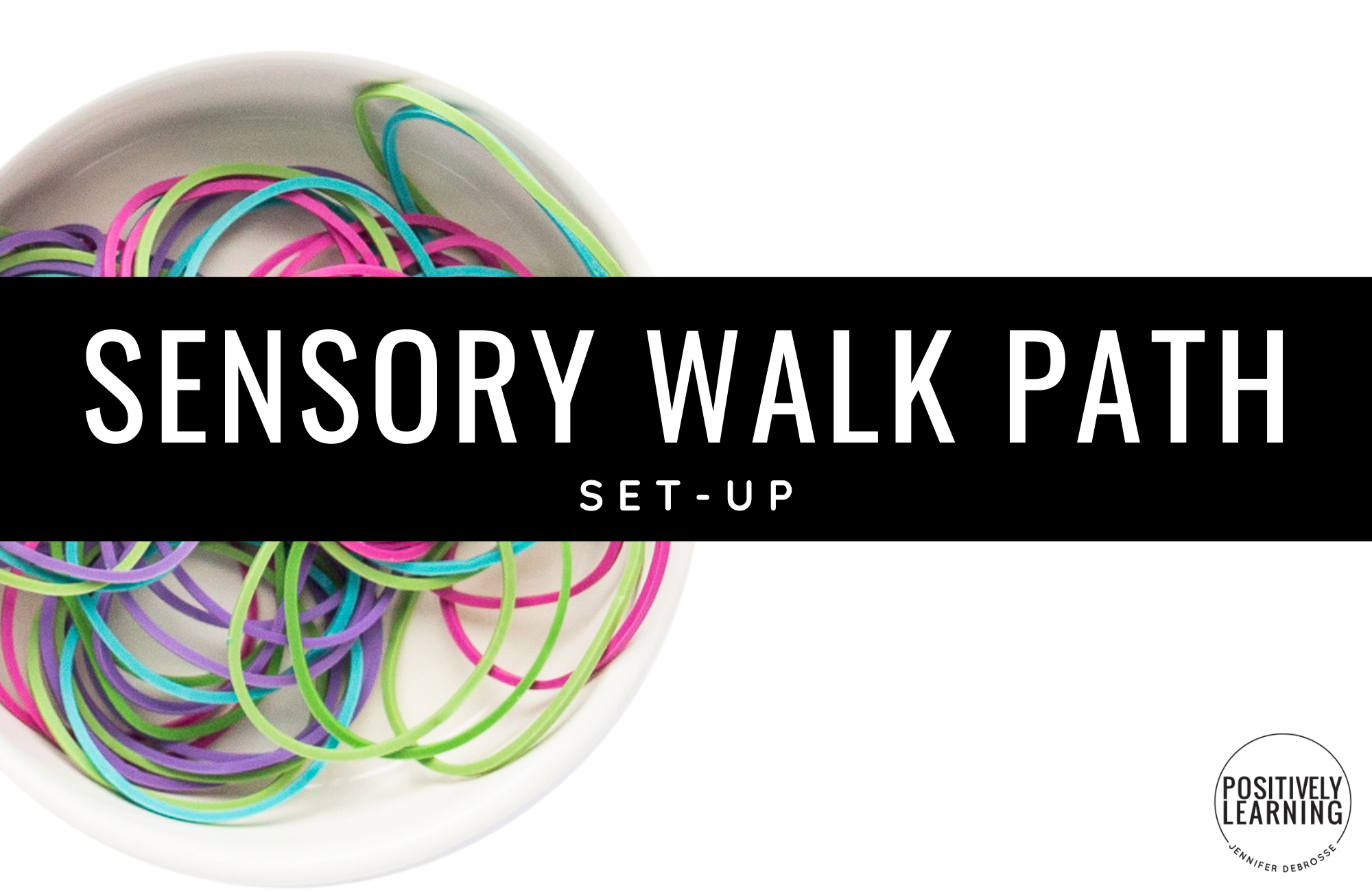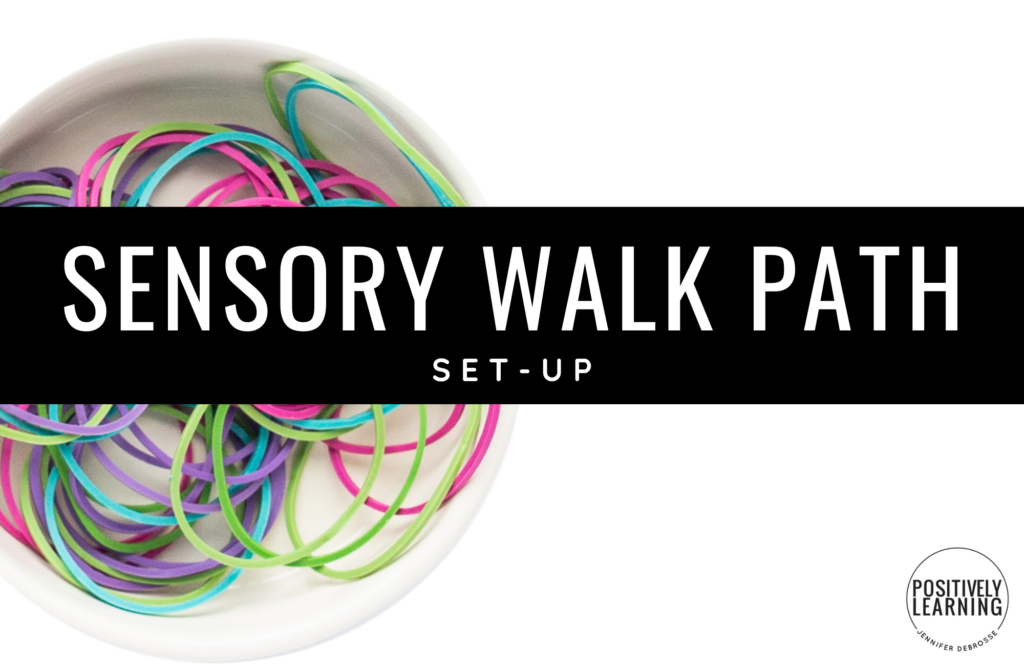 What is a Sensory Walk Path?
Although there are many variations, a sensory walk path usually consists of visuals or cards that are set up in a classroom, hallway, or home. A student follows the path while following the movements on each card. It's almost like an obstacle course, but it's a lot easier to set up!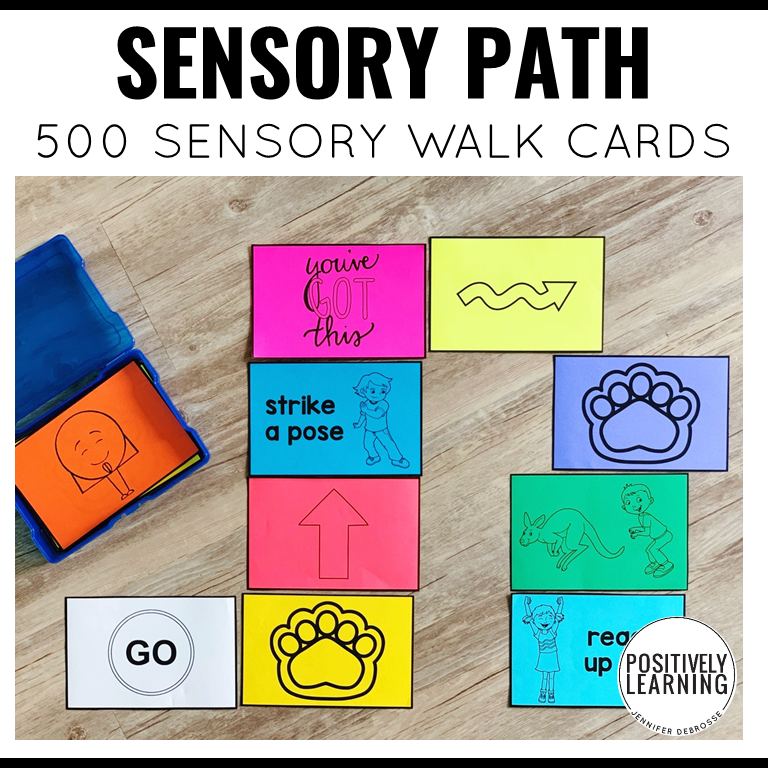 Sensory Walk Set-Up Tips:
After setting it up in the resource room, I learned a few tips right away:
Choose 10-12 movement cards for one path (this will vary by space and children's needs)
Vary the types of movement, for example: alternate between gross motor (like running in place) with more stationary movements (standing still and reaching above head).
Tape is optional! I chose not to tape the cards to the floor because our classroom space was limited, plus we often mixed up the cards to try out new movements!
Perhaps one of the BEST things I learned after incorporating structured movement was how VERSATILE it was to add these cards to our everyday learning activities.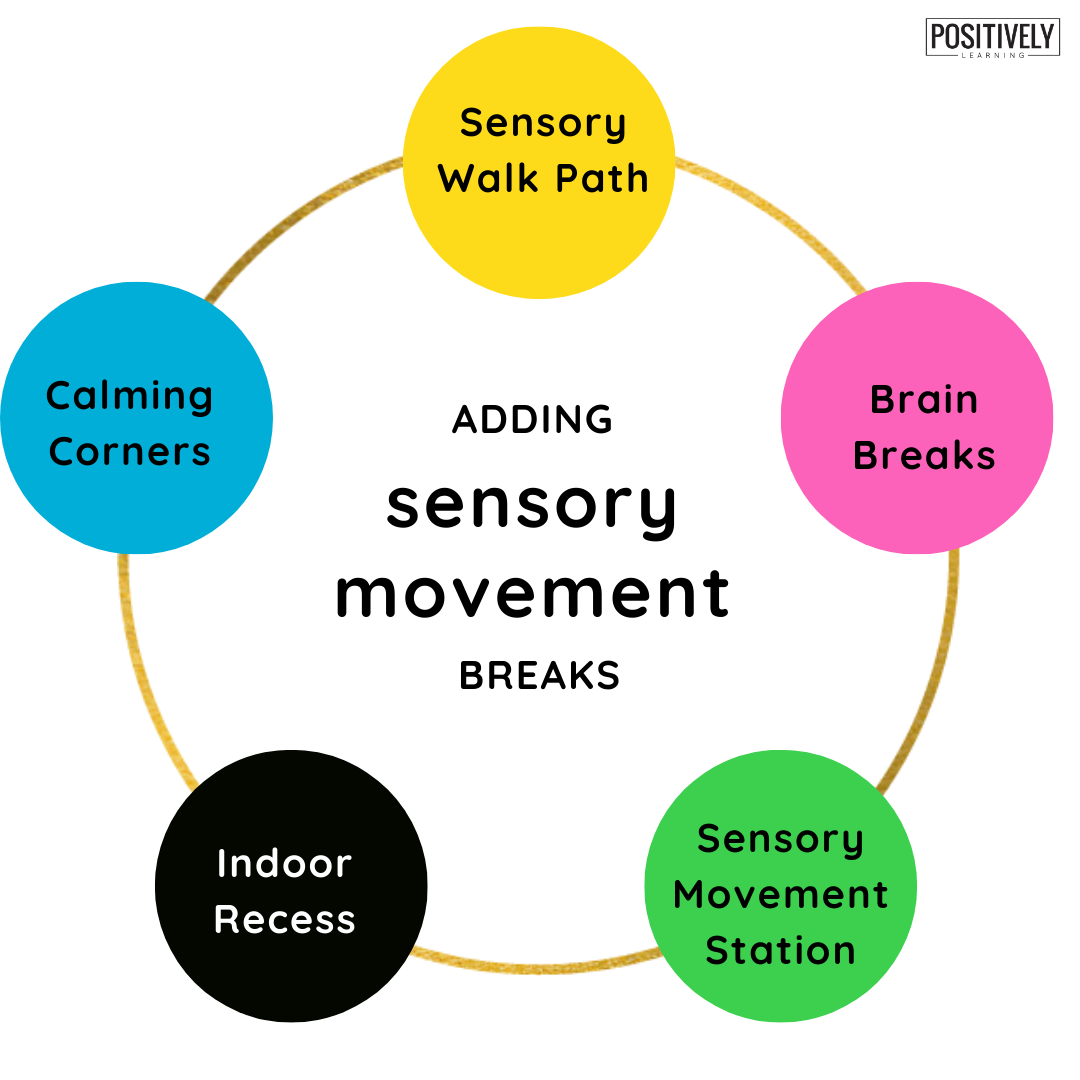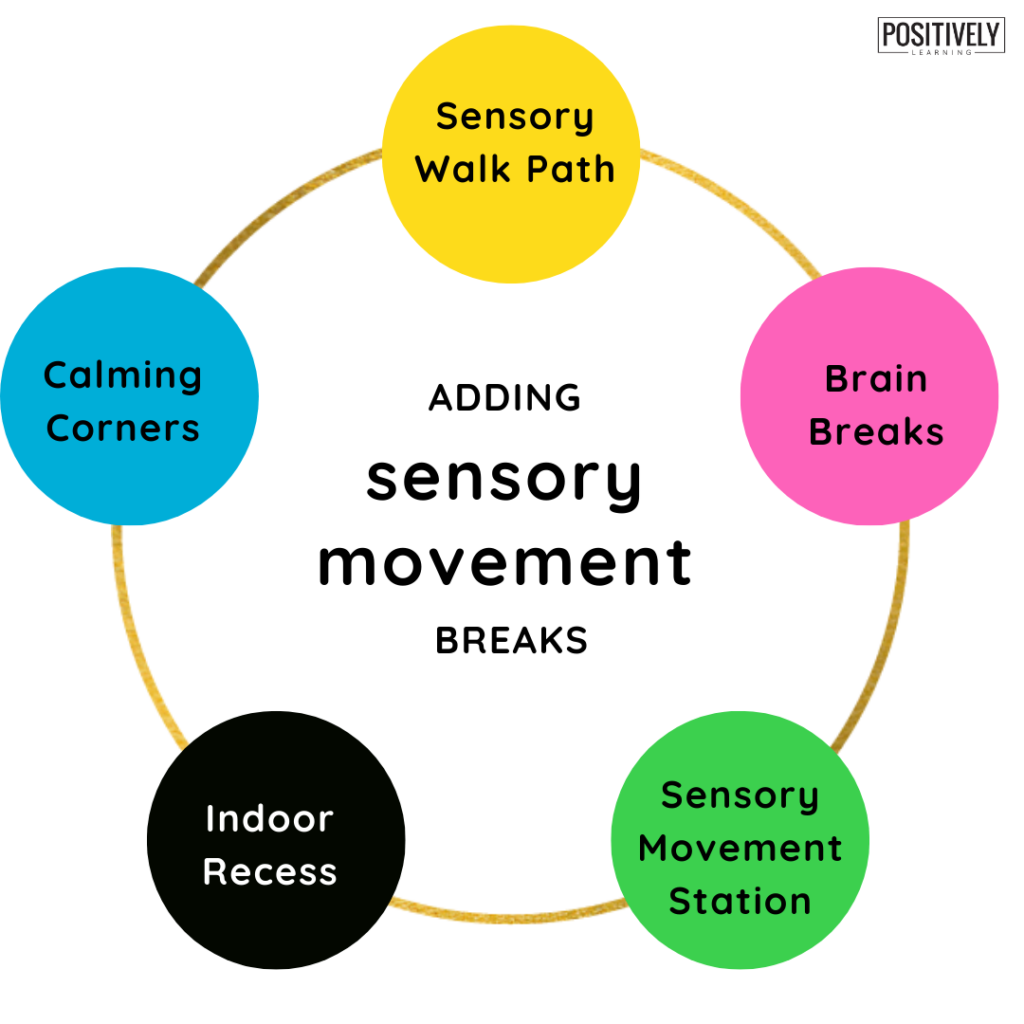 Choosing Movement Cards for Sensory Movement
Every child has unique needs and preferences, so that will be a huge factor in which activity cards you may want to use.
Here are our favorites:
Animal movements (SO fun!)
Gross Motor (marching, hopping, walking on a tightrope)
Deep Breathing (with visuals like "blowing on hot soup")
Yoga Poses
Environmental Print – including Speed Limit signs, lol!
My students loved the movement ideas so much that I got a little carried away and ended up making 500 of them! There's something for EVERYONE in this set!
Take a closer look at the cards here!