We are ready to kick off READ Everyday
for the month of October!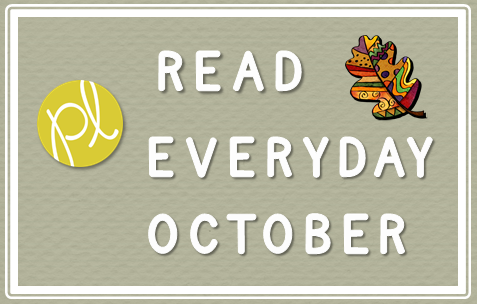 This school year, I committed to reading aloud at least one book per day to my students. I've been blogging about our books since the first day of school and it's turned into a blog series:
Here's the original calendar for ALL the books I want my students to experience during October: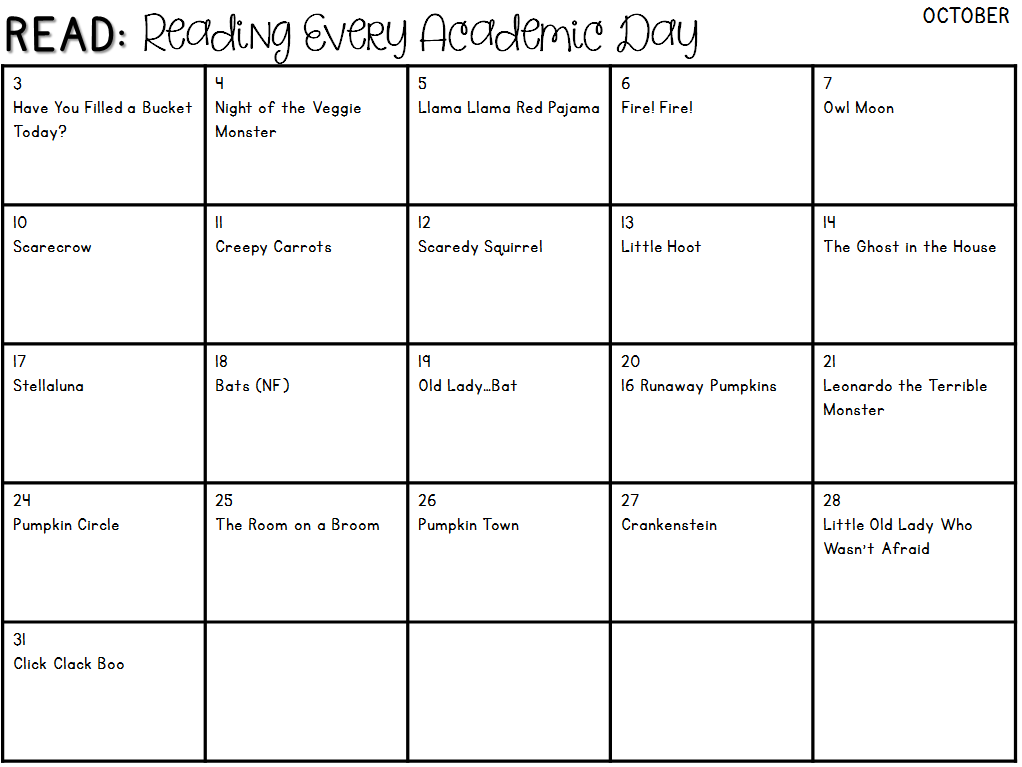 As you can see, we aren't waiting until the end of October to dive into pumpkins, haha! There's SO many stories I want my students to hear… we may have to read TWO books per day.
I also have gotten a little off track based on mood (both my students and mine) and circumstance. We were a bit impatient and added a few of the titles featured above into our September rotation. This month I'm planning on getting back on track.
Here are the books we enjoyed last week: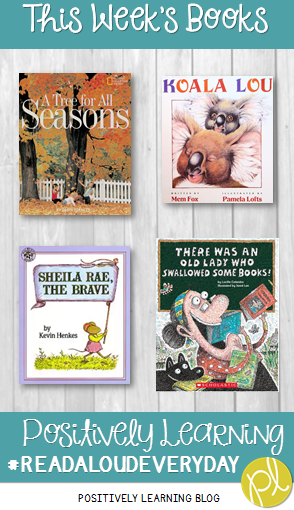 Tree For All Seasons (Avenues)
This book is simply GORGEOUS! My students walked in last Monday to see this: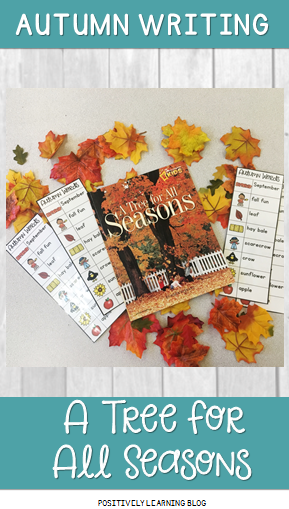 We enjoyed the nonfiction book, oohed and aahed over the photographs, and were inspired to capture our thoughts in our writing journals!
How have I never read this book before? It's precious and just what my class needed after an, ahem, not so happy string of days (lots of rain, indoor recess, no more explanation needed).
This book was snuck in (I think I had it planned for spring?) to our rotation this week. Brave is a character trait we discuss a lot throughout our school and my students were ALL about it! I included new corresponding lists to match in my Personal Writing Lists (growing) bundle.
I also added a new writing list for this favorite:
I think I own all of these hilarious books!  At least enough to read two versions every month, haha 😉
We read half of the book, made a prediction in our writing journals, and then enjoyed the second half. My favorite question for these cute books is "What is the setting?" because of course, it's inside her stomach on a few pages. Yes, it's a little gross, but very effective in remember what the term "setting" means! The books in this series are also great for sequencing and rhyming words.
I hope you enjoyed reading about our books. Please be sure to stop back next week for more recommendations!
The books above include Affiliate links to Amazon for easy reference.
You can find the gorgeous autumn leaf from the first graphic at Sarah Pecorino Illustration here – hurry, it's free!
2,256 total views, 3 views today