Description
Here's a hands-on rhyming activity to use during whole and small group instruction, or independent literacy centers.
I introduce the matching rhyme cards in small group and then add it to our Guided Reading: Word Work center.
Included in Rhyme Time Short Vowels:
Sorting Mats/Headers – Rhyme vs. Does Not Rhyme

(2 formats)

Use these with the picture/text and/or text cards – student selects two cards and names the picture (or reads the word), then sorts by rhyme or does not rhyme.

Short Vowel Words – Rhyming List

Matches the picture/text cards

Pictures/Text Cards – 40 words

Print and cut out rectangles to keep picture and text together OR print and cut out squares to match picture to the text card. All cards have at least one rhyming pair – there may be more than one correct answer!

Optional: Print using assorted colored paper.

There are 12 short vowel words per short vowel – 6 words are rhyming pairs and 6 are non-rhyming. Students can select two cards to read and determine if they rhyme or do not rhyme.

Finding Rhymes – Interactive Writing Page

I insert this into a dry erase sleeve to use with my small groups either at as a warm-up or wrap-up (or both!)

Printables

– full and half-pages to add to centers and/or use for practice; with answer keys!

Performance Assessment Cards and Recording Page –

Use with text cards or without (teacher says word).
I have used this short vowel rhyming activity center with my kindergarten, first grade, and second grade reading groups.
The Short Vowels and Long Vowels Rhyming Sets are designed to be "mix and match."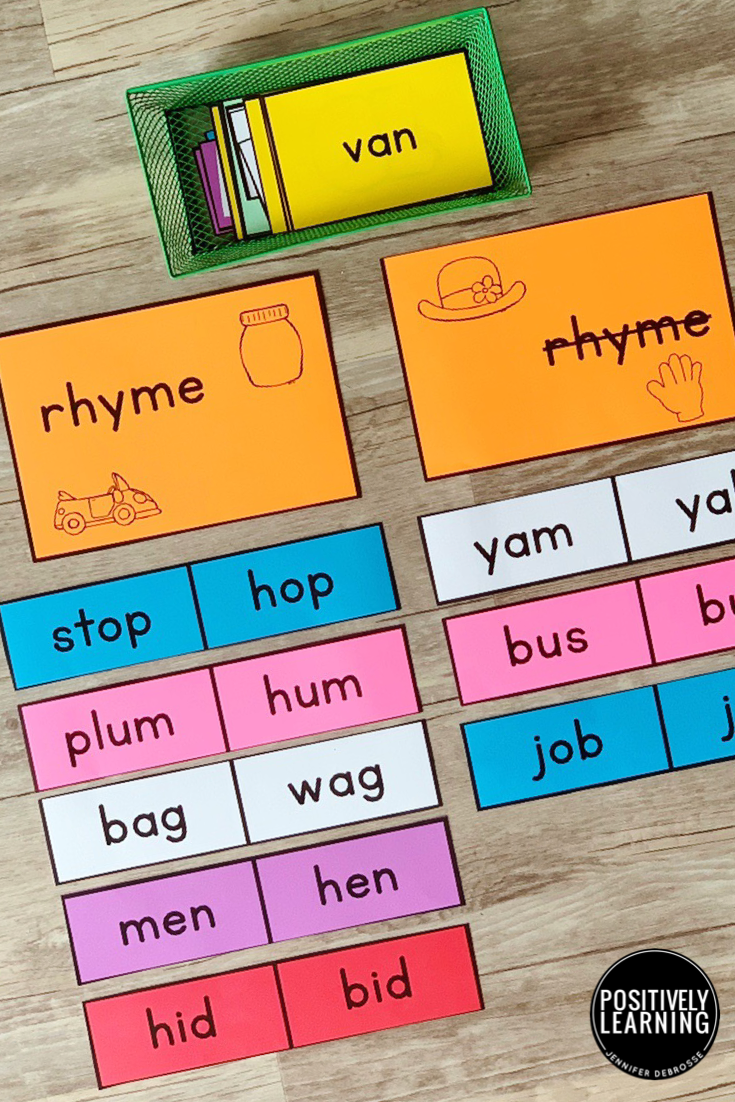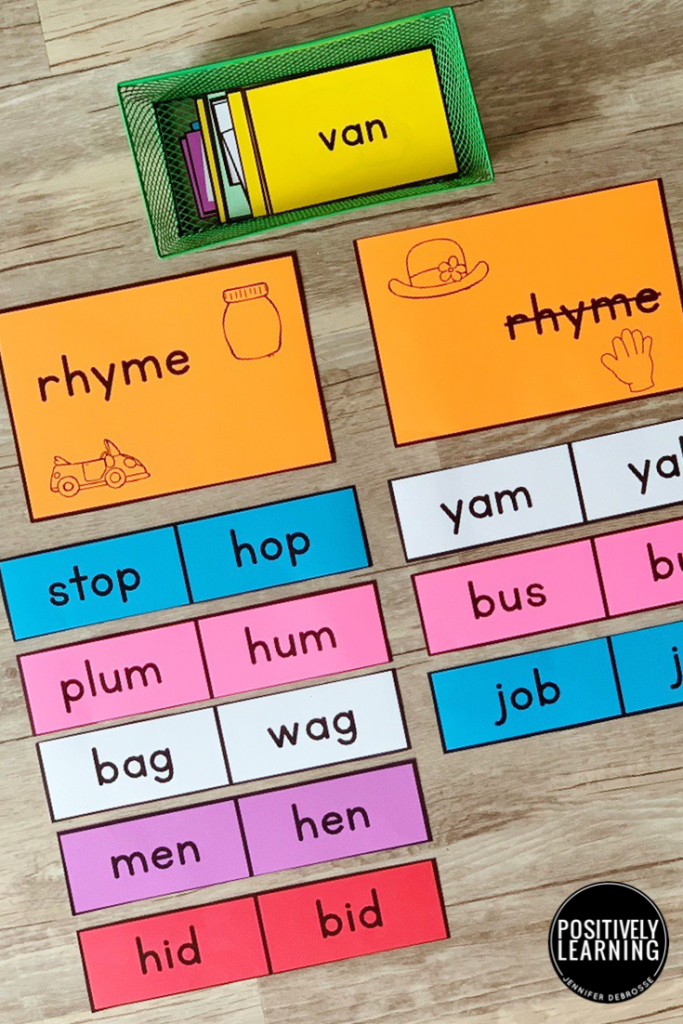 Copyright © Positively Learning. All rights reserved by author. This product is to be used by the original downloader only. Copying for more than one user is prohibited. This product may not be distributed or displayed digitally for public view. Failure to comply is a copyright infringement and a violation of the Digital Millennium Copyright Act (DMCA). Clipart and elements found in this PDF are copyrighted and cannot be extracted and used outside of this file without permission or license. See product file for clip-art and font credits.