Here are "hands on" ideas for using pinch cards to increase student engagement whether in person or online!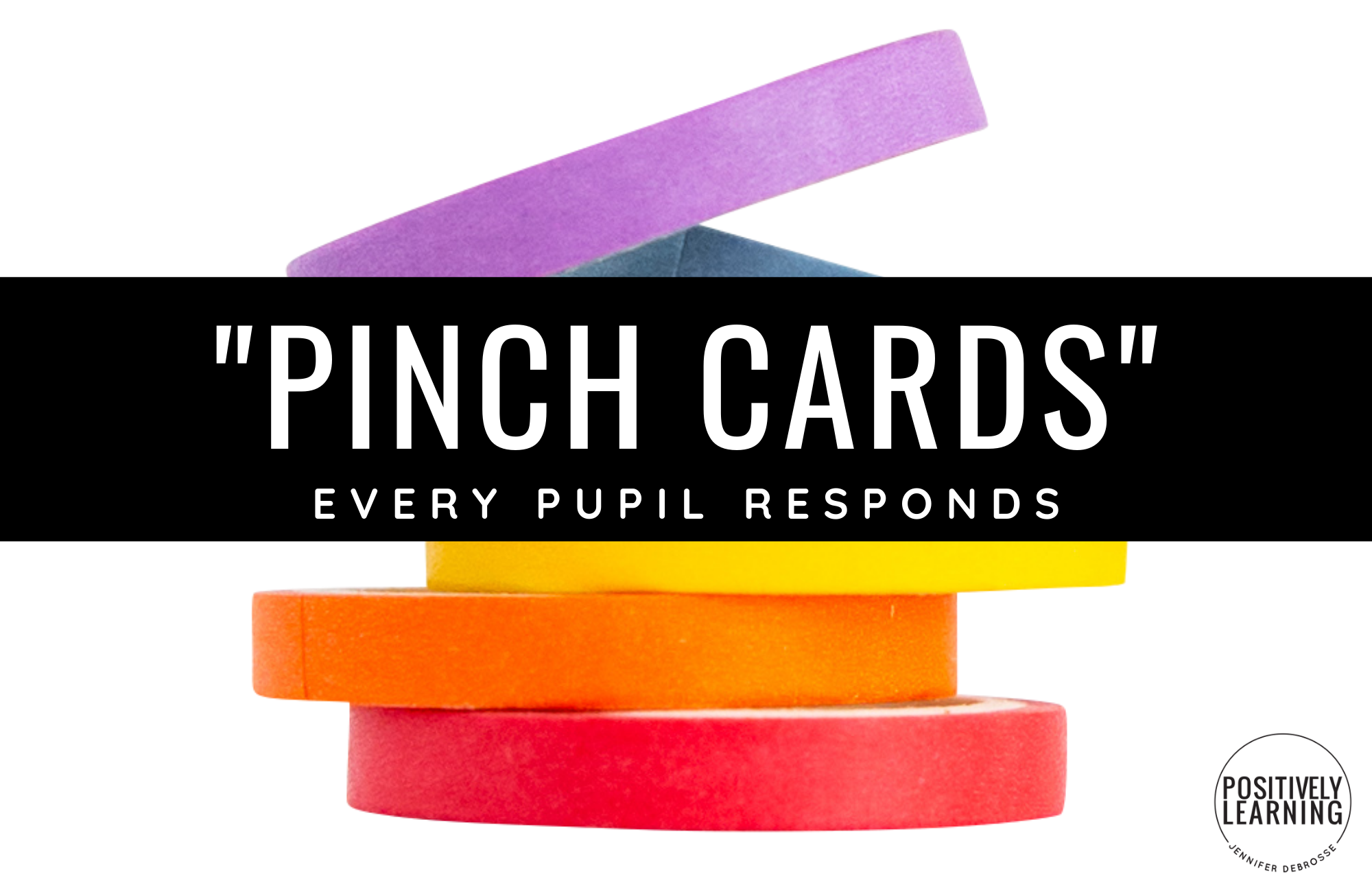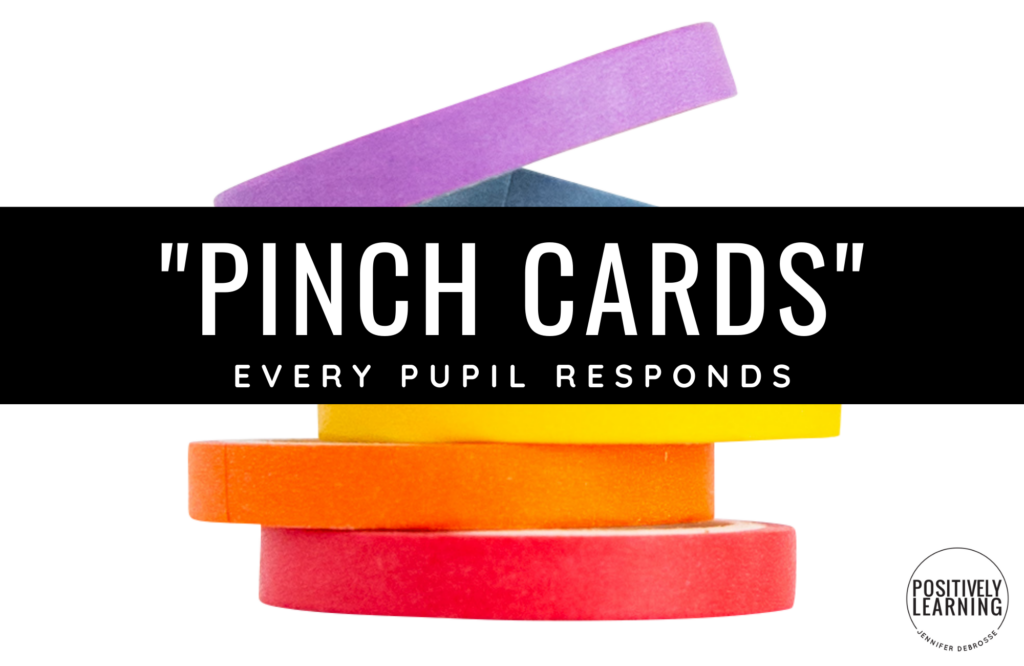 Student Engagement
Take a moment to think about your class. Are there students whose hand shoots up…maybe before you even finish asking the question?
Or those students who "blurt" – they're so excited to participate and their answers, right or wrong, just kind of slip out. Ooops!
Are those students in your mind? Maybe there's 2 or 3?
Now look to the students sitting next to them – those are my students, ha! My clever students knew where to sit!
Maybe they just needed a little bit more processing time, or maybe they were taking a quick brain break from participating. Either way, I KNEW I needed to come up with a solution.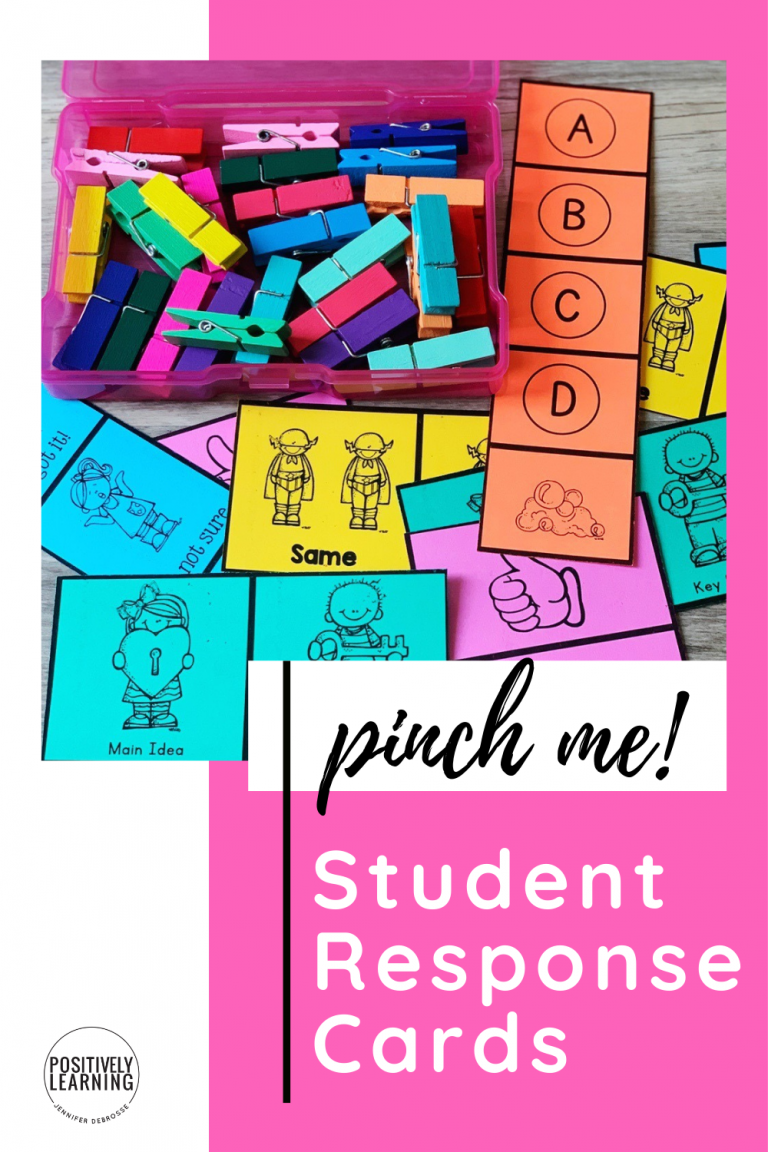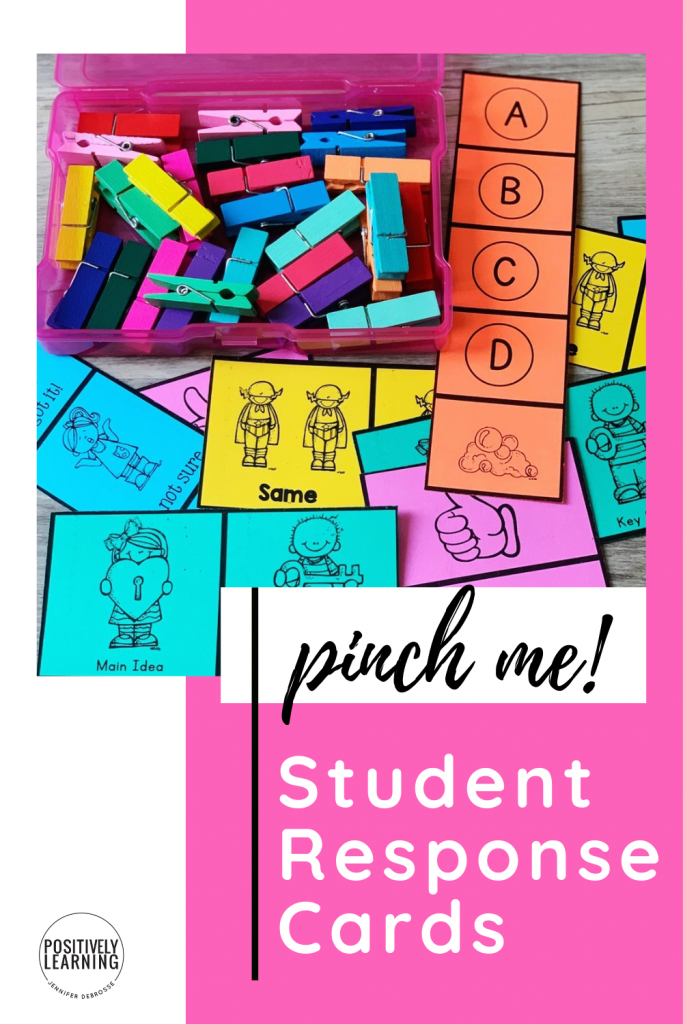 What are Pinch Cards?
Every Pupil Responds (a.k.a. "Pinch Cards") are a tool designed for increased participation from ALL students.
Imagine asking a question and having every student respond with an answer – EVERY student.
Seems to be too good to be true? I promise it works! It really has been a game-changer.
Not only has student participation gone way up, but I'm also able to check for understanding from everyone – my quieter students and much "less timid" friends.
How to Use Pinch Cards
This set has SO many different styles of pinch cards – from "all purpose" answers (true and false, multiple choice, yes/no) to content-specific (summarizing, greater than/less than, and more).
If you're working with younger students (in person or virtual), I recommend starting with a student response card that features less choices, i.e.: true and false. You may even want to start off with some "test" questions to get used to showing your answer with the pinch cards.
Example – "Is a turtle purple? Show your answer!"
It works best if every student (or student pair) has their own card to hold. Most of the cards feature four to a page – so you would print the page and copy six times for a class of 24. I highly recommend laminating the cards to use year after year!
Learn more about all the different styles of Pinch Cards – there are over 50 student response cards in the set!
Which Pinch Card will you try first with your students?