We all want to make sure that we have clear expectations for our paraprofessionals so we're all on the same page. This helps to protect everybody and leaves little room for confusion and misunderstanding.
Now, I understand that you may not have hours to put together a beautiful paraprofessional binder when you need it most. So today, I am walking you through how to provide paraprofessional training when you have absolutely NO time.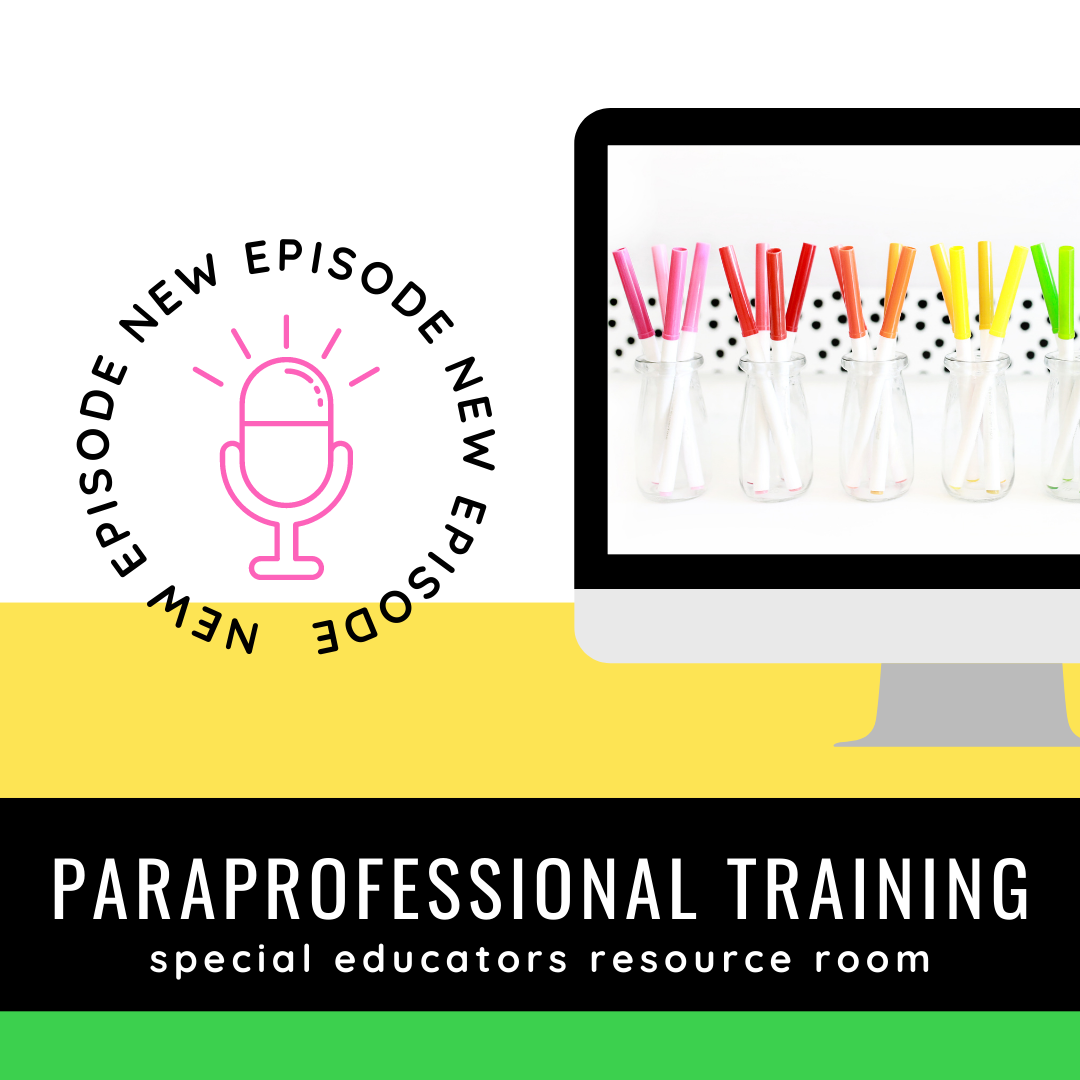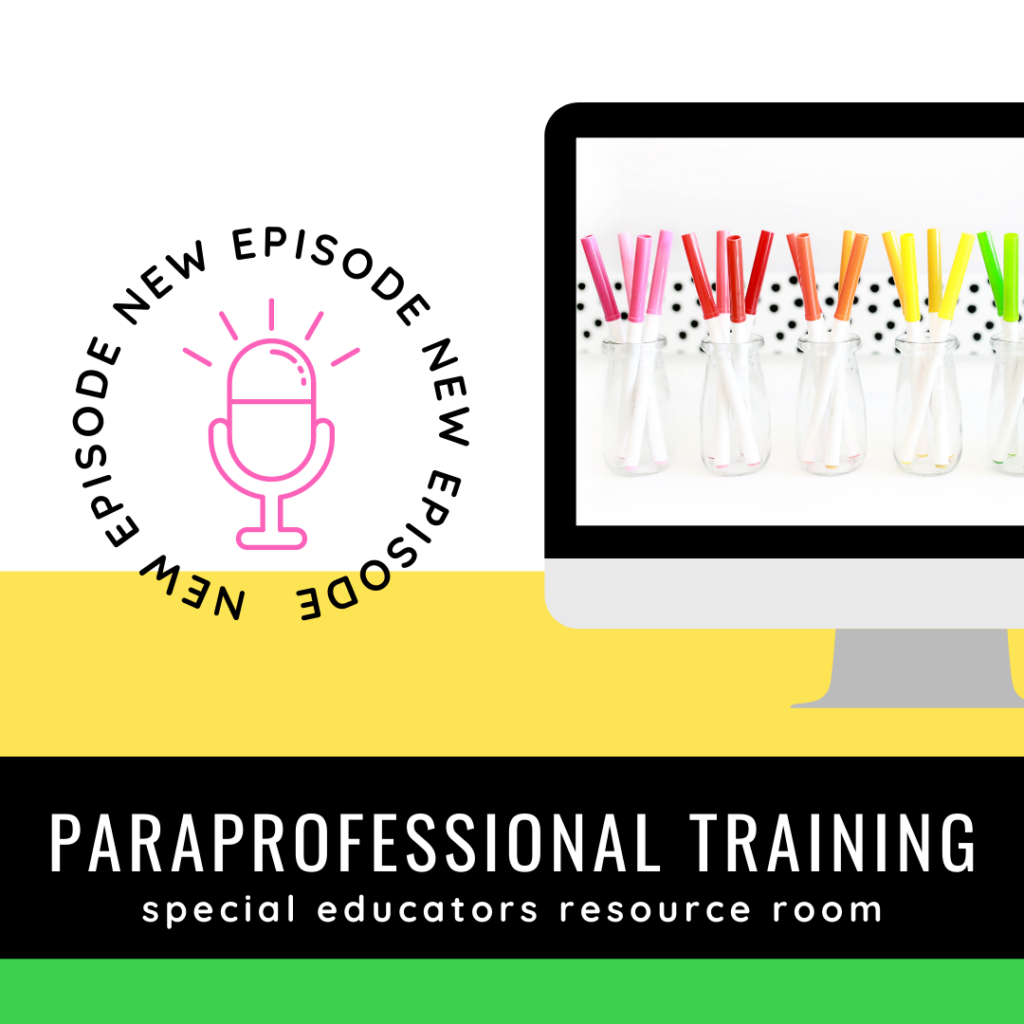 Let's talk about how you can provide your paraprofessionals with vital information in 15 minutes or less. Sounds great, right? You can put together a paraprofessional training manual in very little time that will give them the information they need and provide clarity on your expectations.
We are covering what to include in this binder including what information from your school website you should have in the binder, the kind of schedule to include, important statement sheets you need, an one page strategy sheet, data sheets and checklists, and a classroom diagram with expectations.
Listen on: Apple Podcasts, Spotify, Stitcher, and Google Podcasts
Send me a message on Instagram and let me know how your binders turn out. I absolutely love hearing from you all!
Don't forget to like or subscribe wherever you listen to podcasts so you never miss an episode!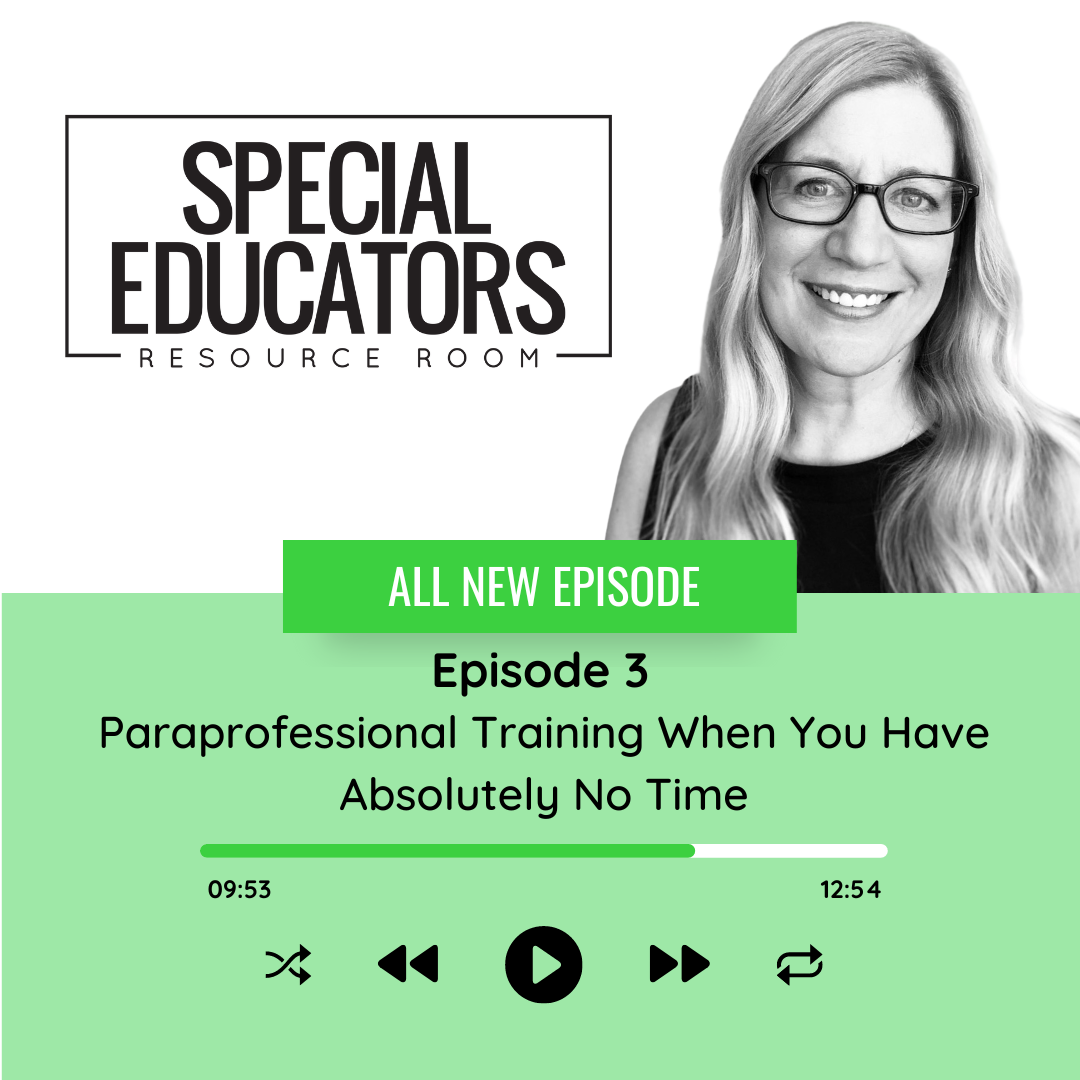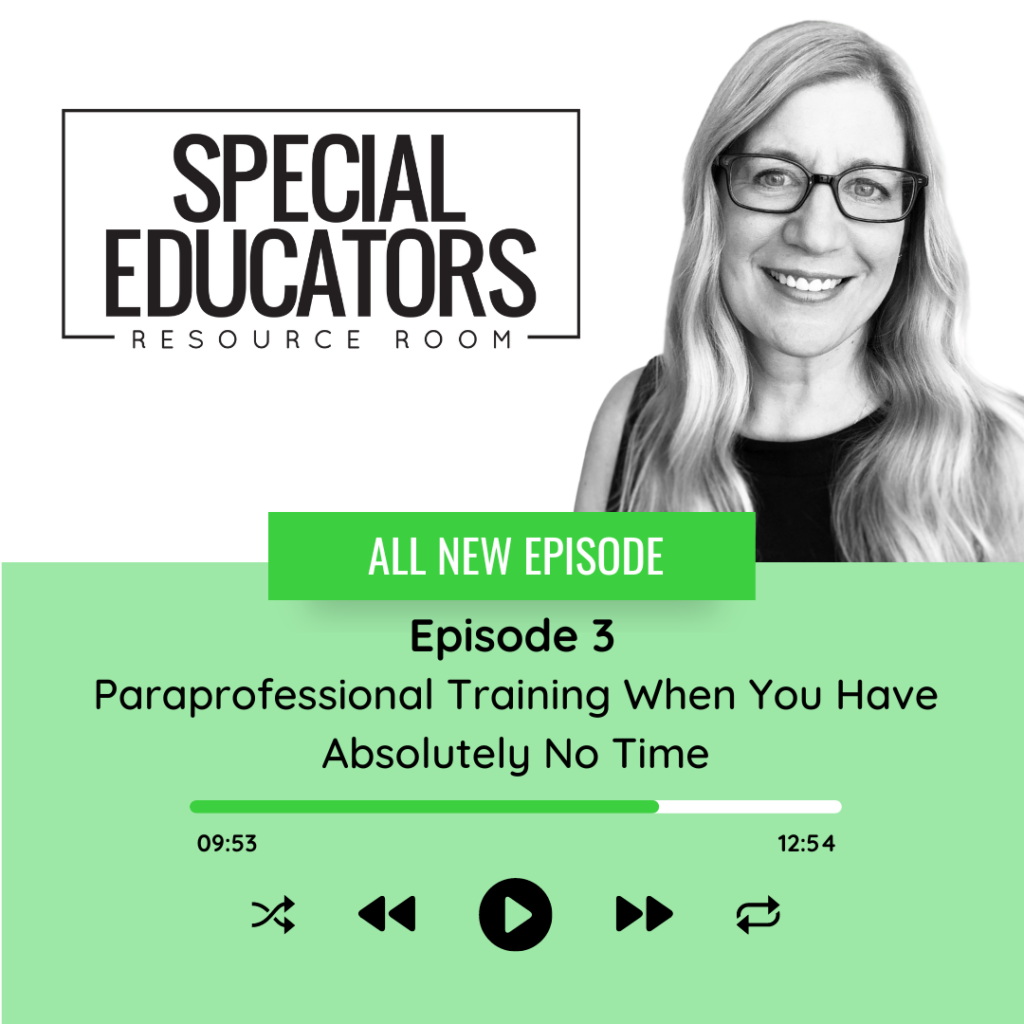 In this episode, we cover:
What information from your school or district website you should print and keep in your paraprofessional binder.
What the schedule in this binder should look like and how it is different from your typical schedule.
The important statement sheets you need to include.
What to include in your strategies one-pager to make sure everyone is on the same page.
Why you should include data sheets and checklists in the binder.
The importance of having a classroom diagram with clear expectations listed.
Like or subscribe wherever you listen to podcasts so you can get your weekly dose of special educator support, motivation, and tips!
Related Resources:
Connect with Jennifer:
More about Special Educators Resource Room:
Special Educators Resource Room with Jennifer DeBrosse is the podcast for busy special education teachers. If you're brand new to the world of special education or if you're an experienced teacher, this podcast will provide time-saving solutions for any busy special educator.
I'm on a mission to help you get your time back! Get ready to move things off your special educator plate without feeling like you have to live at school.
Hi, I'm Jennifer DeBrosse. I'm dual-certified, have been in education for over 25 years, and spent time in both the inclusion classroom and the resource room setting. I was also a special education instructional coach and mentor to hard-working educators just like you.
Tune in each week for quick action-packed episodes – they will be short, sweet, and to the point because I know how busy you are.
Let's connect!
You can find more special education support at:
Positively Learning Blog (PS – bookmark this link and be sure to grab the free Special Educators Cheat Sheets!)