What are your favorite "treasures" for math?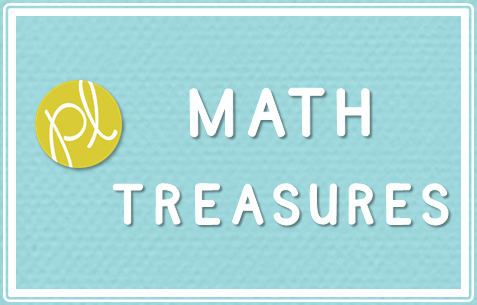 This blogpost isn't as much about how I teach math to my firsties using a Guided Math model, but more about what I use…here's a peek into some math treasures I've discovered this past year.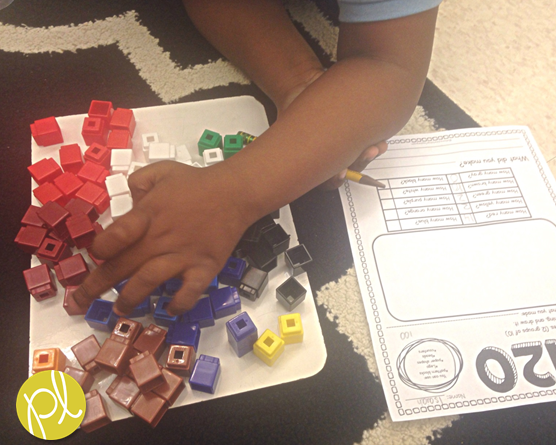 We have our twenty-six students divided into three flexible groups:
Group One: on-grade level, successful at completing work independently
Group Two: on-grade level, but need more support working independently
Group Three: specific math goals and objectives on I.E.P.
I wrote more (here) about our group rotations to ensure every student is getting exactly what they need to do their best in math. It's REALLY working for us to have more small group learning time for every student. Please click here to read about it!
I will admit that Group Two has been the trickiest to find appropriate supports. This group is also the most flexible with student switches (based on data) between Groups One and Two. My goal as the Special Educator/Interventionist is to provide "parallel" practice from the previous day's lesson to check for understanding and reteach, when appropriate.
I find with 8-10 students in this group, with a few big personalities ;), it's important to have structure to make sure we stay focused on learning. Here's the routine that works for us during this 15-20 minute block:
We use The Whole Wheat Class's number bond pages every single day! I copy the themed pages (there's a variety in each monthly set) onto the back of our "sprints" from Engage NY (Eureka Math) or "Print and Go" pages from Shanon Juneau. I practically own stock in "stinky" markers for that all-important self-checking step:

Early finishers? No problem.
Your reward is an additional sprints page (I promise, they love it!), or a set of number bond cards with matching manipulatives. I created a set here for every month of the year (and then some!):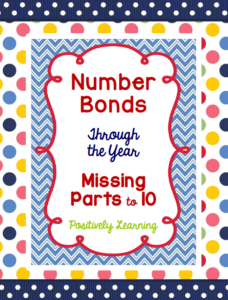 Try out my number bond sets for free here!
What math treasures do you reach for on a daily basis?
Please leave a comment to share! Thanks for reading 🙂