We did a hands-on phonics learning activity today to tackle Long E spelled "ee."
Up until last year, our first graders started off the year with a review (hopefully) of the short vowels (CVC words), plus "Magic E." Next we introduced vowel teams and dipthongs while also exploring digraphs and blends in all positions. It's a BUSY year and I find my students often needed (and enjoyed) extra reinforcement with some fast-paced phonics games.
In 2012, I uploaded one of our favorites…Long E Bees: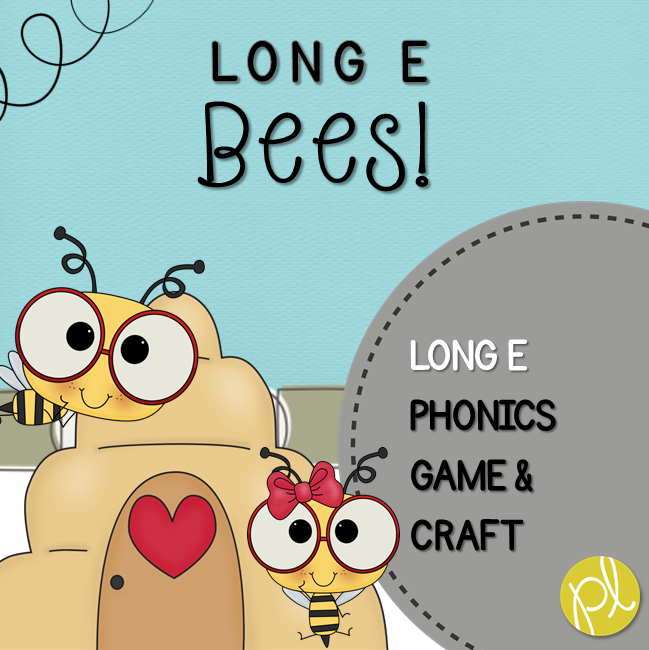 My students LOVED this "Blast" style game and I loved that they were reading words with Long E spelled "ee" and "ea."
Fast forward to 2016…
Our school adopted a new curriculum last year and our students are now learning about Long E (only spelled "ee") in September 🙂
In my reading intervention group (and Guided Reading), I've got a few friends working on letter sounds and identification, yet we also cover the general education curriculum…so I knew I needed a few more tricks up my sleeve.
First I gave the game a mini-makeover and added six new words for a total of sixty colorful (and cute!) cards.
Next, I added this hands-on activity: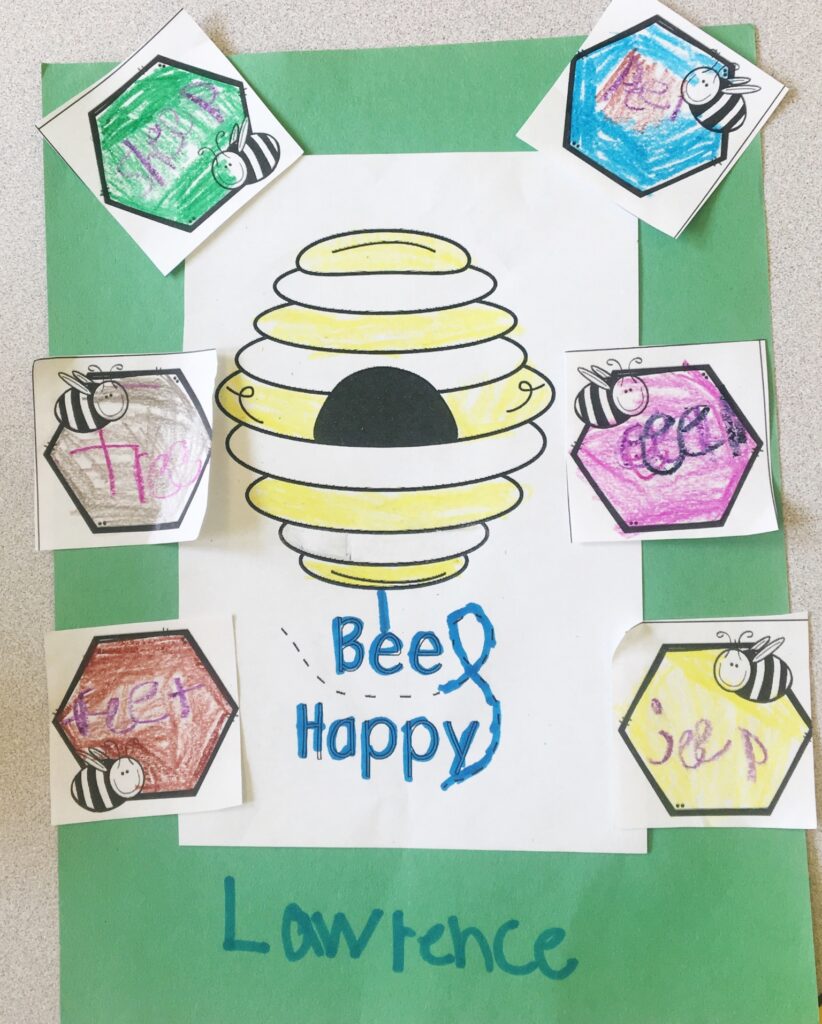 Oh my goodness! This was a HUGE hit with my group!
There was a honeycomb-word station, a coloring station, and a cut and paste station (manned by yours truly).
I was really impressed with their masterpieces!
While the finished projects will be proudly displayed, we will be playing the Long E Bees game this week as a warm-up or cool-down. Next week, the game cards will be placed in a literacy center.
For a closer look, hop over to my store or pin it for later!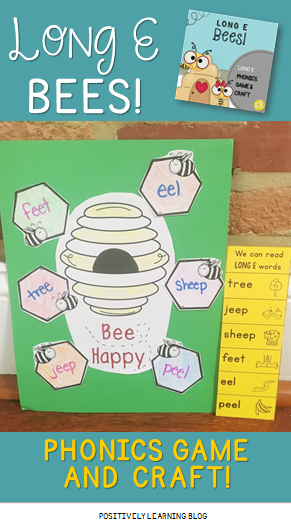 What favorite activities do you use for phonics skills?