I like Big Books…
Wow, I took a few days off and it feels like f-o-r-e-v-e-r!
My Spring Break started last Friday and I promptly came down with the FLU! I have slept more in the last few days than I have since August. So today feels like my "first day" of Spring Break 🙂
Besides Sunday, when I crawled out of bed to attend mass & eat a yummy brunch, I haven't left the house in five days. It's not pretty. Today I will venture out to Target and lunch with the Mr.
I'm really excited!
I missed joining up with my Style Me Bloggers…the sweetest group out there. I'm thankful they have kept me in the loop! I'm WAY late, but linking up to share our fave books: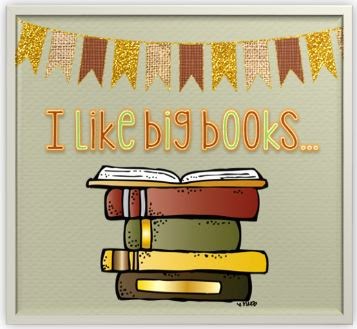 I'm sure it's not a surprise that my suggestions today are going to be inspirational and teacher-related. I actually think these recommendations would be great for ANYONE who connects with people (that's all of us!) and is always striving to bring their A-game to everything thing they do.
I have a stack of books waiting to be read, including…
I printed out the WHOLE thing! After reading the first twenty pages, I had to use ALL my willpower to set it down and get my work done. Angela has outdone herself, again, and this book is a must-read!
What's on your reading list?
Check out these lovely ladies below to read their recommendations!