Have you ever been sitting at the IEP table and felt so nervous you could barely speak?
Been there, done that!
During my first few years as a special educator, I would sit at the table during IEP meetings and feel incredibly intimidated and worried I would say something wrong. I don't want you to feel the same way I did, so I am sharing two quick action steps to help you feel confident at your next IEP meeting!
Listen on: Apple Podcasts, Spotify, Stitcher, and Google Podcasts
Whether you've been part of 50 IEP meetings or 5, nerves can still get the best of you. I want to help you feel confident to communicate your input at your future IEP meetings.
In this episode, I am sharing how the IEP meetings during my first few years went, what I did to become more confident in IEP meetings, and two action steps for you to take to become a confident communicator in your next meeting.
Thank you so much for joining me in my very FIRST episode!
I want to hear from you! Reach out to me on Instagram and let me know what topics you would like me to cover in future episodes so I can help you feel supported and motivated in the classroom.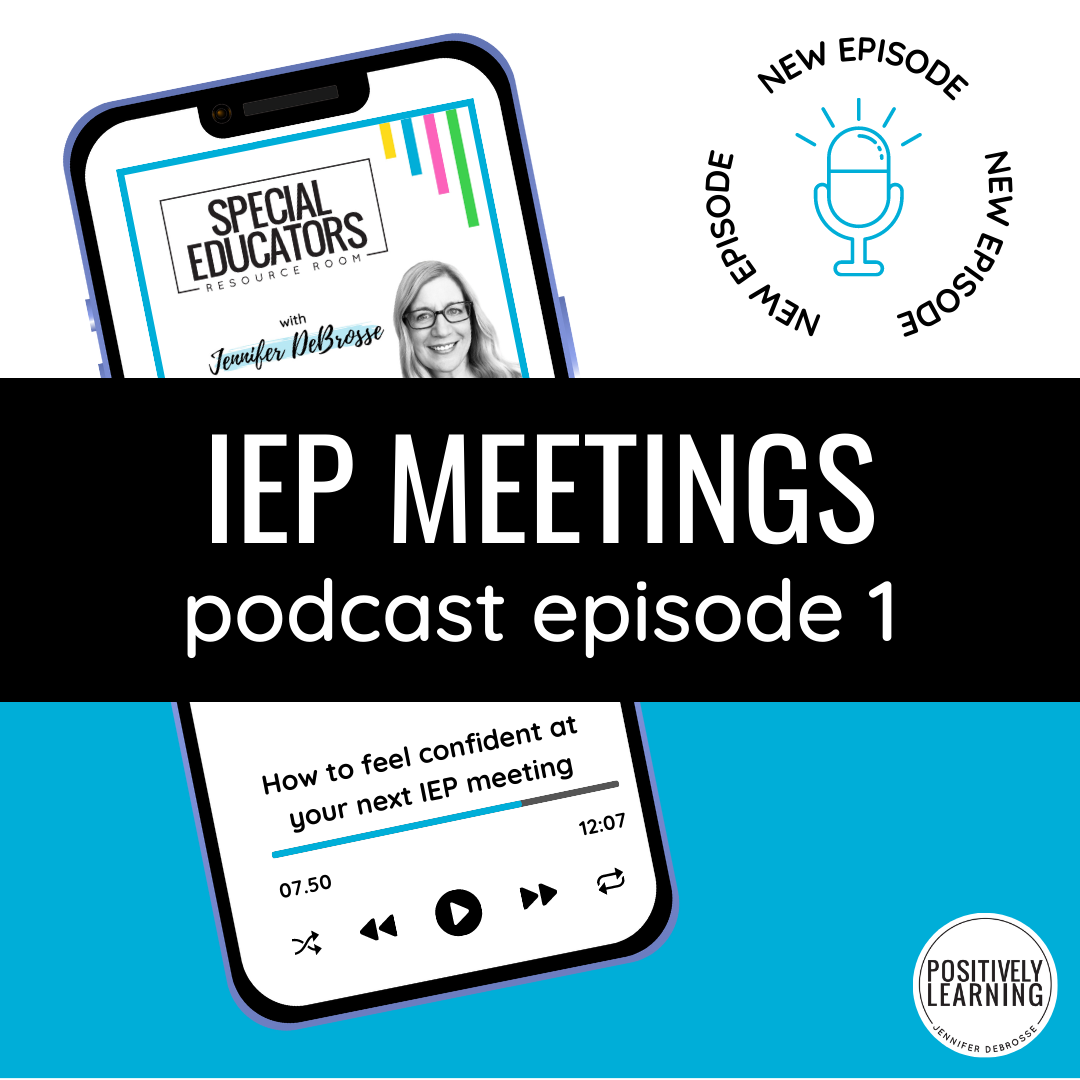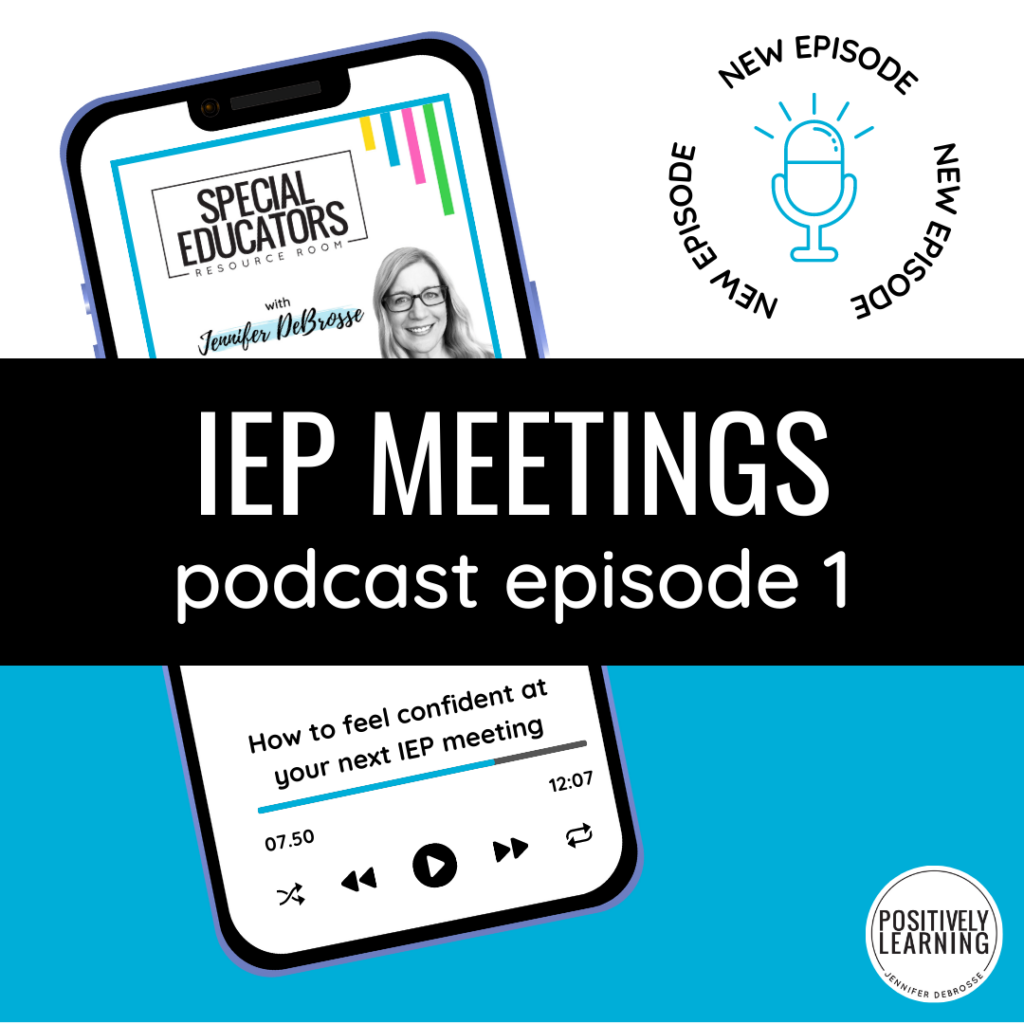 In Episode 1, we cover:
My own timeline of IEP meetings as a new special educator
What I did to become a more confident contributor in IEP meetings
Two tips you can implement right away to help you 1) prepare for IEP meetings and 2) feel more confident to share important informations at the IEP meeting table
Send me a message and let me know what topics I can cover to best support YOU!
Related Resources:
Connect with Jennifer:
More about Special Educators Resource Room:
Special Educators Resource Room with Jennifer DeBrosse is the podcast for busy special education teachers. If you're brand new to the world of special education or if you're an experienced teacher, this podcast will provide time-saving solutions for any busy special educator.
I'm on a mission to help you get your time back! Get ready to move things off your special educator plate without feeling like you have to live at school.
Hi, I'm Jennifer DeBrosse. I'm dual-certified, have been in education for over 25 years, and spent time in both the inclusion classroom and the resource room setting. I was also a special education instructional coach and mentor to hard-working educators just like you.
Tune in each week for quick action-packed episodes – they will be short, sweet, and to the point because I know how busy you are.
Let's connect!
You can find more special education support at:
Positively Learning Blog (PS – bookmark this link and be sure to grab the free Special Educators Cheat Sheets!)