Here's a quick post to share some of our favorite ideas to celebrate Phil and his counterparts!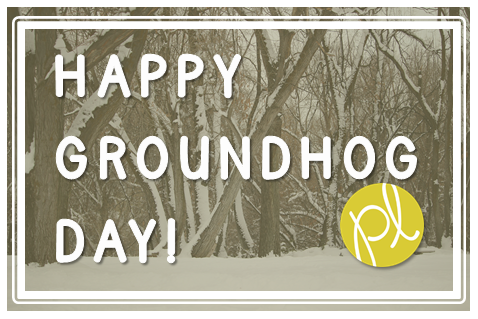 February 2nd just happened to also be our 100th day this year! Groundhog's Day will still get a little attention during my reading intervention groups 🙂
It's a very busy teaching time (aren't they all?), so I align holiday fun with skills we are already working on. My students love applying their learning in new ways and I'm thrilled to see how they are transferring their knowledge.
We always kick off our Guided Reading groups with a themed read aloud. I find it's the perfect transition from whole group to more focused small groups, and of course my students love to be read to!
I'm still on the search for the "perfect" Groundhog Day read aloud book. So far, we've been enjoying: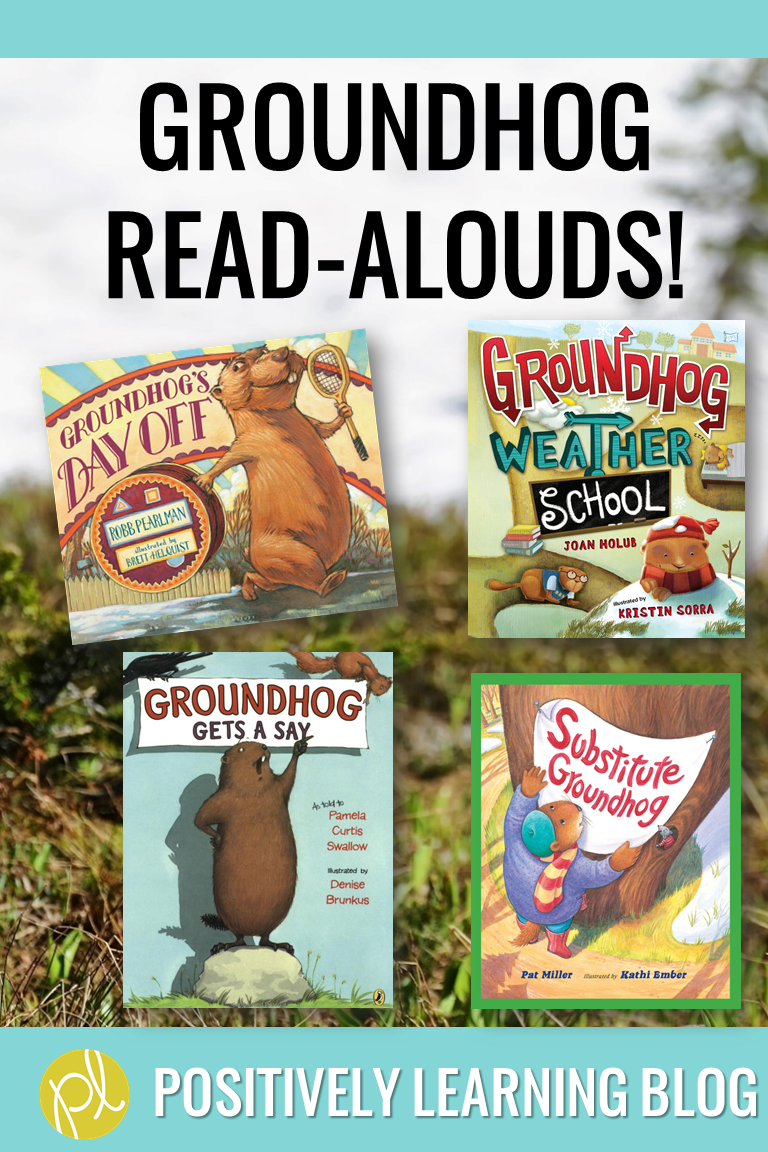 Please leave a comment if you have a tried and true title we've missed. I'm also on the lookout for nonfiction books to add!
After the read aloud, we deepen our understanding using groundhog vocabulary in our small groups. Next, we move the vocabulary cards to centers – I created a Syllable Sort using the cards, plus they lend support in a "Work on Writing" center!
You can find these activities, plus a sight word game, writing prompts, printables,  and more in my Happy Groundhog Day packet! The activities will help your small groups (kindergarten and first grade) celebrate, plus the materials can be used in independent centers (first grade and second grade). Here's a closer look:
I'm also collecting ideas from other teachers here on my February Classroom Pinterest board…it's a mix of groundhogs, valentines, and everything February. I'm especially partial to the pin with ALL those teacher-approved groundhog videos – you'd be surprised about how fascinated first graders will be, haha!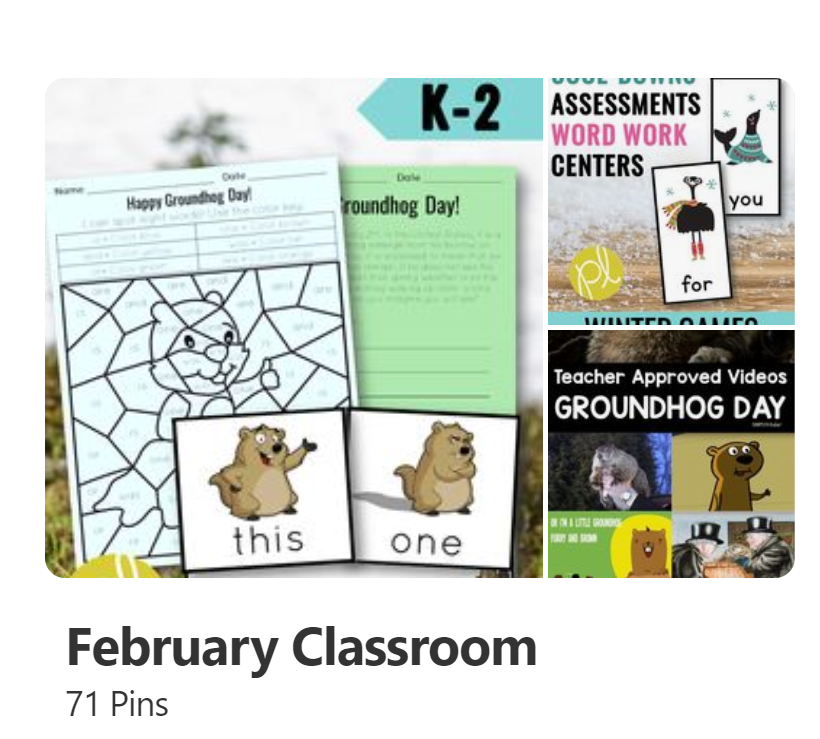 What are your predictions for this winter? We haven't seen major snow yet, so I hope Phil helps us out with some snow days this year!
Thanks for reading 🙂