Guided Math is definitely getting spooky around here!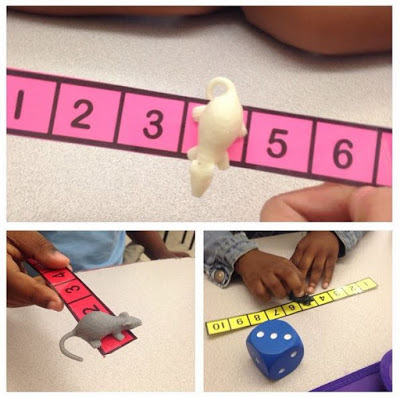 Specifically between 10:15-11:30… when my co-teacher and I tackle Guided Math rotations!
Our first graders use the curriculum from Eureka Math (Engage NY). It's our 3rd year and I just now feel like we are getting the hang of it.
We have 26 students divided them into three math groups:
Group 1 (10 students)
Group 2 (10 students)
Group 3 (6 students with IEP goals and objectives).
Here's our Guided Math rotation: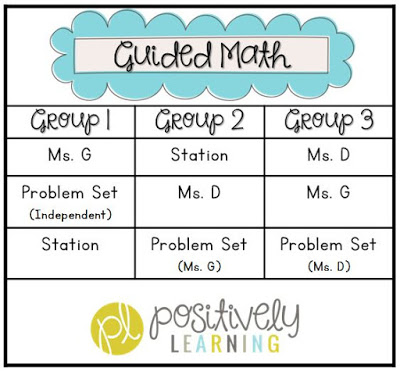 The Problem Set is our written "Show What You Know" component after our Concept Development. So far, this rotation has had a positive impact on Group 2 – our "bubble" students hovering around the 60-75% line. We are trying to push them move above 80% and they are SO close!
I plan Group 2 to work on the previously day's lesson…using many of the additional materials from Eureka and/or creating my own. As I check for understanding with all ten students, I began pairing up the early finishers with a hands-on task…this is where guided math begins to get SPOOKY!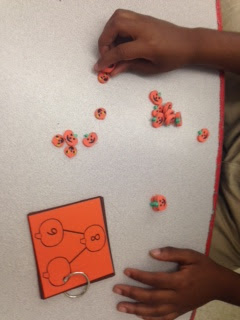 Number bonds with mini-pumpkin manipulatives.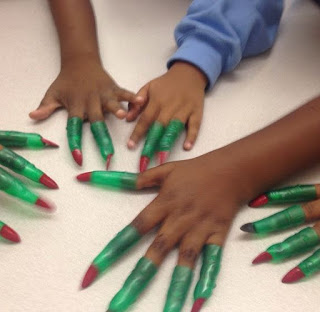 Counting on with witch fingers!
I also have more "creepy" and "cranky" hands-on math task cards included in our Halloween-themed sensory bins:

Do you use a Guided Math model in your classroom?
I'd love to hear what works for you and your students!