Happy Groundhog Day!



If you ever wondered what Punxsutawney Phil might say (and hasn't everyone?!?) …you will enjoy this free Groundhog Day activity!
I used this groundhog literacy activity with my first grade reading groups every February.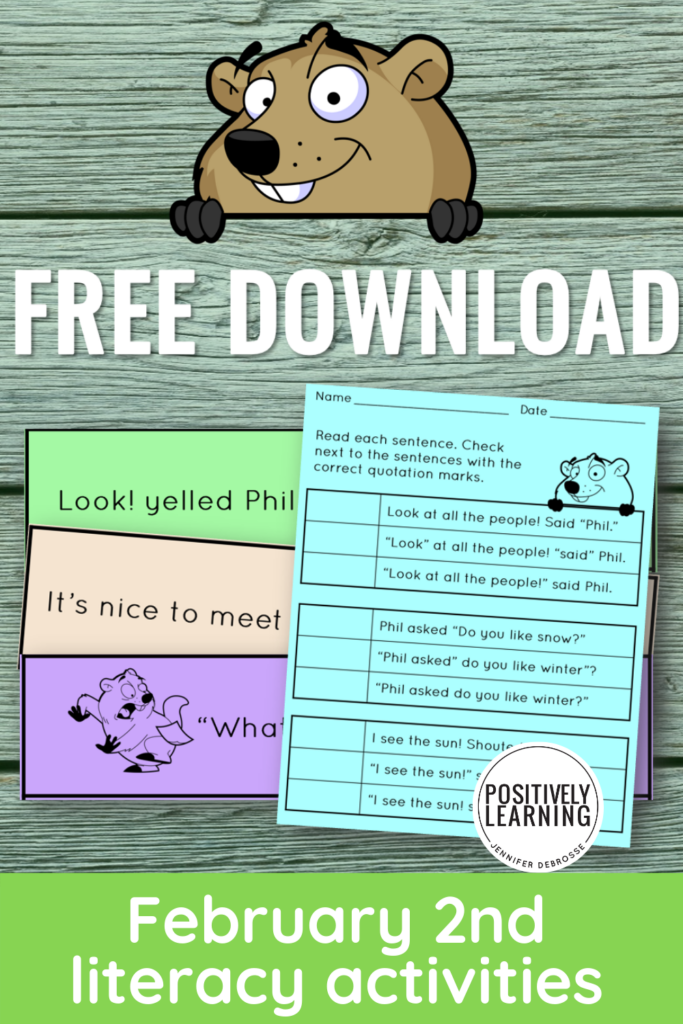 The first page is six sentences to be cut out. Students will read the sentences with a partner and then write to add the quotation marks. An answer key is also included for the option of turning this activity into a self-checking literacy center!
Teaching Hint #1
I like to print the the answer key smaller (i.e.: half-size) using the multiple pages setting on my inkjet printer. You'll be able to add several of these smaller answer keys in the center in order for 3 or more student pairs to work at the same time!
Teaching Hint #2
Laminate the groundhog printables before cutting out the sentence. Students can use a dry erase marker and eraser to add the punctuation marks. My students ALWAYS loved using dry erase markers versus pencils and I loved having a reusable activity every February!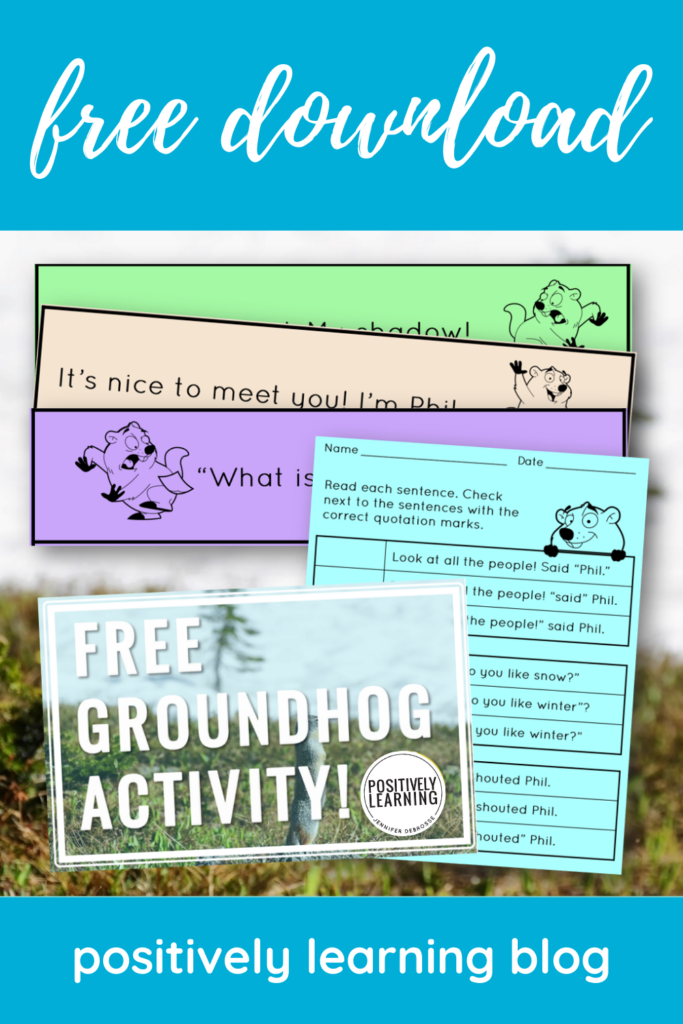 There's also a quick Groundhog Day activity worksheet page included to use for an informal assessment. There's a question just like this on the Primary NWEA-MAP Reading assessment (targeting commas) and most of my students got confused by the wording. This activity page quickly solved that! 
To pick up this freebie, click here!
Looking for more Groundhog Day literacy activities?
This reading packet coordinates perfectly with the free download!