How Full is Your Bucket?
This time of year…after spring break with 35+ days of school left until summer, our "buckets" can start to feel pretty low. This week, my first graders took some time for bucket filling!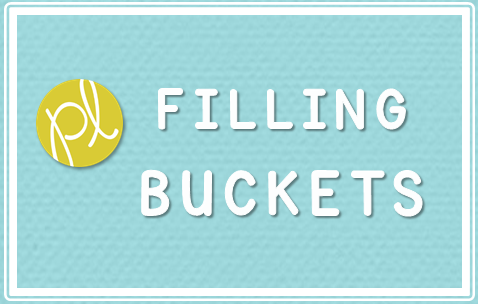 I kick off every school year reading the fantastic book Have You Filled a Bucket Today? by Carol McCloud: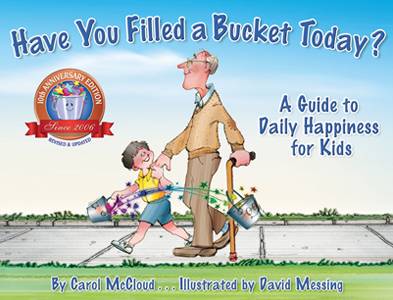 There are many different versions of this book and even youtube videos to use in your classroom.
It's a positive approach to using kindness at school and beyond and provides concrete examples of "bucket filling" for young students.
This past week, I noticed a bit more grouchiness in my small groups, from both the students and myself (!!). There's been a big push for testing and we were losing our groove a bit. I took a chance and scrapped the lesson plan for a morning to incorporate a little kindness and I'm SO glad I did! We reread the story and dug a little deeper into bucket filling:
 
We didn't do anything fancy, like displaying our buckets around the room. Instead, we reread the book and spent our Guided Reading block filling out bucket slips to pass out to our teammates. After thirty minutes, every student was lined up with a fistful of personalized slips highlighting their wonderful characteristics. It was just what this group of first graders (and their teacher) needed!
With our groove reclaimed, we stayed busy learning in the whole and small group setting.
Here's a little evidence from Guided Math: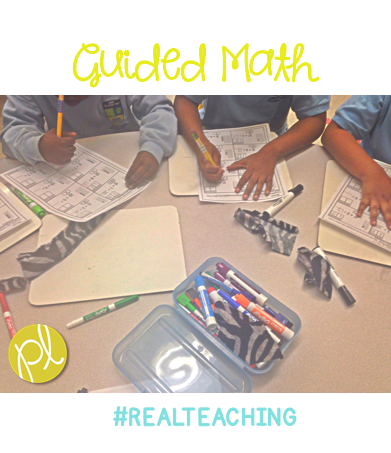 I love snapping pictures of "real teaching." I just have to stop and laugh at what it looks like! The action shot above captures my Guided Math "Group 2" right after we did whole group warm-ups using whiteboards and then individual "show what you know" pages. It's a hot mess, but EVERYONE is working 🙂
This post definitely didn't include five pictures, but I'm still linking up with the fabulous Kacey for: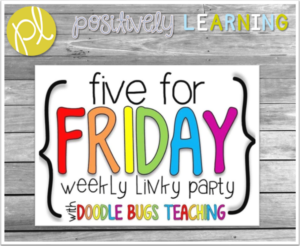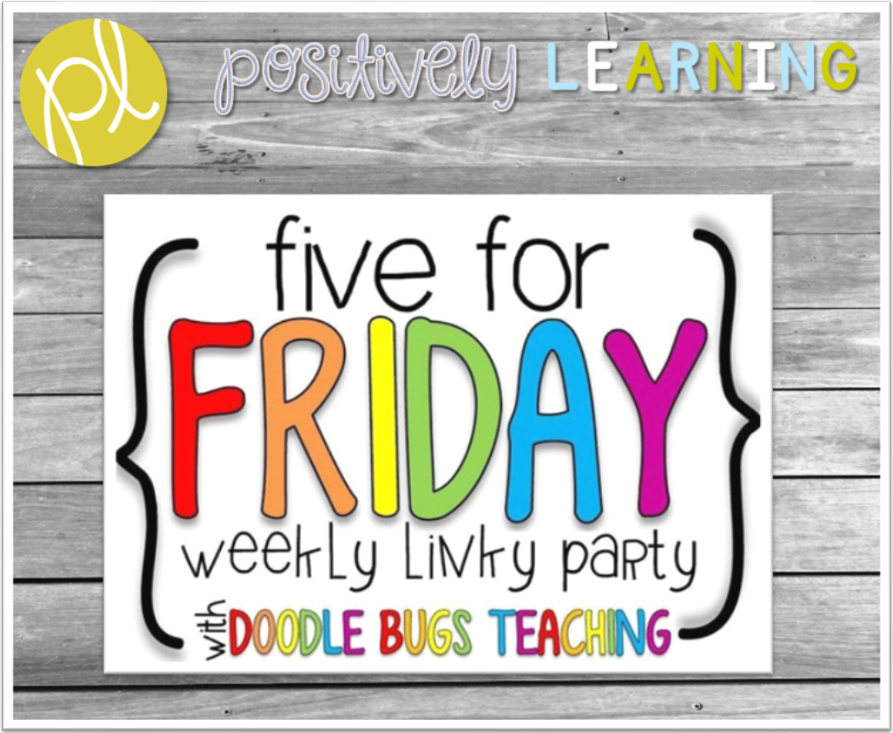 Thank you for reading!