Is your June drawer filling up with fidget spinners?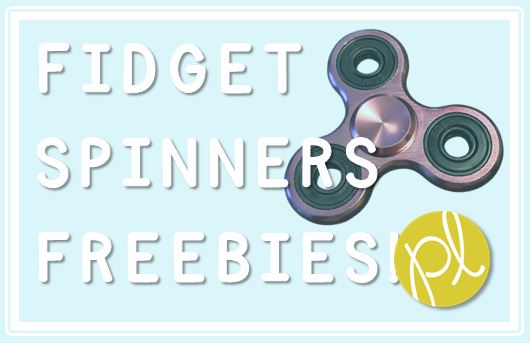 Believe me, I've thought long and hard about this…do I REALLY want to encourage using these irritating innovative gadgets in the learning environment?
The answer is YES!
I created three literacy work "mats" focused on three types of words: CVC, CVCe, and "tricky" sight words. Students will spin, land on the "type" of word and then color the coordinating text box.  That's it!
I chose these words based on an end-of-year diagnostic (a similar assessment tool is included in my CKLA bundle!) and focused on a group that was still struggling with these basic skills.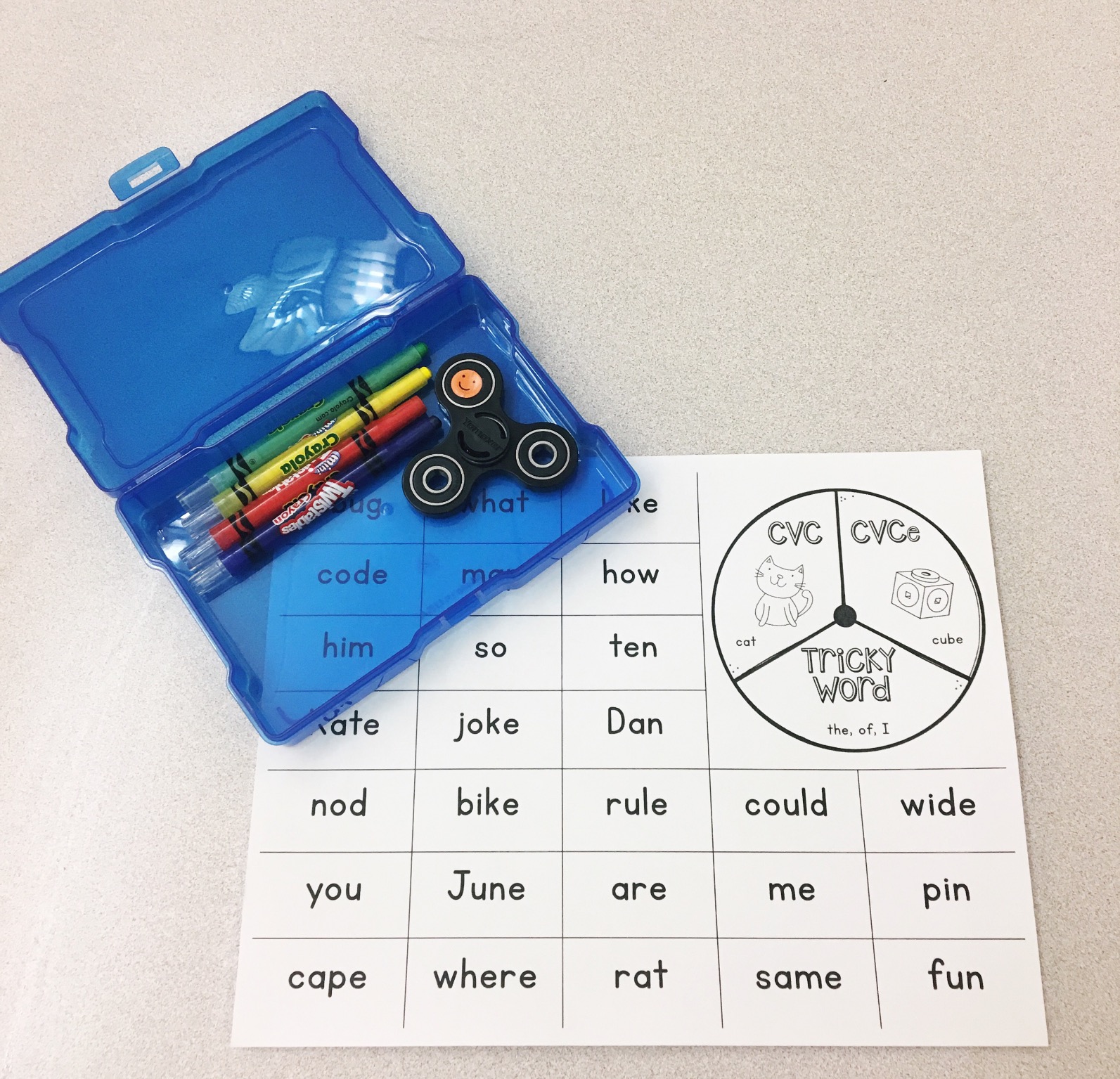 What made me take the leap?
I secretly (until now) despise "spinner" activities! I've used printables with spinner options in centers for math and Guided Reading and my students ALWAYS struggled. They were having fun, but there always seemed to be some type of interruption…from logistics (we used the pencil and paper clip trick) to turn-taking.
I'm so happy to report that adding a fidget spinner RESOLVED my spinner woes!  This is a #teacherhack I'll definitely be hanging onto even after this fidget spinner craze passes. Now I'm ready to go back and revisit all those old activities I abandoned, lol!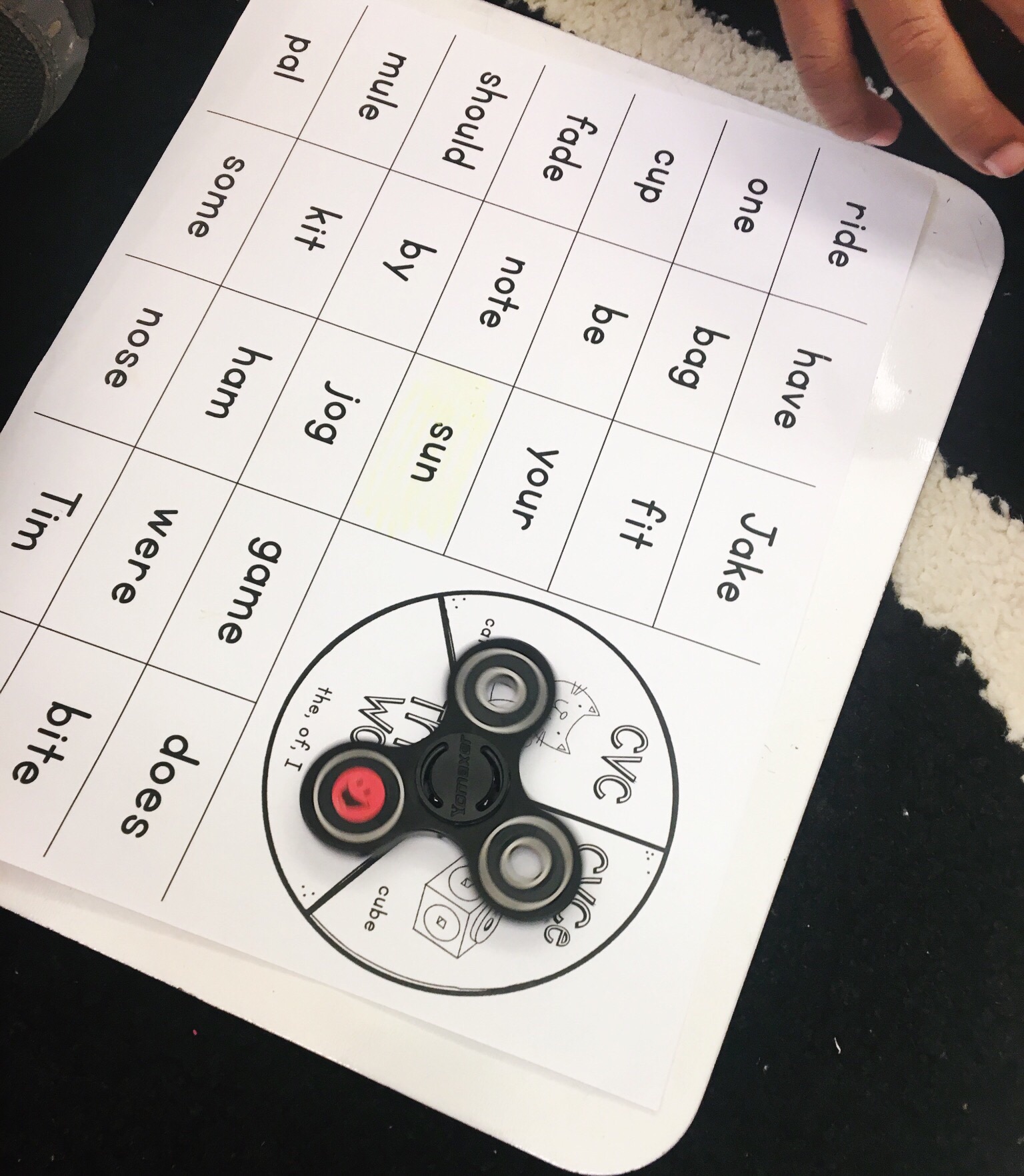 Here's the big question…did adding fidget spinners help or hinder learning, and more specifically, behavior?
We've been using them for two weeks now and here's the truth:
2 out of 3 groups showed IMPROVED behavior and participation!
1 group did "okay" – the first time was fabulous, the second time was "okay," and the third (and last!) time will not be discussed! I've blocked it out 😉
If you're ready to survive thrive these last few days/weeks of school, grab this fidget spinner freebie!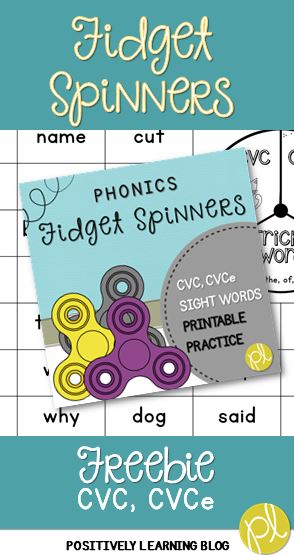 Just keep spinnin' 🙂