Here's what we've been busy with the past 2 weeks:
Jelly Bean Estimation!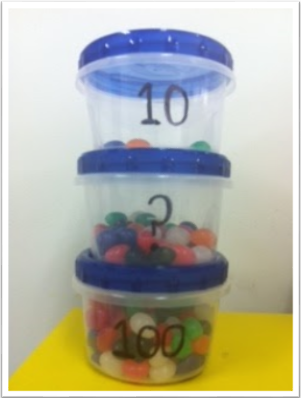 Students use the container with 10 and 100 to compare the "mystery number" container in the middle. Students are practicing this concept in the general education curriculum, plus I have a newly formed "Math Club" for students SO close to reaching their goals, but could benefit from a little extra "push."
We are also working on reading/writing sentences with sight words:
Sentence Builders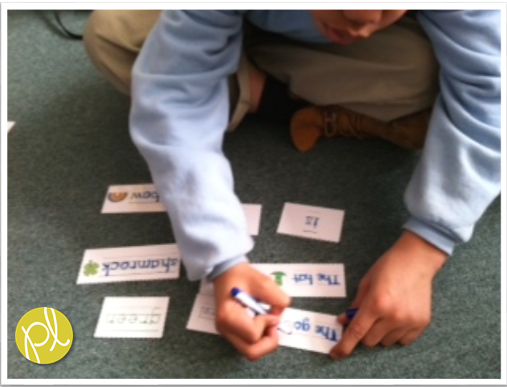 I use these sentence building packets ALL THE TIME with my small groups. I've created several themes & need to make many more! We use them for several days/weeks before they become an independent learning center.
I introduce them in small groups by modeling how to read the individual word cards (sight words and rebus-style cards). The font is traceable and students use dry erase markers to trace the word. We move onto reading and tracing the themed sentences. Additional activities include manipulating the individual word cards to recreate the model sentences and then "build" new ones.
Yesterday I had my students work in pairs to create sentences and they LOVED it! This is also a great activity to provide for one-on-one assistants working with individual students. I just store the pieces in a plastic envelope or bag and add primary paper/pencils! After St. Patty's Day, we will be adding a "
Rainy Day Sentence Builders
" activity!