How do you feel about icebreakers?!?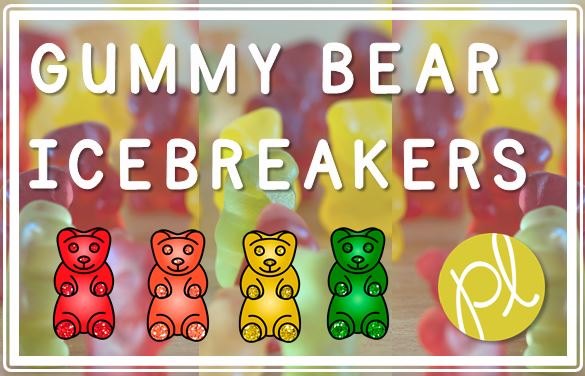 Personally, I have a variety of feelings towards this back to school tradition 😉 however, I find it humorous that we put our students through very similar paces!
I consider myself a bit of an expert with icebreakers (since I've experienced maybe 500-750???) and I want to share one of my favorites!
I actually shared this icebreaker activity way back in 2013, but I gave it a little makeover (and it's still free!) for this school year.
Here's a bit more information from my original post:
Like to Get to Know You Well
Can you name that artist?!?
This past week, our first grade team met and our fantastic team leader had us do a cute (and delicious) icebreaker.
To start, we were asked to select 3 Starburst candies and they had to be different colors. Next, we had a list of questions color-coordinated with the candies. We went around the table and answered the appropriate questions. They were fun questions, including: what's your fave city to visit, what's your favorite thing to shop for…
Side note: there are SIX general educators for 1st grade now (!), a special educator (that's me!) and then a writing coach, interventionist, as well as someone from administration circulating between grade-level meetings. So there could be anywhere from 7-10+ staff members at meetings 🙂
I was thinking this could easily turn into a student-friendly ice-breaker. Our school doesn't recommend using candy, so teddy bear counters could easily be used instead of gummy bears.
Click 
here
 to download this quick and easy icebreaker activity!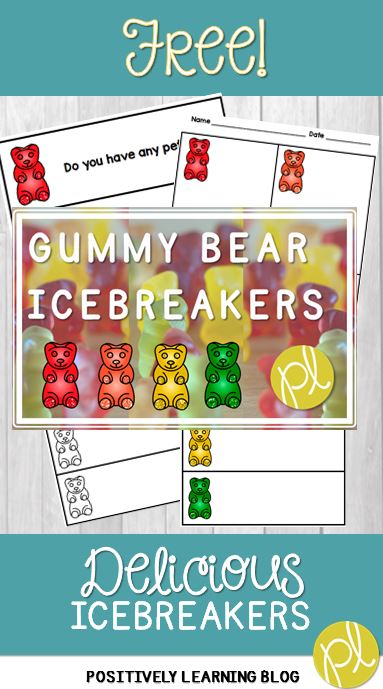 There's also a blank template to customize for your students, including black and white for your students to color-coordinate!
BACK TO 2017:
This freebie received an update using the glittery gummy goodness from Glitter Meets Glue Designs ♥
And if you kindly download this icebreaker freebie, you may catch this little 2017 update 🙂
I would be honored if you hop over to my new(ish) YouTube Channel!
Today is Day 3 with our students. I can't wait to share more about our first week on Sunday's vlog! Thanks for catching up with me!