Happy February 1st!
I'm so happy to start a new month because it means we're getting one month closer to warmer weather! After December 25, I'm 100% done with any days under 70 degrees 🙂
I'm linking up with
Farley
(thank you!)
to share what's going on this month:
LISTENING – what are you listening to (not watching) on Netflix? Yesterday, I started Scandal and immediately had to stop and wait for Mr. We watched the very first two episodes last night. I'm literally sitting on my hands to not sneak ahead!
Any suggestions? Thanks!!
LOVING – I can explain this one! I have always loved my students (thank goodness!), but this year has been hands-down the most challenging year I've ever had or even heard about.
No exaggeration.
It made for some pretty low days from September-November. I wasn't sure if I was even a teacher anymore and instead a behavior specialist (which I am definitely not!). Fast forward to January and we're starting to see the light! My students are mostly upright in chairs and able to not only attend to appropriate academic tasks, but also interactively participate in language-based responses. I cannot even begin to comprehend how much I have learned from this caseload and I'm excited to learn how it will shape my future teaching. Hopefully my students have learned a bit, too 😉
THINKING – Several of my students receive OT and handwriting (actual formation, stamina, attitude towards using a pencil) is a struggle. I have used several different methods for responding in the classroom, such as scribing, writing on the iPad using iDraw, and I just ordered a Boogie Board! Still, I need to provide some good old-fashioned paper and pencil handwriting experiences.
I already tuck these pages into my students' differentiated homework packets: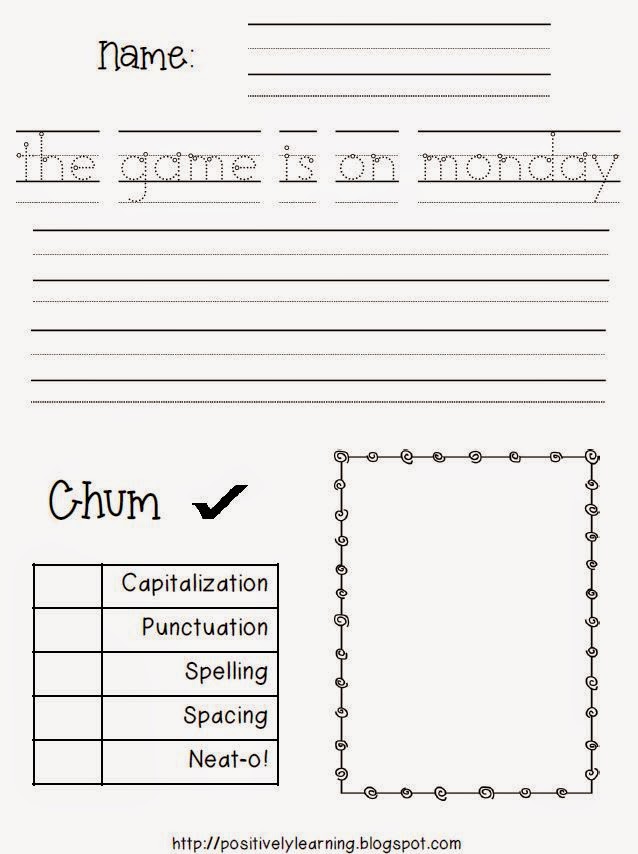 I made a packet of 200 pages that follow a phonics scope & sequence. The sentences are decodable for my students and there's 2-3 corrections they must make (i.e.: capitalization and punctuation). There are no misspelled words because I found my students were just copying them incorrectly!
Now I'm putting together a new packet and I'd love to hear your opinion. I'm using "mentor sentences" – high quality sentences from well-known childrens' book. These sentences are for my students to copy and not necessarily decode.
My goal was to 1) provide handwriting practice and 2) provide an "environmental print" exposure to different kinds of sentences. I also know that when I have had a particularly high-interest (i.e.: my favorite children's book), I'm able to push myself forward. I'm hoping to capitalize on some motivation!
Here's what I'm thinking – it's a
freebie
to download and try: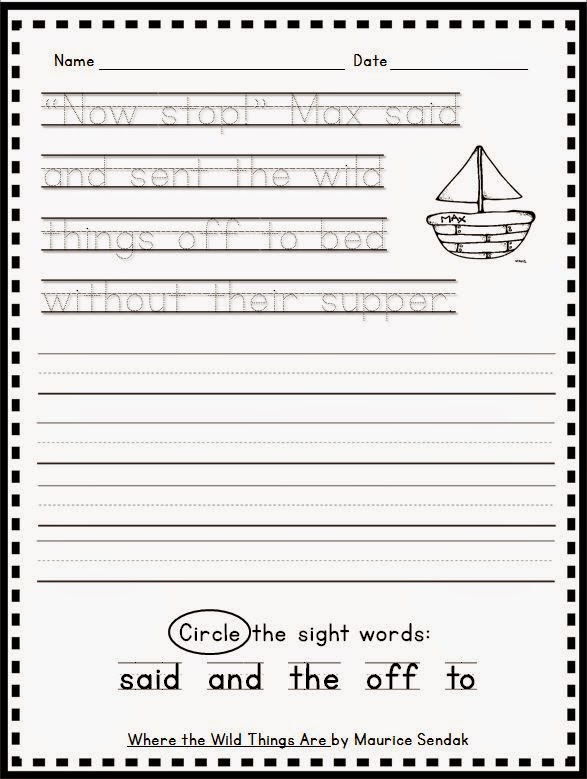 Are there any must-have quotes you'd like to see included?
I'd love to hear from you! Thanks 🙂
WANTING – I pre-ordered the upcoming Whole 30 Guide! I cannot wait! I've been following Whole 30 for about 1.5 years now. I haven't ever replicated the magical results of my very first round (October 2013), but I still find I feel my very best when I'm close to the guidelines. This new book looks terrific!
NEEDING – Seriously, can we get a snow day? Every surrounding school has had MULTIPLE snow days and we've only had delays. Our new superintendent has had us driving in some pretty tricky conditions. Snow is on the forecast for tonight – fingers crossed we get enough for a day off!
PAGEANT TITLE – I apologize for being boring, but that's what geeks are! I can't wait to read everyone else's.
Have a fabulous Sunday!
Jen