How many days do you have until the last day of school?
If you're like me, you probably already know the actual days vs. school days, minus end-of-year ceremony days, etc. (I have 22 school days, minus jury duty at the end of the month!).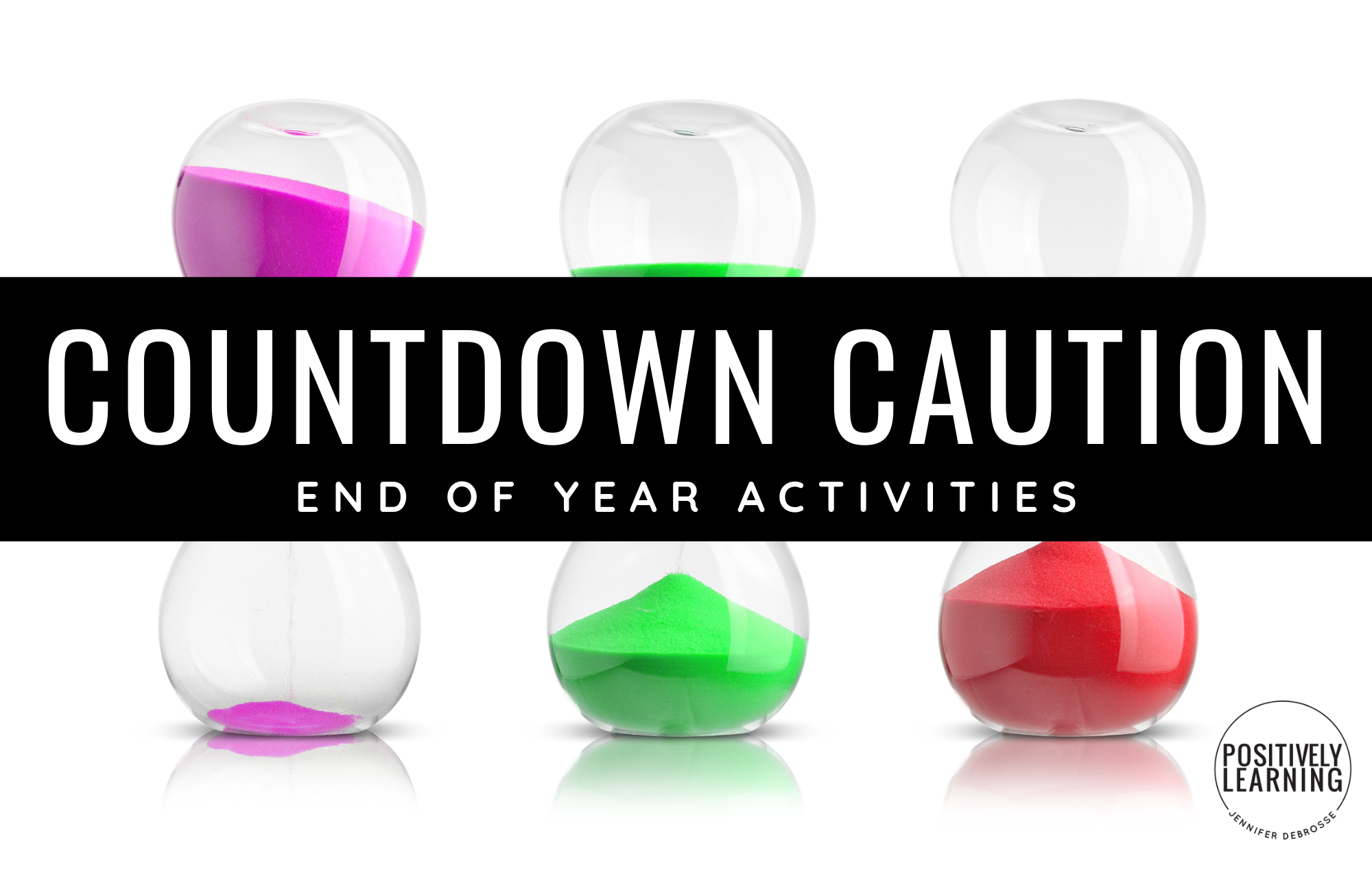 Some classrooms use visual countdowns…I've seen so many creative ideas from using an Alphabet Countdown, to balloon-popping, and endless ideas in between.
I didn't write this post to suggest NOT using these engaging end-of-year countdowns, but to proceed with caution.
We have many children who may not be feeling as excited as the teachers, whether they are conscious of it or not.
Summer can be anxiety-provoking, as our students are losing their daily interaction with teachers who love them, classmates who are consistent companions they can count on, the stability of breakfast and lunch, and a safe place to be for six or more hours.
Many of my students (almost second-graders) will be losing their routines of steady meals and predictable bedtimes, and may be watched (or not!) during the day by older siblings. Safety may also be a concern in many neighborhoods, with children staying indoors without the comfort of air conditioning.
Hopefully, this is not the case for your students, but it is a reality for many families.
I made a quick list of pros and cons to celebrating the end of the school year, and you will see the pros list is more than twice as long (students learning and engaged?!? YES!):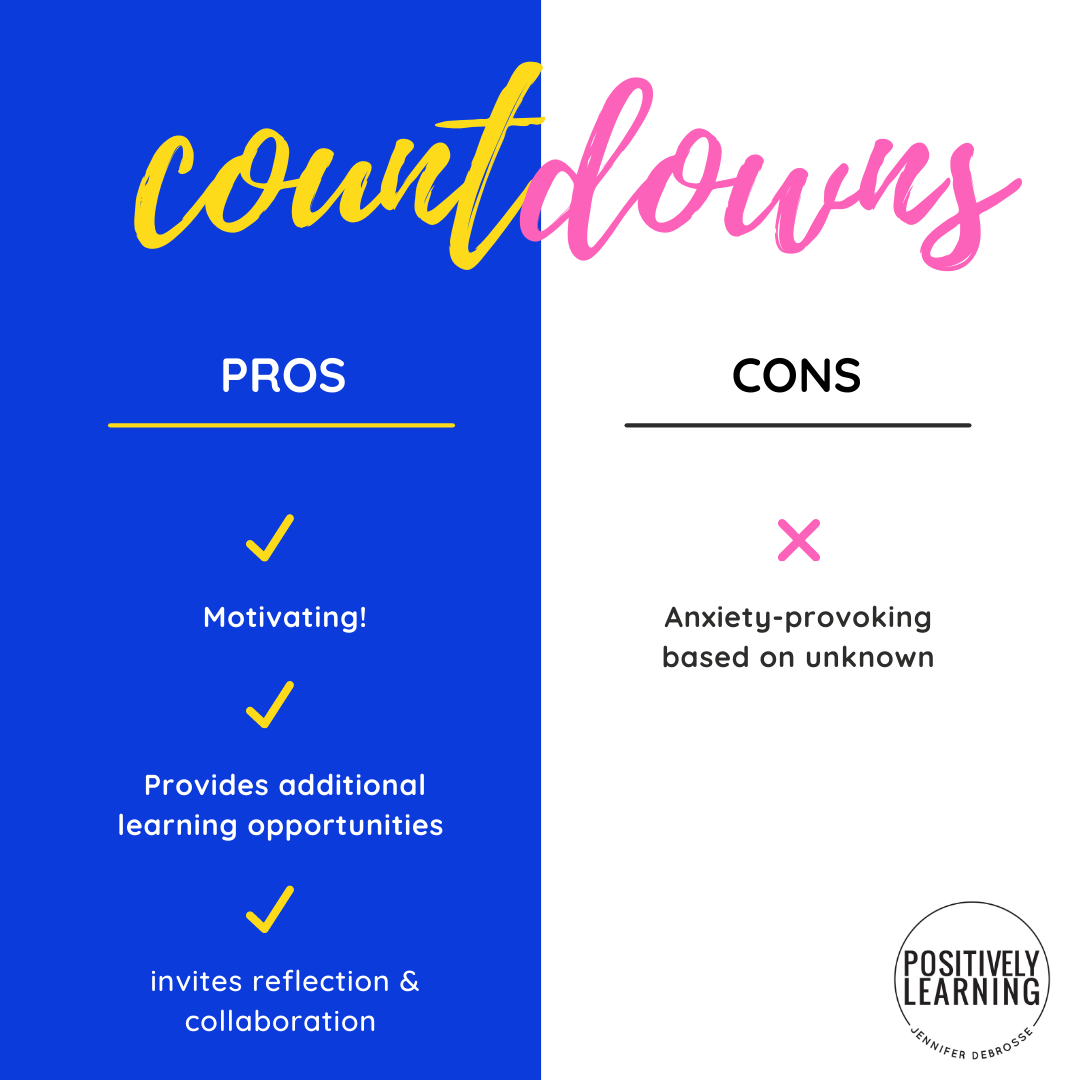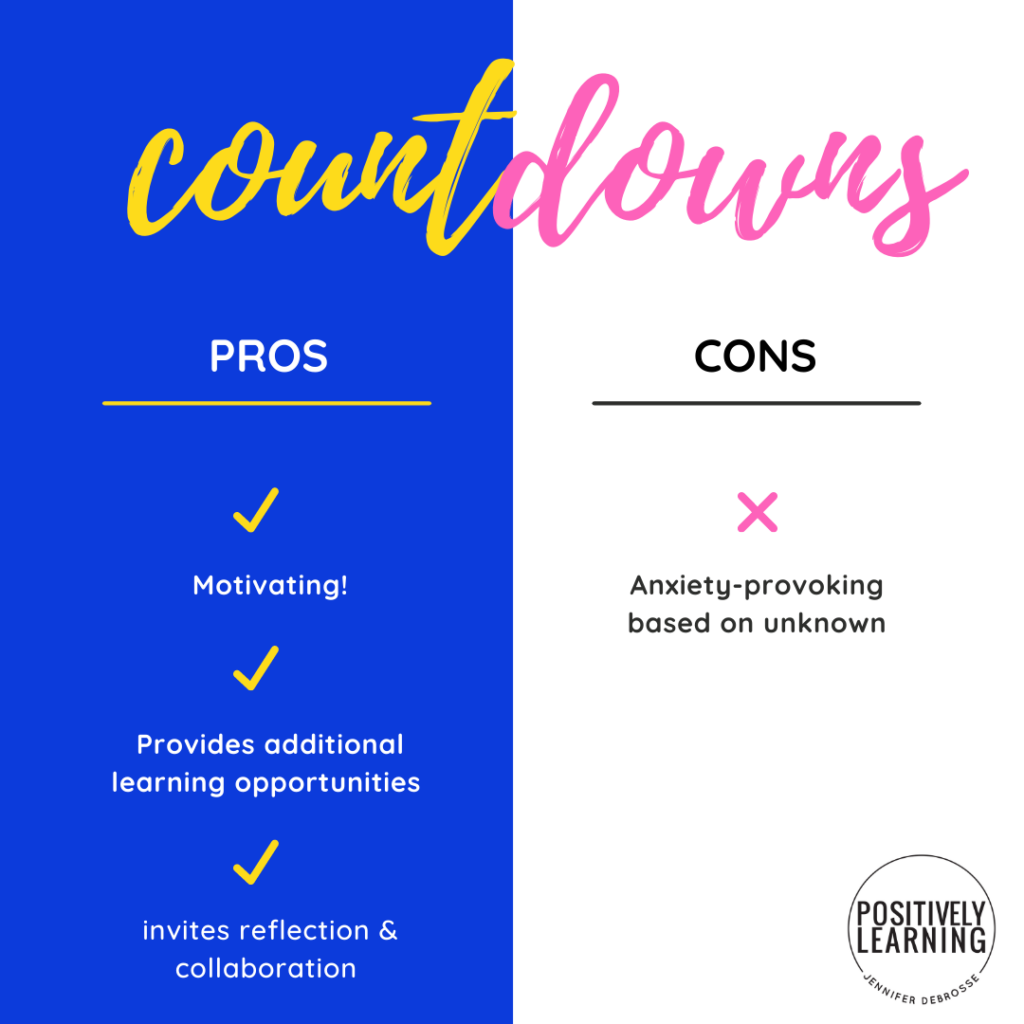 Will I be using an end of year countdown with my students?
I don't plan to for the "con" stated above. We are already experiencing an increase in off-task behavior and I definitely don't want to add any additional stressors.
We'll most likely be using an End of Year Memory book activity with my students the last two weeks before break. I'll be on the lookout for those students who may be needing a little more reassurance that we will always be there for them, even during a long break from the daily school routine.
Thanks for taking the time to read 🙂 I'd love to hear your thoughts!
This blogpost was originally posted in 2018, but I still feel it as relevant as ever today.