Think about all the ways you communicate with your students everyday…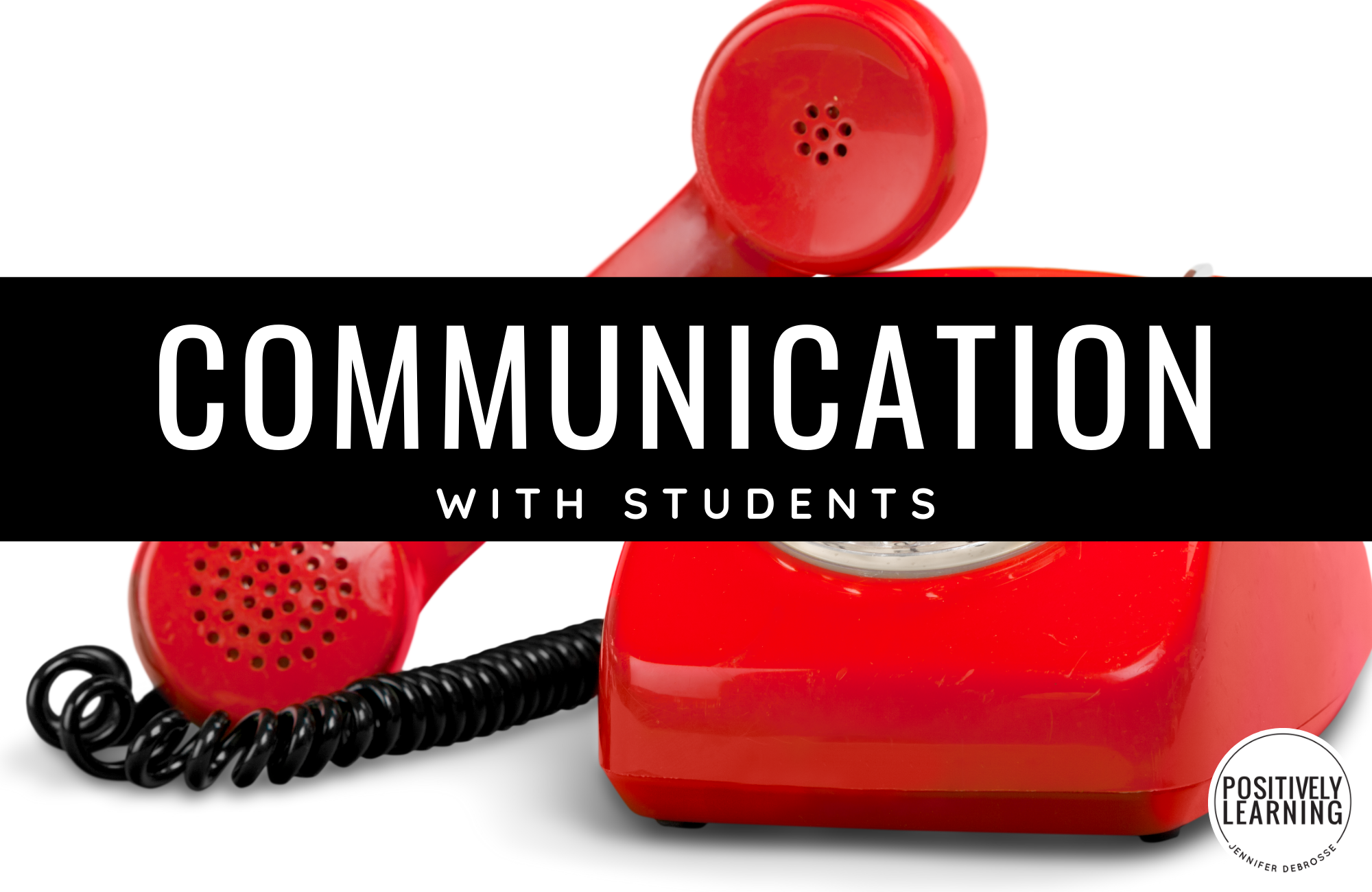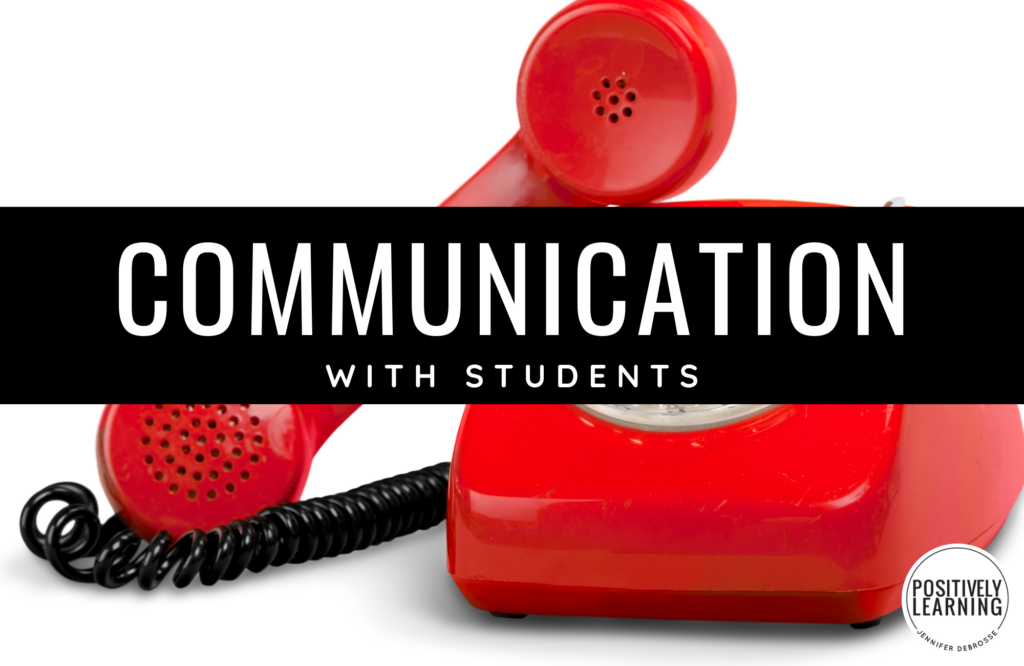 Since I'm knee-deep in this model teaching portfolio (55 more days!), I thought it was time I started sharing a bit of it on this blog. One section involved gathering artifacts regarding all the different ways we communicate with key stakeholders.
Who are the stakeholders? Our students, families, and our colleagues.
Today's post is focused on the most important piece of this puzzle: our students!

WHY do we communicate with our students?
It seems pretty obvious, but my portfolio assignment really pushed me to reframe the conversations I had both with and about my students.
What's the main message you are communicating with your students on a daily (even hourly) basis?
Is it focused on management ("What should you be doing right now?")?
Or about building relationships ("What do you think about…What did you like about…?")?
Maybe you're communicating to share information ("This is what we will be learning and this is why it's important").
There's no obvious right or wrong answer, but the "why" really made me stop and think about all the different messages we send to our students every day.


This goes right along with "why," but writing these artifacts helped me narrow my focus a bit. I had to provide evidence of all the ways I communicated student progress with my learners.
The communication didn't just have to be in place, I had to prove it was ongoing.
Think about all the systems you have in place to communicate with your students: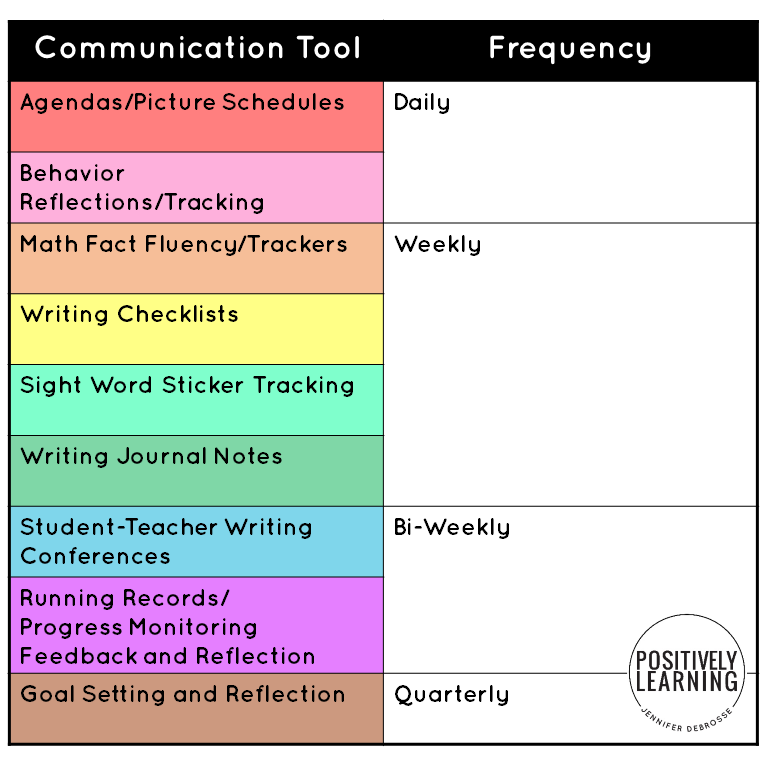 In the resource room setting, we do a lot of progress monitoring! Most of the activities are quick check-ins we're doing day in and day out and students are receiving quick snippets of feedback.
You probably have even more methods of ongoing communication in place with your students.
Which leads us to…


I use multiple methods of communication (I speak "portfolio" now – sorry!), including:
Agendas – setting our purpose for learning
Visual trackers – individual and group goal setting
Student-Teacher conferences
Physical environment (displaying messages of Growth Mindset, showing off student "WOW!" work…)


Here's a few pictures of our favorite forms of communication:
These student data tracking pages put your students in the driver's seat while communicating feedback on their progress: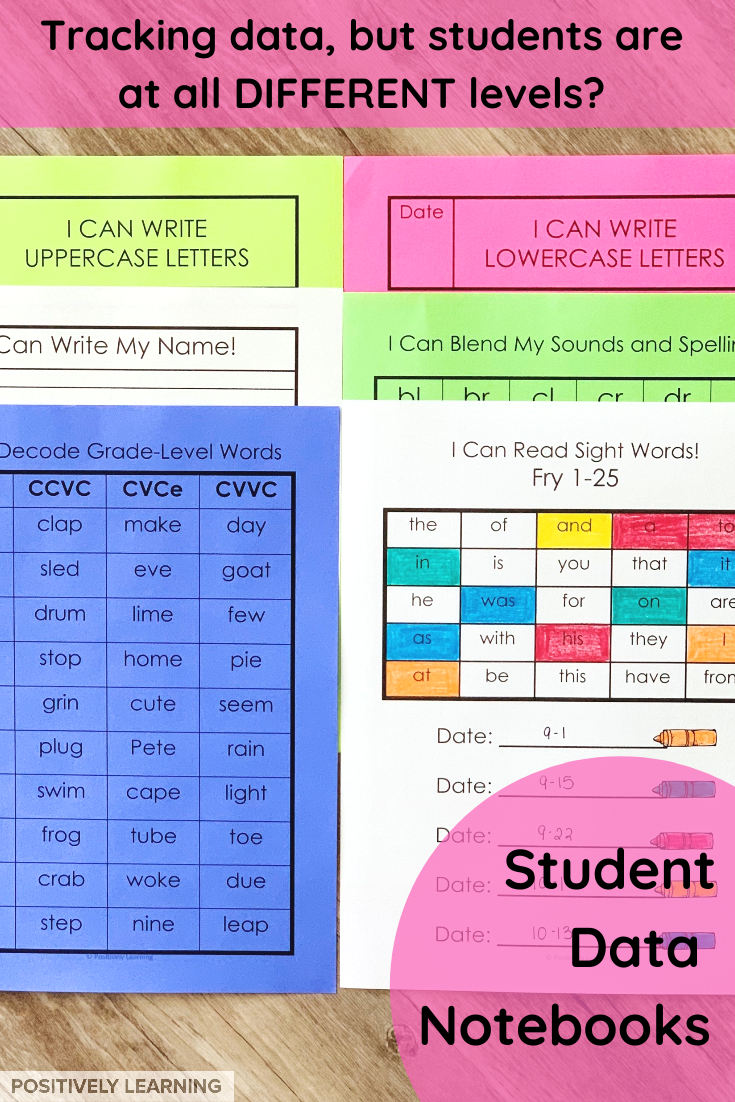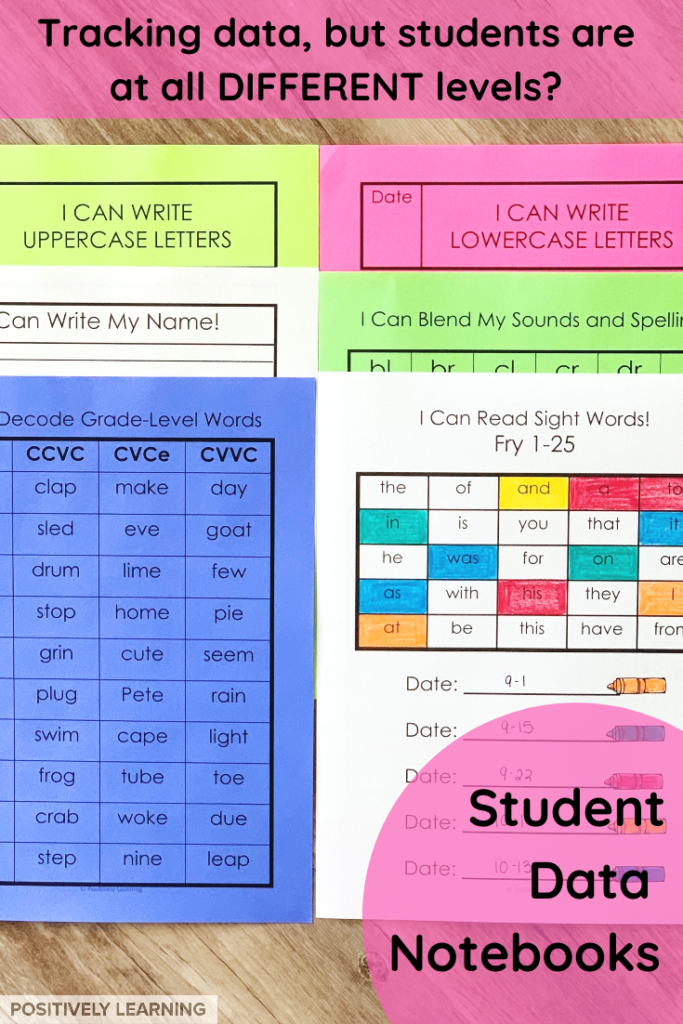 For a closer look, please click above or here!
I'd love to learn more about all the different ways you communicate with your students!