Welcome back to the classroom after a much-needed break… whether it was winter break, spring break, or maybe a fun-filled weekend!
Let's talk about what exactly you're supposed to be doing in the special education classroom setting after a break. Pick up where you left off? Start something new? Or go back to basics? There are so many choices!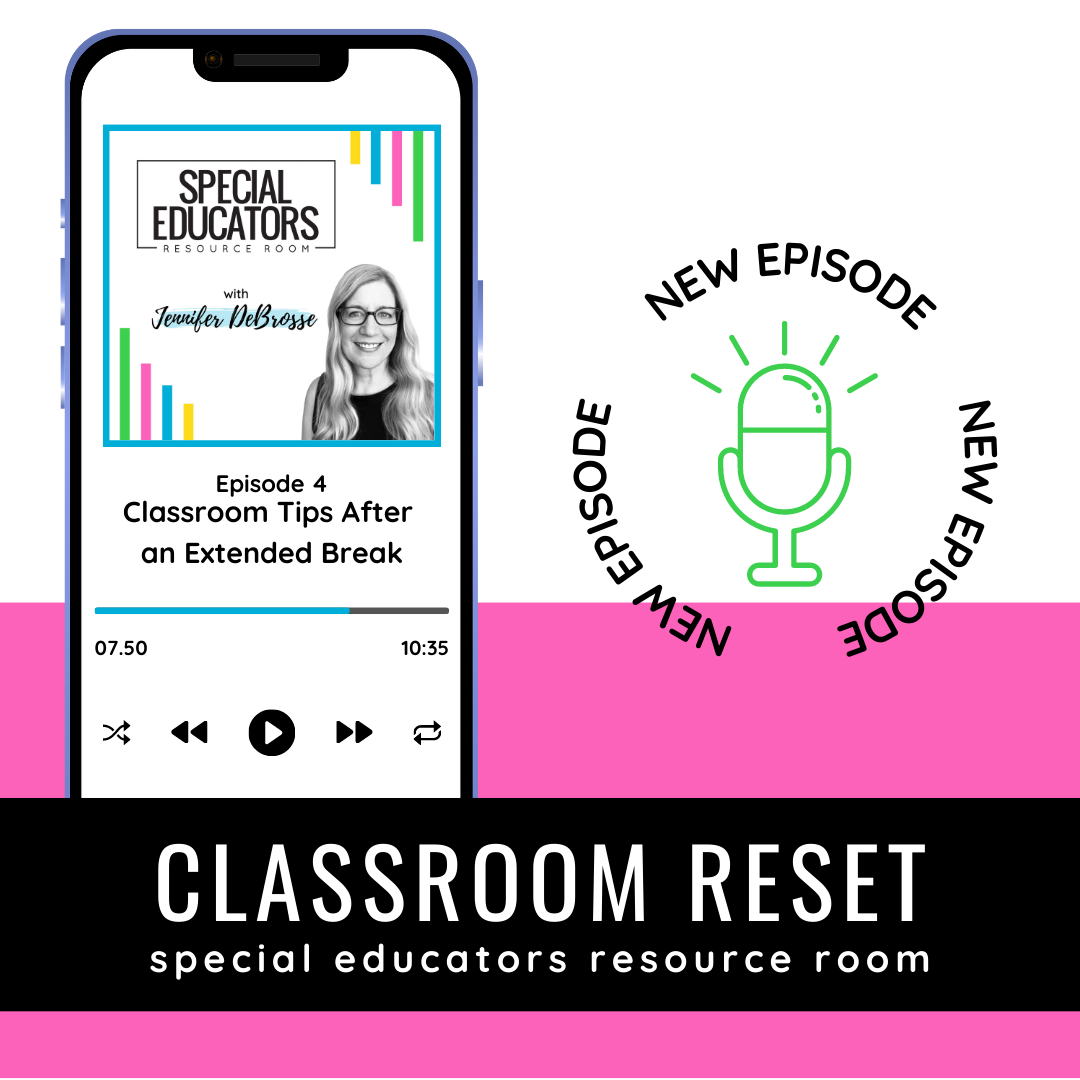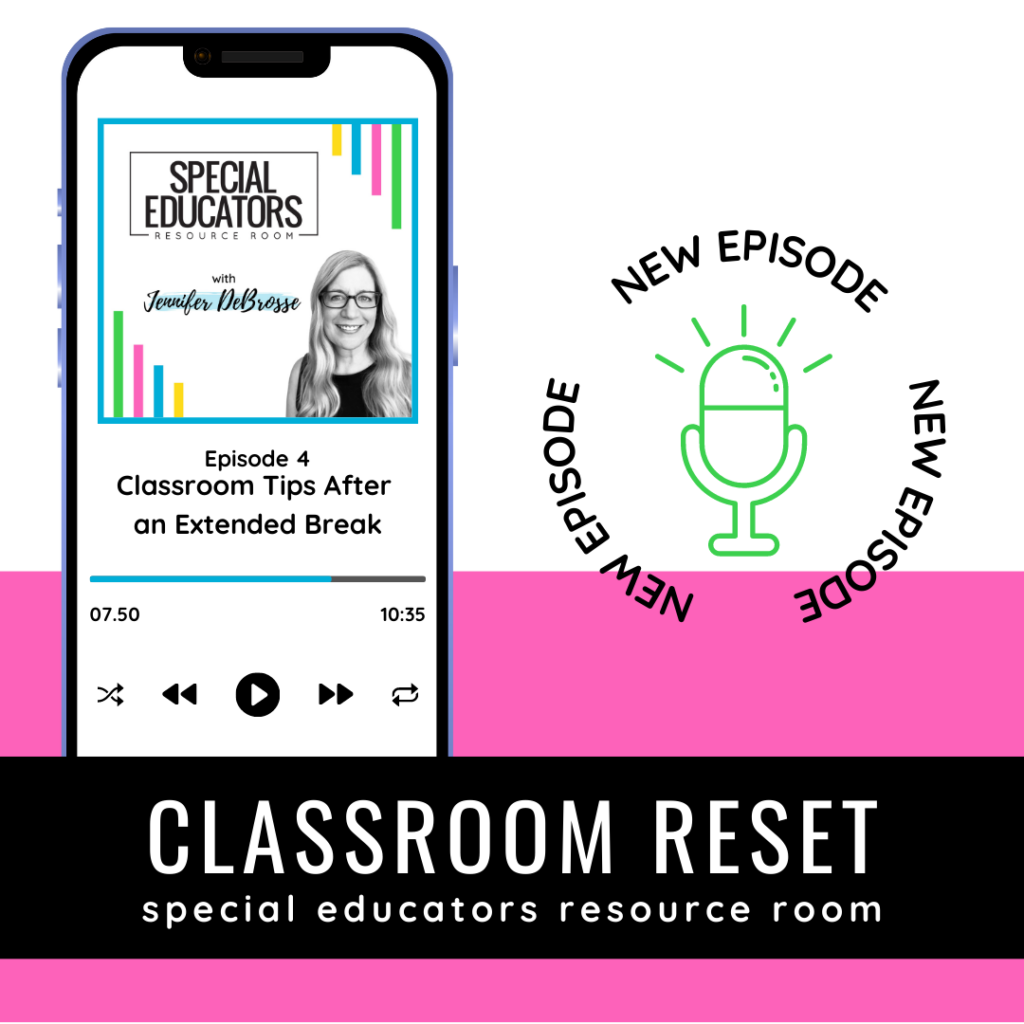 I'm sharing 9 tips on transitioning back into classroom routines (and I've learned from plenty of experience!). Use these tips to battle the Sunday Scaries or anytime you're looking for a fresh start. Follow these steps in order or pick and choose what your classroom needs!

Listen on: Apple Podcasts, Spotify, Stitcher, and Google Podcasts
Send me a message on Instagram and let me know how your first days and week back went! I absolutely love hearing from you all!

Don't forget to like or subscribe wherever you listen to podcasts so you never miss an episode!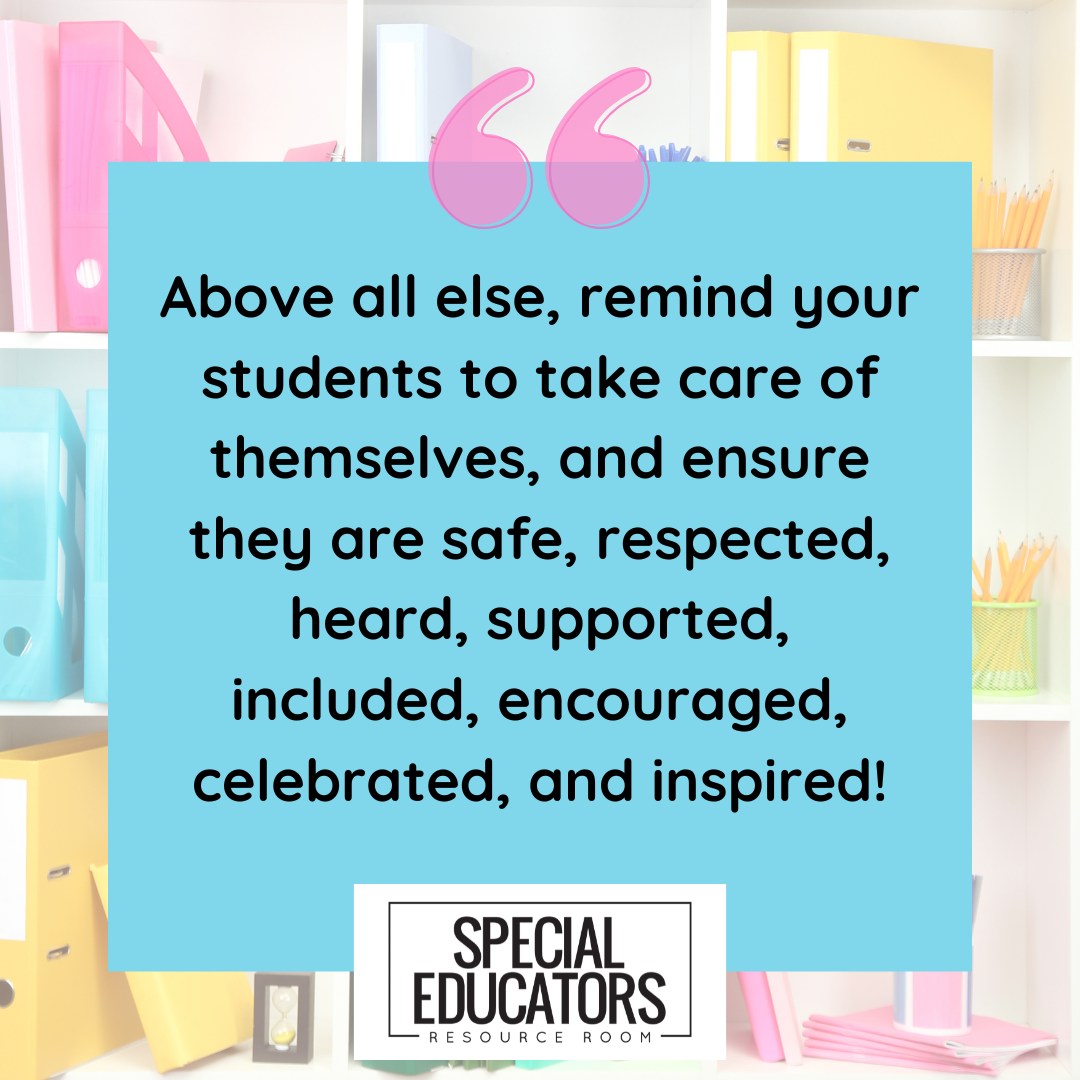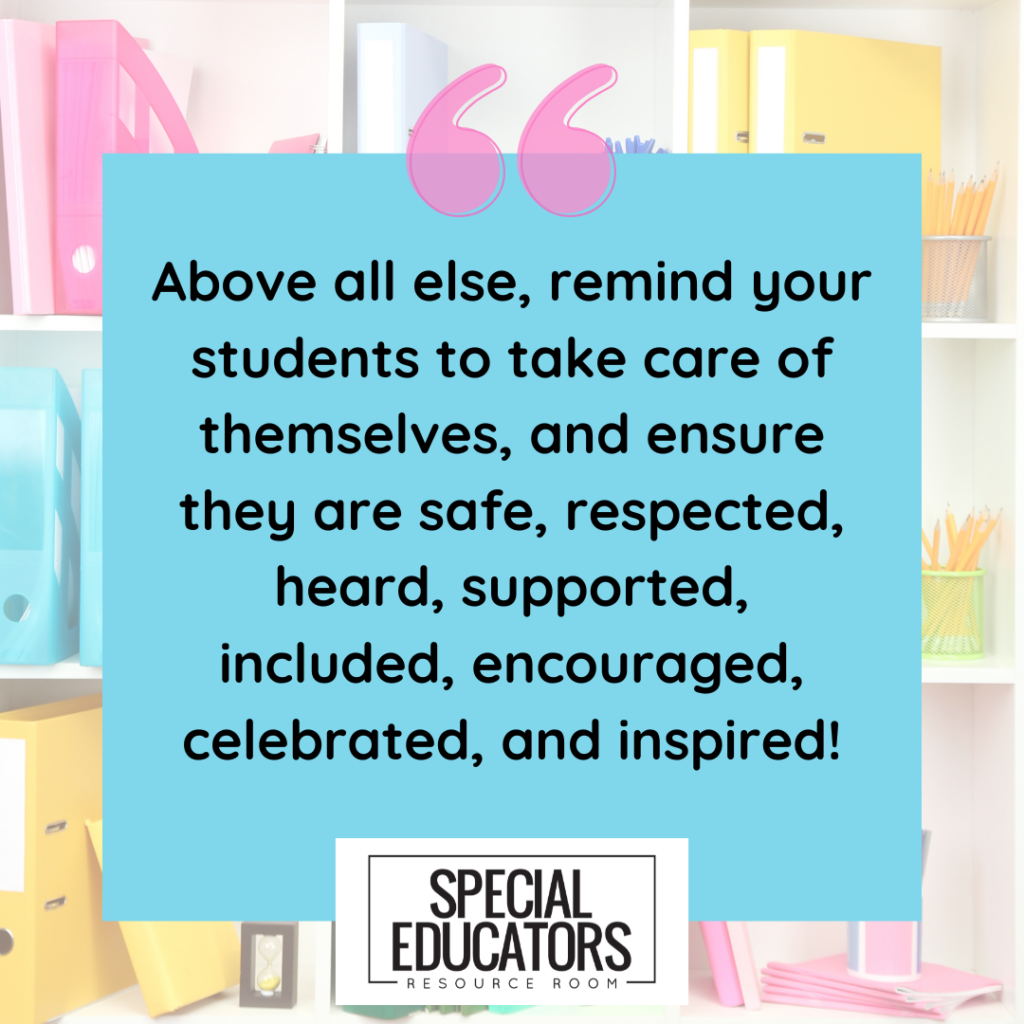 In this episode, we cover:
The most important thing to do when welcoming back your students after a break (if you only do ONE thing – this is it!)
Ideas and examples for refreshing routines (or maybe start brand new ones?)
Tips for reinforcing classroom community where every student feels like an important member
How to decide if you should focus on the basics or add a bit of celebration
Survive the first week back so the new quarter or semester is off to a fresh start!
Like or subscribe wherever you listen to podcasts so you can get your weekly dose of special educator support, motivation, and tips!
Related Resources:
Connect with Jennifer:
More about Special Educators Resource Room:
Special Educators Resource Room with Jennifer DeBrosse is the podcast for busy special education teachers. If you're brand new to the world of special education or if you're an experienced teacher, this podcast will provide time-saving solutions for any busy special educator.
I'm on a mission to help you get your time back! Get ready to move things off your special educator plate without feeling like you have to live at school.
Hi, I'm Jennifer DeBrosse. I'm dual-certified, have been in education for over 25 years, and spent time in both the inclusion classroom and the resource room setting. I was also a special education instructional coach and mentor to hard-working educators just like you.
Tune in each week for quick action-packed episodes – they will be short, sweet, and to the point because I know how busy you are.
Let's connect!
You can find more special education support at:
Positively Learning Blog (PS – bookmark this link and be sure to grab the free Special Educators Cheat Sheets!)