Chicka Chicka Boom Boom is a
CLASSIC in our resource room!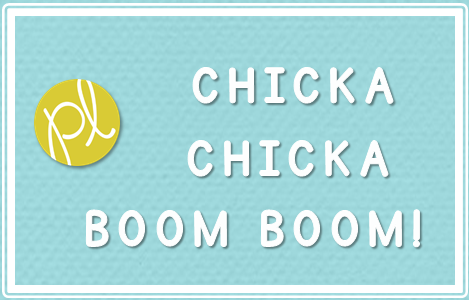 Our students attended half-day summer school last week in preparation for full days (this week).
During summer school, we spent our mornings with community building activities and  routines. On Thursday, I invited my reading intervention group to the resource room for an introduction to CKLA Skills, our school's Language Arts curriculum.
On our first visit, we practiced entering/leaving the room and moving to the carpet (I could do a whole post on that, haha!).
Next, we did a read-aloud…I chose Chicka Chicka Boom Boom for three reasons: 1) my students had been listening to many character-building stories in their classrooms this week, 2)  I wanted to make sure my students felt comfortable and were able to jump in participating with a familiar book, and 3) our initial baseline assessments revealed a missing gap in letter identification!!
Our read aloud of Chicka Chicka Boom Boom was the perfect kick-off to my new project:
As we progress through the school year, I have made a commitment to share a minimum of one read aloud per day for students receiving intervention.
Why did I make this promise?
I know I don't have to share the importance of reading aloud to students of all ages…the research and benefits are widely known, however our schedule seems to be so "crowded" with tasks and outcomes,  this simple (yet important!) activity is often left behind. In fact, it doesn't appear anywhere in our daily schedule!
This past summer, I made a list of 180 read alouds I wanted to share with my first grade students. This list features titles that lend themselves to character education, cultural diversity, and the comprehension skills our children need to become independent thinkers.
I had so much fun exploring literature and I must admit, it was tough limiting the list to only 180 titles!
Here's a glimpse of what I planned for August:
There are so many high-quality resources available for interactive read-alouds on Teachers Pay Teachers. These activities often include visual references for vocabulary and story elements, as well as extension activities for students to complete independently. At this time, I find I'm not able to include all of these activities during our literacy block. Instead, I created a one-page "cheat-sheet" that serves as an overview for each read aloud:
As the year progresses and I get to know my students better, I will continue to add to the list! In the meantime, here's a few activities I've enjoyed with Chicka Chicka Boom Boom (Board Book)
:
You can download the sensory bin freebie (with optional vocabulary cards!) here!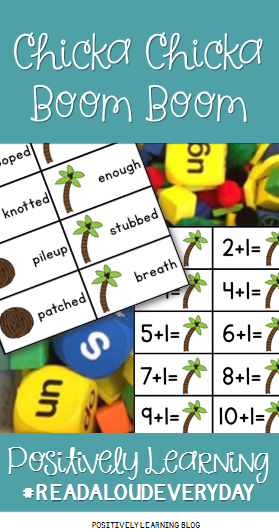 Here's a list of more Chicka Chicka Boom Boom alphabet freebies that coordinate with this read aloud!
To order the book for your classroom, Chicka Chicka Boom Boom (Board Book)
(affiliate link).
Do you have a favorite activity for this classic read-aloud? Feel free to comment and leave a link below!