It's Back to School Time – Get ready for icebreakers!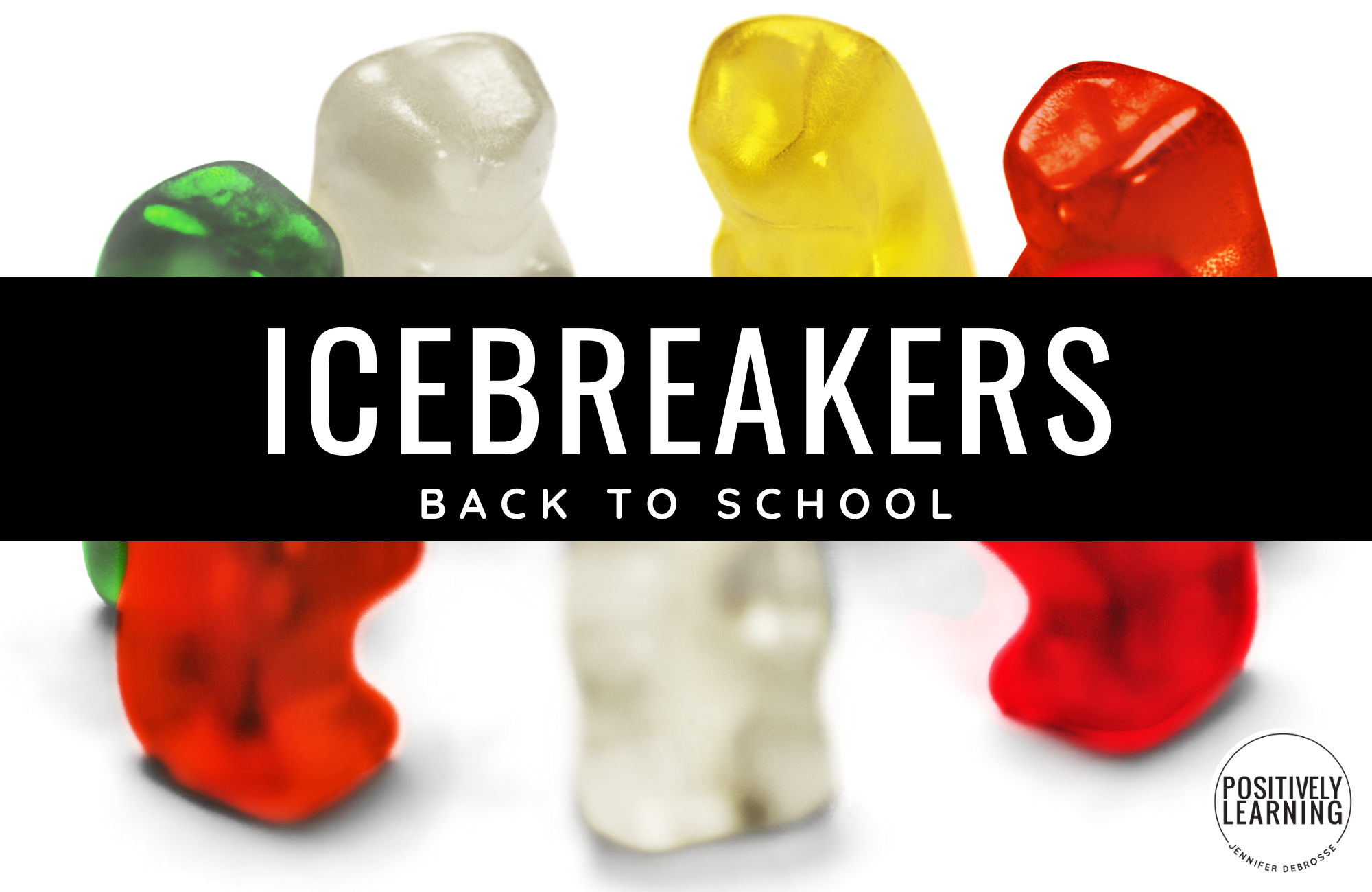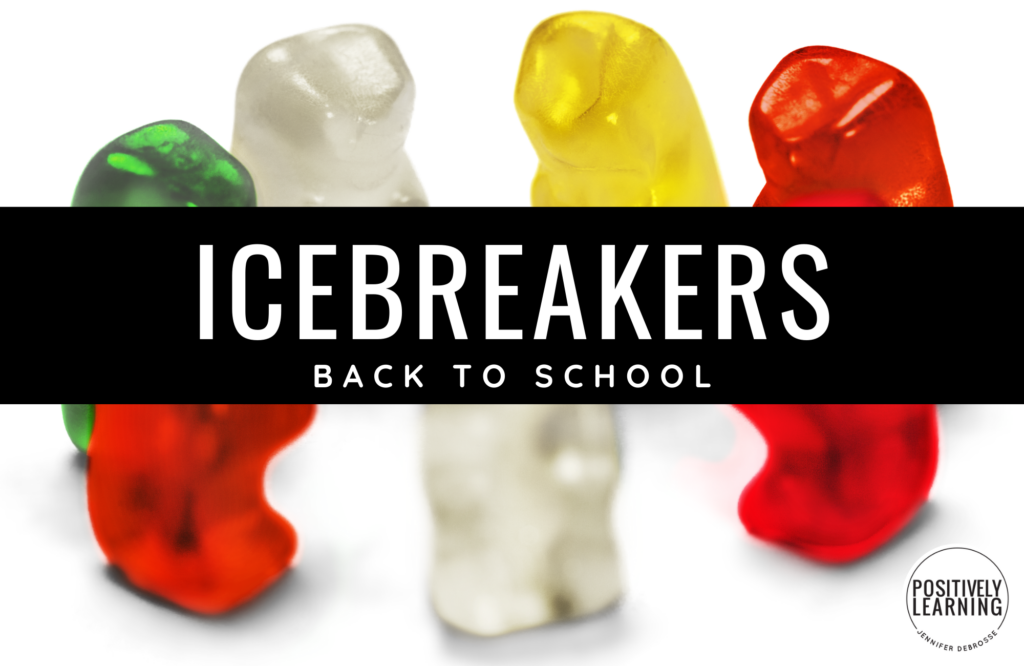 How do you feel about icebreakers?
Personally, I have a variety of feelings towards this back to school tradition 😉 however, I find it humorous that we put our students through very similar paces!
I consider myself a bit of an expert with icebreakers (since I've experienced maybe 500-750? oy) and want to share one of my favorites.
Back to School Icebreaker – How to Play
To start, everyone selects 4 candies – they have to be different colors (gummy bears work perfectly for this!).
Next, download or print the list of questions color-coordinated with the candies. There are four questions to be answered by placing a candy in the appropriate box.
THAT'S IT! The purpose of this icebreaker is to compare our sheets to see what we have in common, then go around and give a brief summary. The gummy bears provide a quick (and delicious) visual.
If your school doesn't recommend using candy, teddy bear counters could easily be used instead of gummy bears.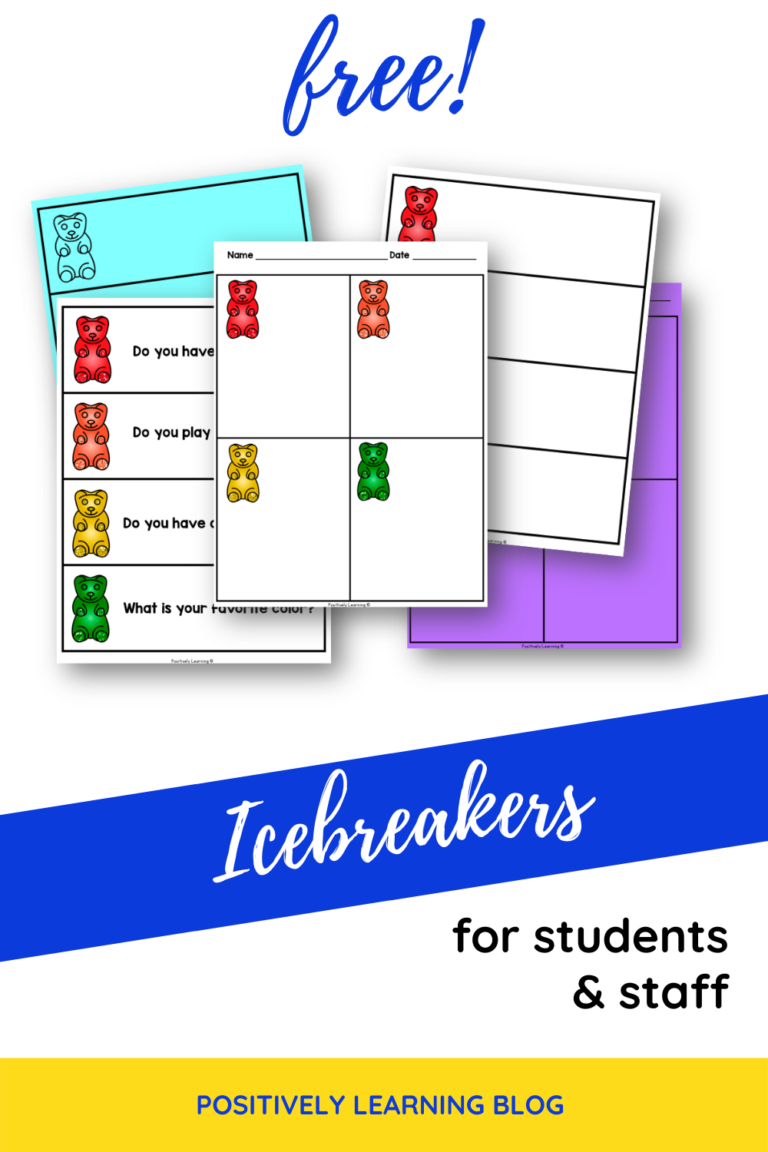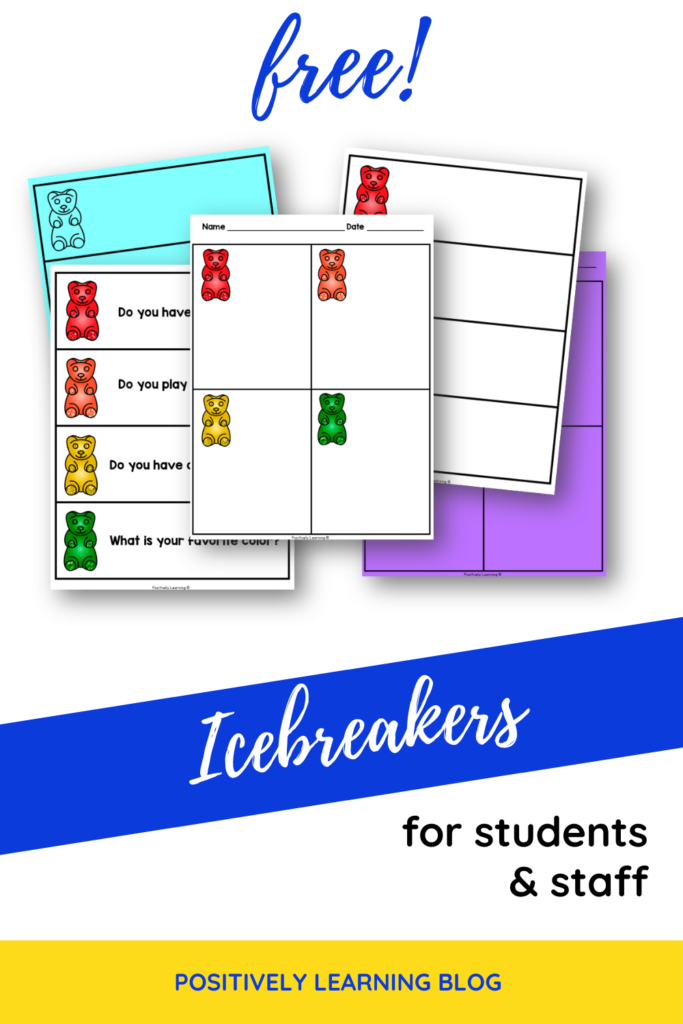 CLICK HERE to grab it in the free resource library!