Who's ready to celebrate the BIG football game?
Now your students can cheer on their team with this free literacy activity!
Add this as a warm-up to your reading small groups and centers.
Free Football Sorting activity
This literacy sort is set up so it can be easily differentiated for your students' needs. 
Here's a few ideas to get started!
Listen and Sort – Phonemic Awareness. Students are listening to the word (read aloud) and sorting by the vowel sound. 
Read and Sort – Combine phonics AND phonemic awareness (my favorite!). Students will apply decoding skills to read each word, then decide if it has a long or short vowel sound. 
Guess My Sort – get ready for higher order thinking skills! YOU model decoding, listening, AND sorting each word. After maybe two or three examples, ask students to "guess" how the words are being sorted.
Is it by initial sound?
How about number of syllables?
Could it be the vowel sound? Tell me more!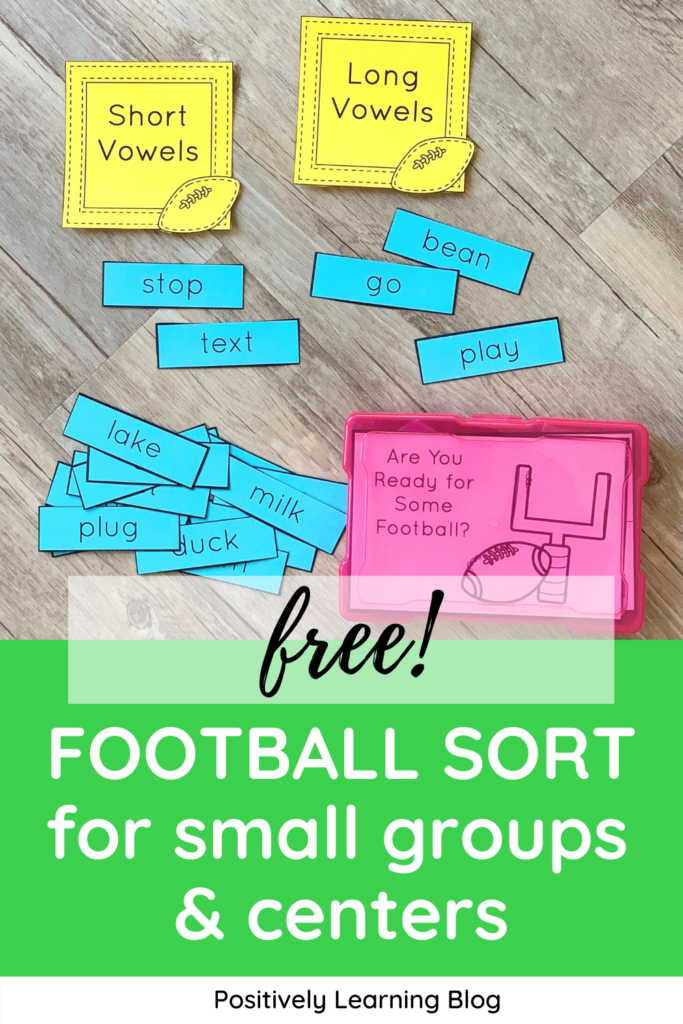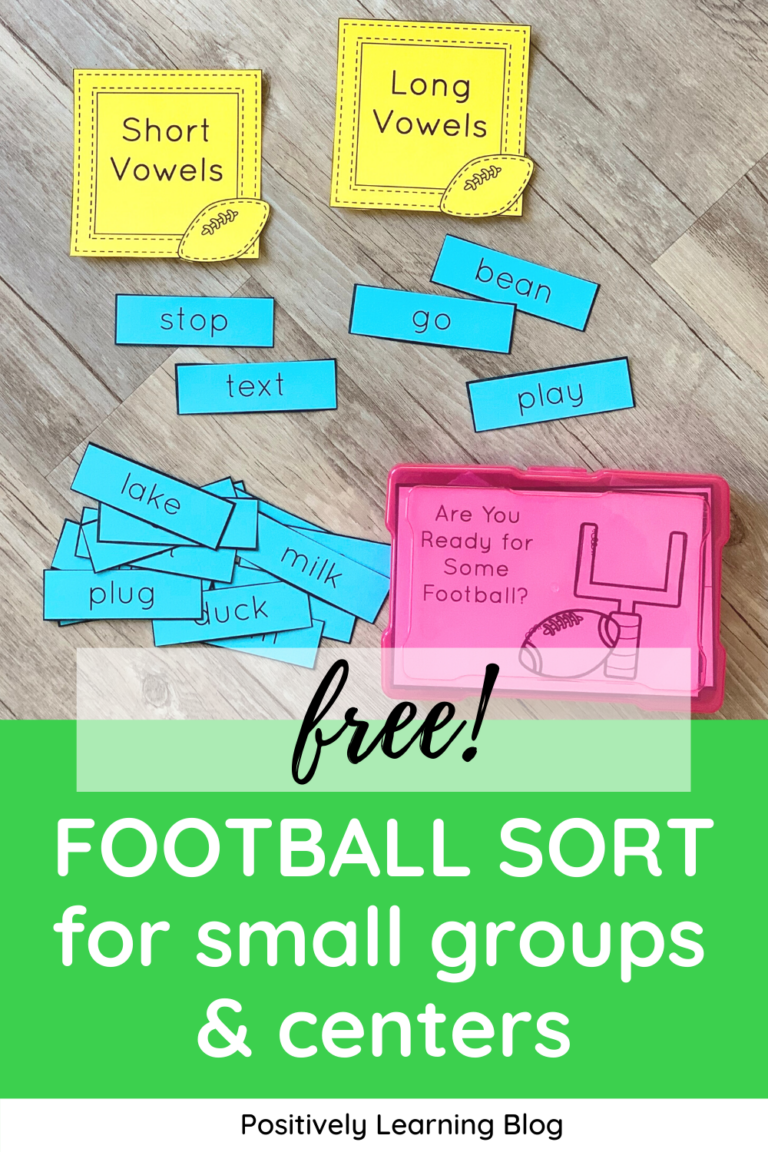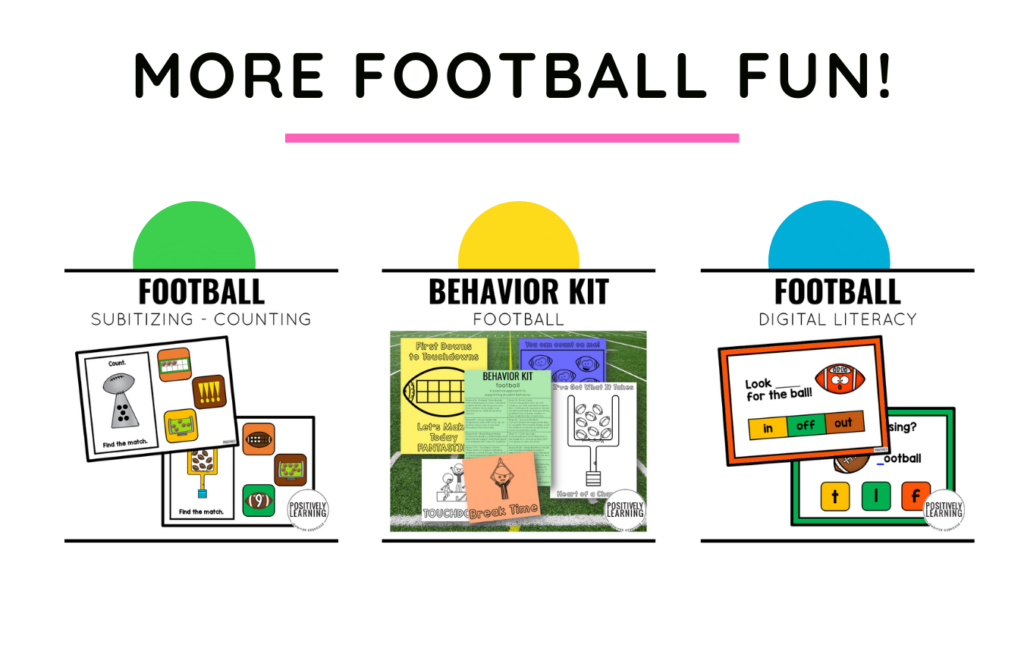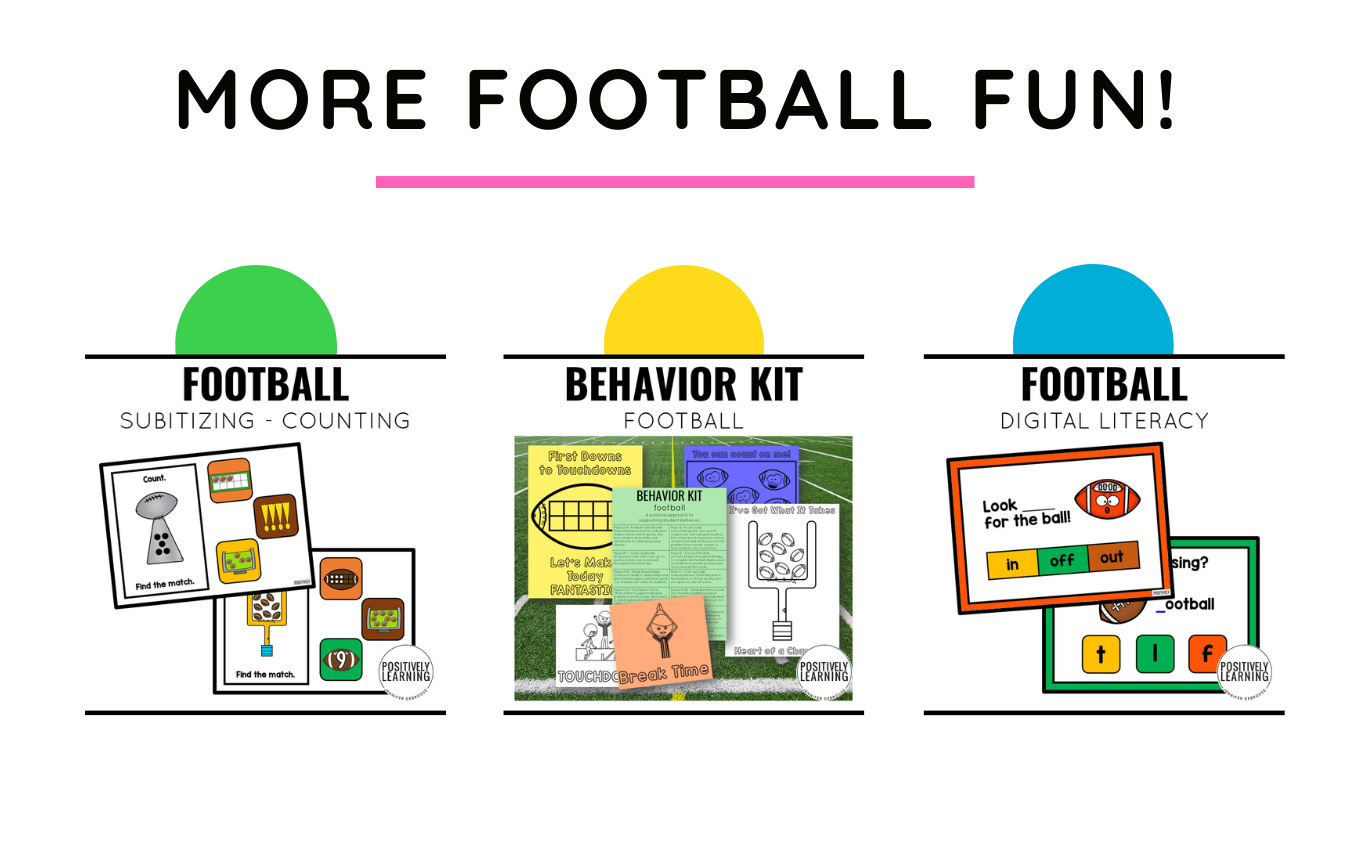 Keep the football learning going with these low prep activities:
Digital Task Cards – Math and Literacy sets that feature fun football graphics while targeting skills! They are available individually or in a bundle for $3.00 (!!).  
Click here to grab the sets.
Football Behavior Kit – No more power struggles as students are taking control of their actions. This kit is full of hands-on visual tracking tools that are interactive and, of course, all about football!
This football activity is inside the free resource library. Sign up here to download your copy!