Happy April 1st!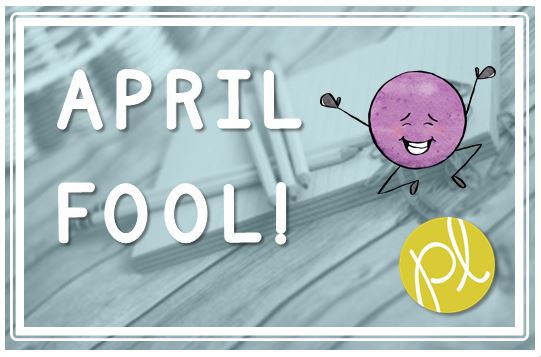 Thank you Sarah Pecorino Illustration for the hilarious "dot dudes" graphics 🙂
Do you celebrate April Fool with your students?
This year April 1st arrives on a Saturday (blessing in disguise!), but that didn't stop my firsties from having fun!
On Friday, we read April Fool! Watch Out at School! (Gilbert)
by Diana deGroat (affiliate link). My students were engaged 100%…the storyline really played to their strengths, haha. I'm pretty sure every general educator was NOT feeling the love as my littles returned to class with a whole new repertoire of pranks. I should probably bring a coffee treat on Monday 🙂
Here's the evidence: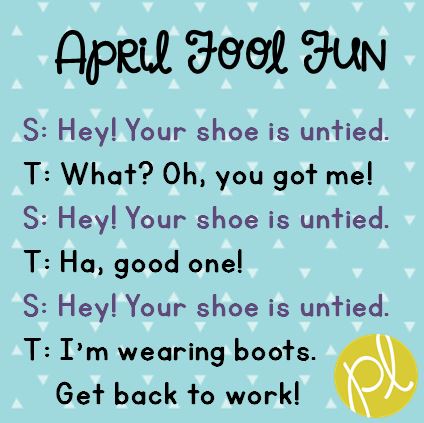 But no worries, I got them back April Fool style!
They returned after lunch and I announced that we had a spelling test and IF we showed grit and finished early, I had a new game to teach them!
They quickly got into their spelling test "positions" which include self-selected seats…some students choose a table, some students prefer a floor cushion (wobble seat) with a whiteboard slant "desk" and some students like to lie on their bellies.
I passed out the papers, put on a straight face, and announced that they should do their best because this test will be graded and put on their report card. No grumbles…yet!
Then I began reading these words and reminded them to use their strategies (stretch out the sounds, use the sound-spelling card visuals, word wall, etc.):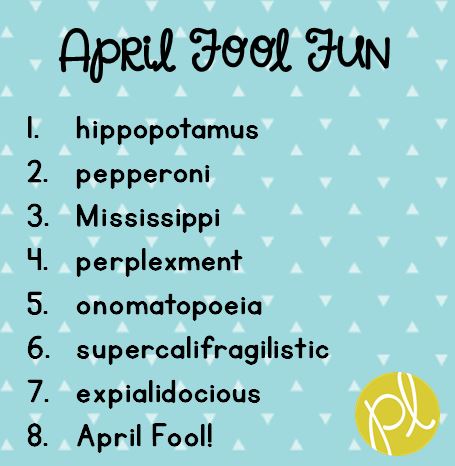 It was AWESOME to see my students' responses! I thought they were especially gritty!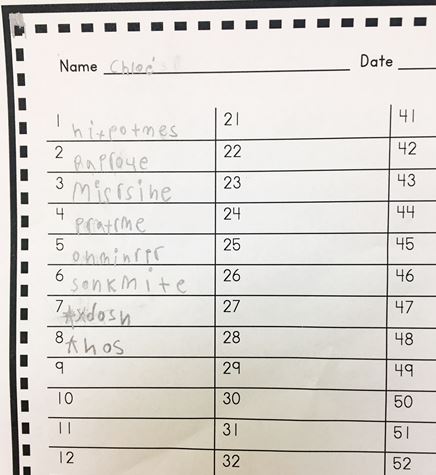 #yougogirl!
I was cracking up about some of the things I was hearing…one student asked to borrow a dictionary (woohoo!) and another student consoled another by saying "it's okay, just use stretchy snake!" hahaha.
When I announced "just 54 more words to go!" one student asked what would happen if we didn't finish. I told him we would have to come in on Saturday! They lasted until word #7. I had one student that looked like he was actually getting upset and I definitely didn't want that, so #8 became "April Fool!" Don't worry, afterward he thought the whole thing was absolutely hilarious! I would never ever stress my students on purpose, it was for fun and they really enjoyed it. And we did follow up with a joyful game of "scoot" – it was a great wrap up to our learning week!
What do you do to celebrate April Fool?
Here's a few more ideas from a past blogpost…plus an idiom freebie! Enjoy 🙂
April Fool's! Idioms and BIG Words
Tomorrow is April Fool's Day!!
Besides cracking a few jokes (first grade style), we won't be purposely celebrating April 1st as a special day at my school. My students are precious and so sweet, but a few jokes could seriously derail our focus on instruction. But I did want to share a couple things I have been using that my students have loved!
BIG Words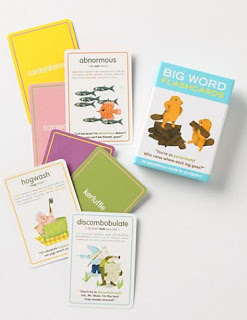 A coworker was using them…they are absolutely hilarious! She also teaches special education and now her students are walking around calling each other "rapscallions" and other such terms. That's probably not the purpose of the cards, but they are really fun! I couldn't find them in the stores (but found TONS of other things), so I ordered them online. They are a must have!
 Idioms
We don't teach idioms as a standard, but I have been using them similar to the BIG words flashcards. My students benefit from any and all extra vocabulary and conversational skills. They LOVE these cards and are little mimics throwing these expressions around while working in small groups (again, probably not what they are intended for).
I can just imagine what my students' families are saying about their teacher!
The awesome idiom graphics are from
ATLTeacher
. My students love his artwork!
I would love to hear how you celebrate April Fool's Day with your students!
Thanks for reading 🙂