It's actually not all about me…
It really isn't. but instead a student-focused writing project i'm sharing featuring non-fiction text features!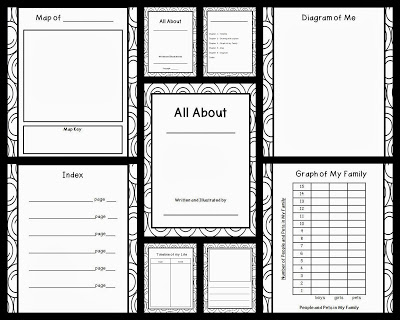 All About Me Writing
There's NINE pages for the students to fill out using text features we've learned and A LOT of creativity!
This All About Me writing set includes:
Cover (title, photograph &/or drawing), title page, table of contents, drawing/caption, map/map key, diagram & labels, timeline, graph, & index.
Click HERE to download your copy!