Congratulations on your new teaching position! You'll have an amazing impact on special education 💙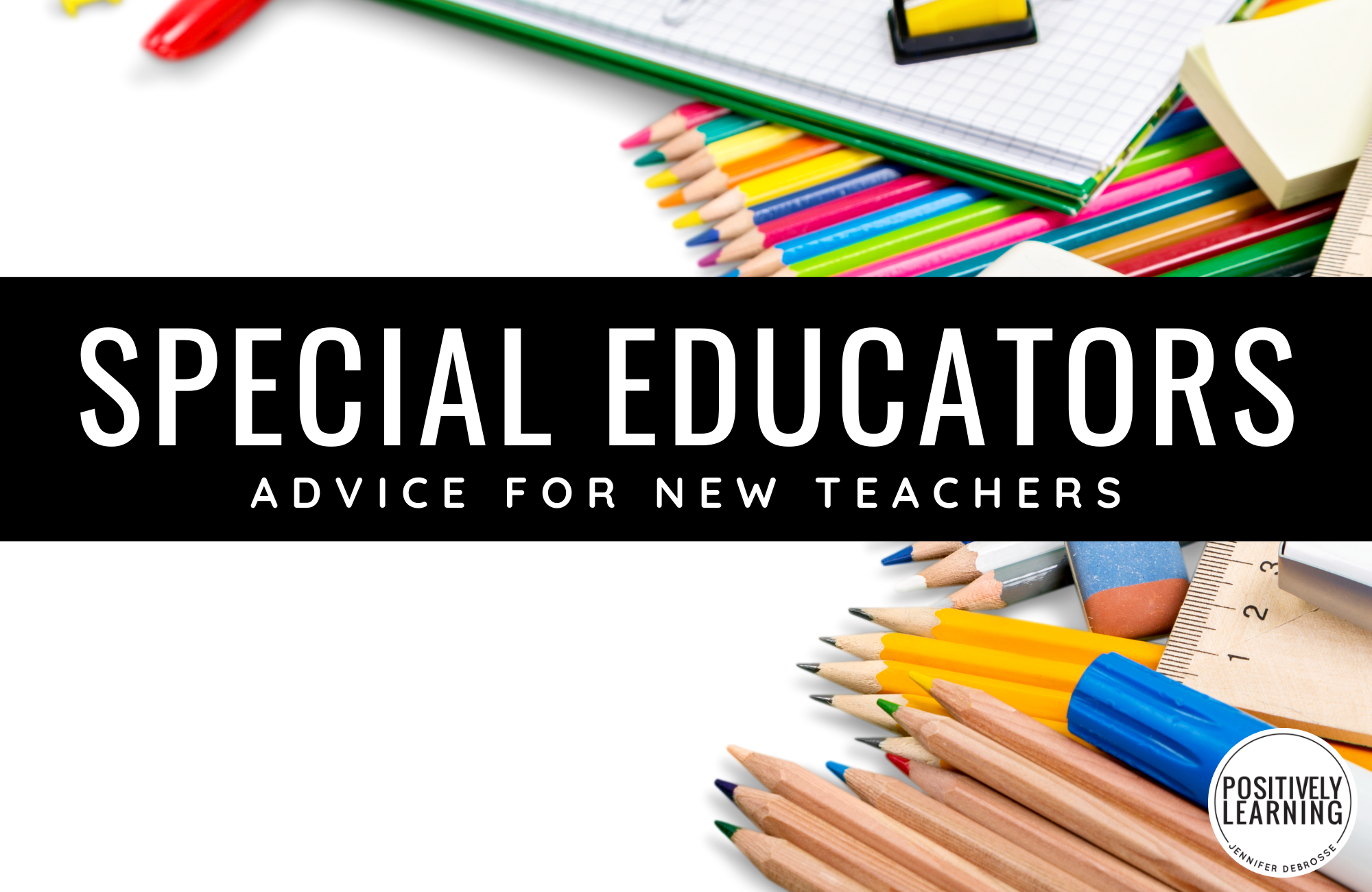 Maybe you're feeling excited, nervous, or overwhelmed. Or maybe it's a combination of all these! No worries, I'd say you're doing just fine AND you're in the right place.
Here's a round-up of some sage advice from other special educators
These ten ideas are geared to a new special educator working in the primary grades – they are in no particular order:
Start thinking about a behavior management system.
Collect read alouds – summer garage sales are a great place to start!
Find a great teacher planner to start organizing your thoughts.
Plan for what a paraprofessional role would look like in your classroom.
Review IEPs and began preparing for accommodations (making copies, setting up task boxes).
Gather hands-on resources – i.e.: Scrabble letter tiles, mini erasers for counting
Read The First Days of School by Harry Wong (affiliate link – there's some other fantastic books on this list!).
Set up a caseload binder and data collection system.
Find a trusted mentor – a safe place to share and ask questions.
Do NOTHING – enjoy your summer!


Great advice for new (and veteran) special educators!
Which will you try out first?
It's probably not a surprise that I spent many summers doing ALL the things to prepare for the upcoming school year. I truly enjoyed it, however I definitely didn't get enough relaxation in during the summer months.
If I was in the position to do it all over again, here's what I would focus on:
Self-Care Routines – no, not a summer vacation at the spa, but instead getting done with all of those "non-teaching" tasks that are so important, yet can also throw a wrench in our school schedules.
This includes health appointments (schedule a physical, renew all prescriptions, have teeth cleaning), setting up a morning routine that really works for you, and don't forget a "unwind" routine, too!
Read more about the "non-teaching" tasks I do every summer before the first day of school:
When those everyday tasks are taken care of and you can cross them off your list, then you'll be able to focus on your exciting new role.
I'm cheering you on!