Happy Fri-YAY!!
Today we are wrapping up our Apple Week!
I'm linking up with
Kacey
to SHOW (lots of pictures)
and tell about our full week of learning!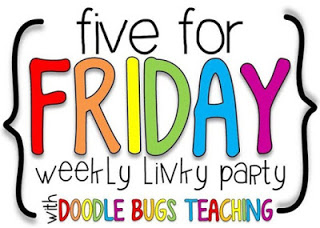 I must confess, we do not follow thematic units (at all) at my school. Over the past couple of years, I've been able to use the fabulous resources from TPT to incorporate themes into my intervention groups. My rationale is that both the students and I LOVE it and we are able to make cross-curricular connections. Every little bit helps!
This week was….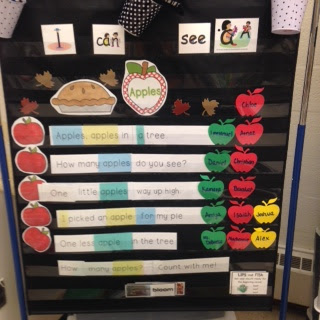 (Boo for blurry pics and glare!)
APPLES!
I see the same 12 students for literacy intervention (1 hour of Guided Reading in the morning, 1 hour of Phonics/ELA in the afternoon). How wonderful is that? I can easily spiral information between both groups or even reteach when necessary. I also take advantage of their not so long growing attention spans to offer a variety of different literacy experiences.
I will definitely writing blogposts in the very near future about how we fit it ALL in. Until then, here's lots of pictures of our learning: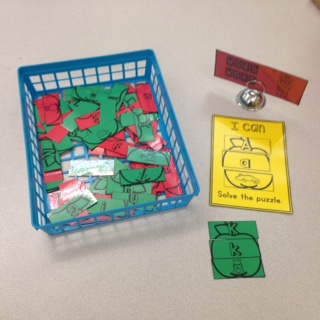 Word Work: Before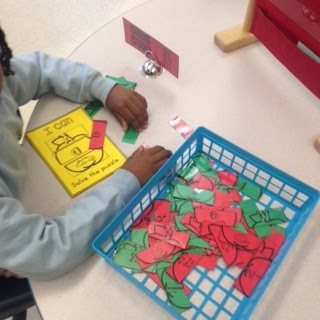 Word Work: During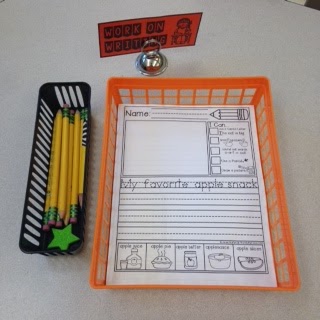 Work on Writing:
I'm not sure where the green star came from 🙂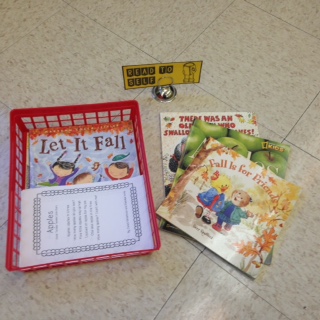 Read to Self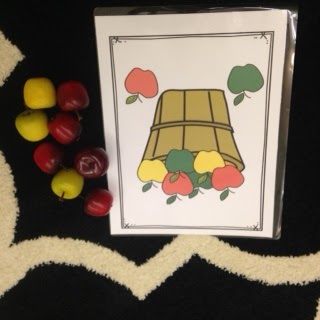 Upside-down…we used apples for segmentation!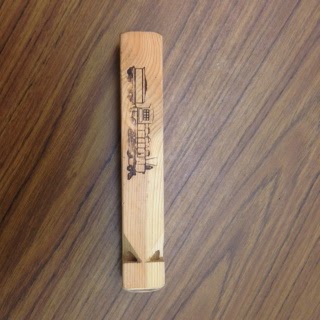 And sideways…train whistle
(BEST. TRANSITION. CUE. EVER!)
I also have an Alphabet Intervention group that meets during breakfast: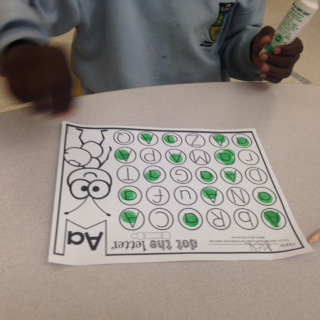 And there was a lot of fun in my Guided Math groups: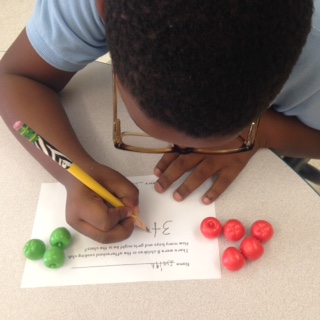 More apples 🙂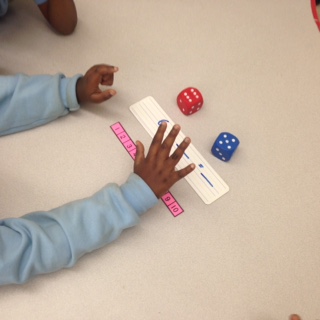 Hands-on learning (always)!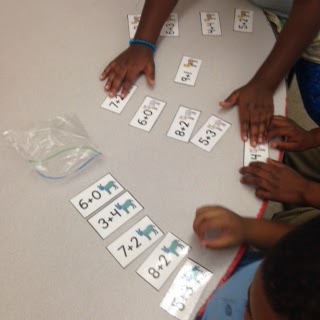 And even cute zebras for true number sentences!
I'm happy, but TIRED! Whew!
We are a busy, hard-working group this year – I'm so fortunate 🙂
Please hop over to
Ellison Education Blog
today to read about a cute and easy Halloween costume based on a beloved book character: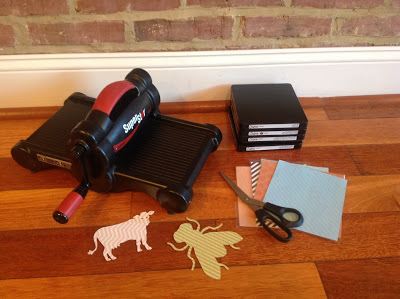 There's a cow and a fly (plus a cat, dog, spider, pig).
Any guesses? Hop over to Ellison Education Blog to read more!
Have a wonderful week!