Happy Five for Freezing Friday!
Thank you
Kacey
for the weekly linky party!
It was a very short week, but it packed a punch!
Our Professional Development all day Tuesday was canceled due to snow – a snow day without students! I was supposed to present on Guided Reading and it's rescheduled for the end of this month. We also had a two hour delay on Wednesday and today school is CLOSED (!!!) due to heating issues and extreme cold.
If you reread the above paragraph, you'll notice that Thursday was one LONG "normal" 7:40-4:30 day for our students. The first full day in over a week! YIKES, it was really tough on them. Lots of growling tummies and a few tantrums thrown in the mix!
Since we had a short week, I felt brave
enough to bring back the spaghetti!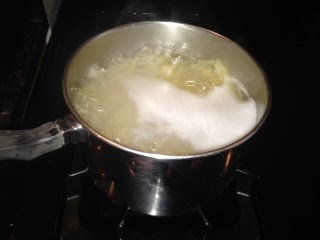 Sadly, I only seem to cook when it involves my students!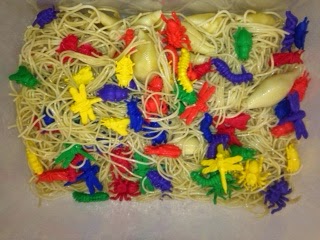 You should have seen my students' faces! They loved it!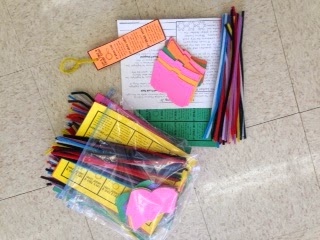 This picture is tough to see (and upside-down), but it's a little care package I made for our six first grade teachers. We have a Parent Day next week from 12:00-3:00 to celebrate Black History Month!
We are kicking it off with a quick "Close Reading" how-to introduction. There are bookmarks with an attached pipe-cleaner-magnifying-glass, plus a practice passage about Martin Luther King, Jr. The passage will be displayed on a flipchart or
the teacher may pass out hard copies for families.
Next, I used my Ellison Superstar Machine (personal diecut machine I have at home!) and my new "opened book"
diecut
.
Every parent/student/family will write the title of their favorite read-aloud on the adorable little book shape. We'll be collecting all the filled-out "books" and creating a wall display. We have 160+ first graders….wouldn't it be amazing if everyone participated?
Last, parents will be rotating to each classroom for a different Black History month activity…one classroom will be focused on learning about Rosa Parks, the Harlem Renaissance, etc. Every room should also feature some type of supporting informational text to try out those Close Reading skills.
I can't wait to report how the event goes!
If you're experiencing snow days (or weeks),
here's a
FREEBIE
designed to keep your students focused: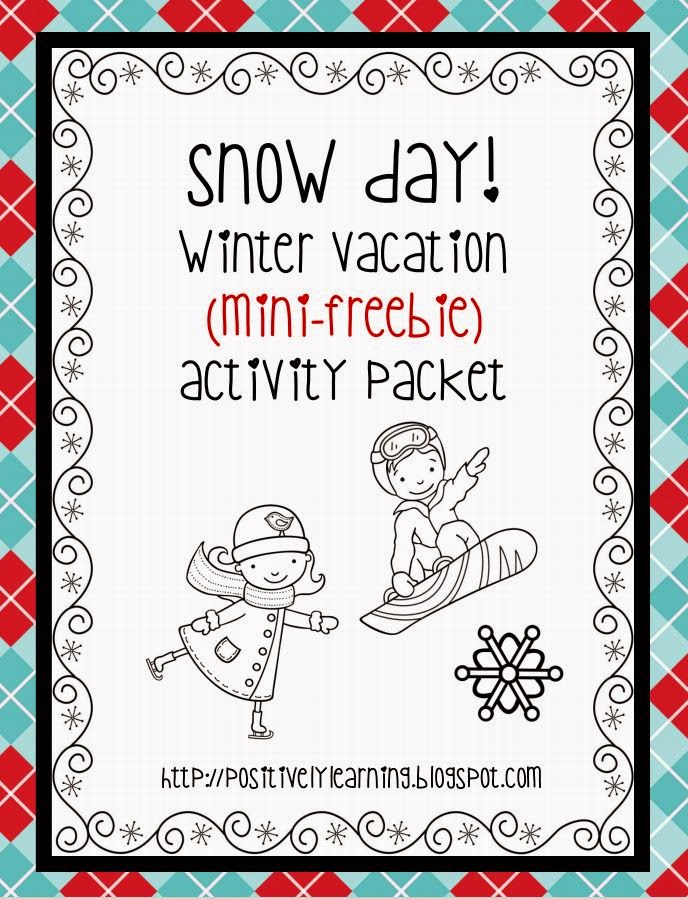 This freebie has two math and two literacy pages.
If you like them, I also have a packet
with over 90 more additional pages!
I will end this post with a sad note:
We've had a copier crisis all school year and tensions are high. Remember those 160+ first graders? We are in a K-8 building! That's a lot of copies!
It's become very difficult to make any copies because our 5/6 machines are broken and the 6th is on its way out. We don't have textbooks, so copies are a big part of our life. We are moving towards "copy codes" for teachers starting next week, but we haven't been given any guidance about limits.
I'm lucky that I don't have to make copies that often, but when I do…it's a BIG project. My position has me making copies for IEPs (usually 8-10 copies of each to pass out to related services, enrichment teachers, etc.), differentiated homework packets, Power Hour Challenge Packets, and Reading A-Z books.
What do you copy most often and how does your school monitor it? I'm hoping to find a solution – thanks for any suggestions!
Have a fantastic Friday & stay warm!
3,857 total views, 2 views today
Join the newsletter
Subscribe to get over 150 pages of sight word practice- free!
Looking for more free literacy printables? Please follow this link: http://bit.ly/2nqkxC5