How does your school celebrate Black History Month?
My school  has several projects and celebrations planned within the classroom, grade-level teams, and school-wide. I'm on the 1st grade team & we have reserved 30 minutes once per week to focus on one specific area of history. It's pretty neat because the teachers travel to the other classrooms to teach for this time. My focus is African-American music and features a flipchart with instruments and musical styles, complete with listening clips and a call-and-response activity. So far I have visited 3 classrooms to present this mini-workshop & it's been refreshing to have the opportunity to work with other students.
School-wide we are doing an assembly and have various displays throughout the hallways.
This is by far the most meaningful and attention-grabbing: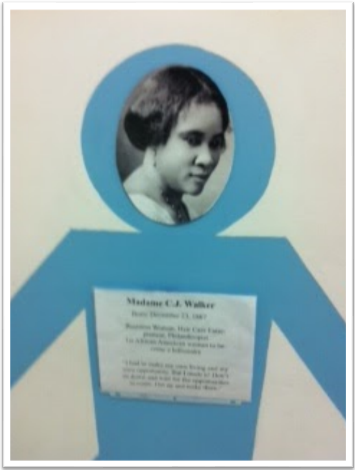 We have about 25 of these painted "blue people" decorating the bottom-floor hallway. For the month of February, each "person" features a historical figure with a short bio & quote. Our school's student population is 100% African-American and this month has been filled with hopeful, inspiring, and very genuine conversations that should continue throughout the entire year!
Thank you for reading!
384 total views, 3 views today