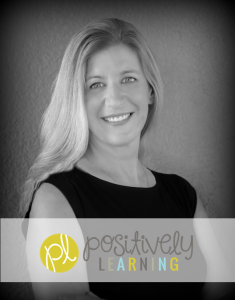 Welcome to the Positively Learning teaching blog!
I'm Jen and I teach Special Education (1st grade inclusion) in an urban elementary school. I love being creative and discovering new ways to engage learners!
I blog often about what is happening in the classroom and share tried and true tips. I also create engaging learning materials that focus on what's important: our students!
You can find student-approved activities on my blog and at my store: https://www.teacherspayteachers.com/Store/Positively-Learning
I hope you'll follow along with our adventures as we navigate our way through first grade. You can also read more (and see us in action!) at my Positively Learning Instagram and Facebook page.
Is there a specific teaching item or idea you're looking for? Be sure to leave a comment!
Thanks for stopping by!
I firmly believe "Positively is how students learn."
4,253 total views, 5 views today